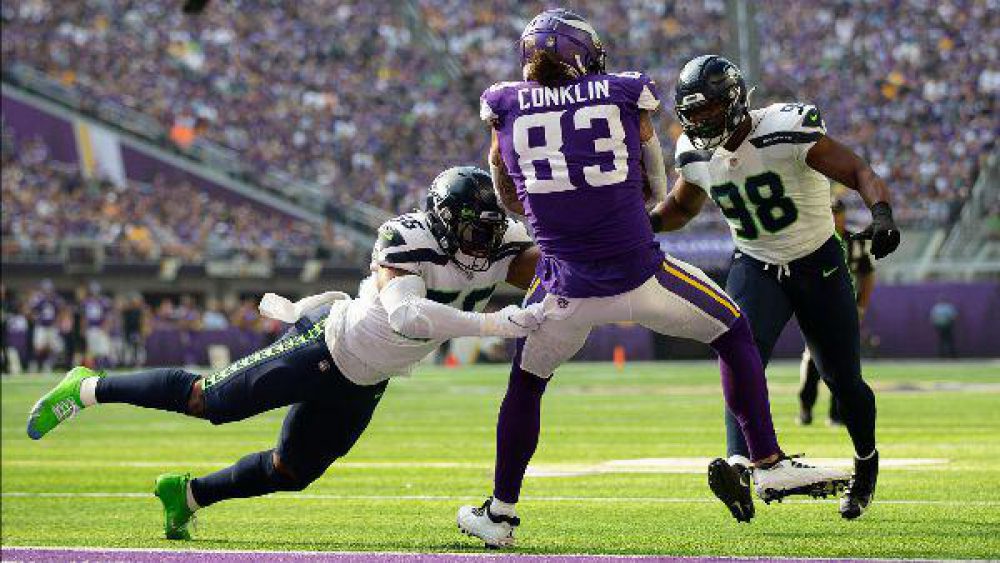 (Photo - NCNewsOnline.com)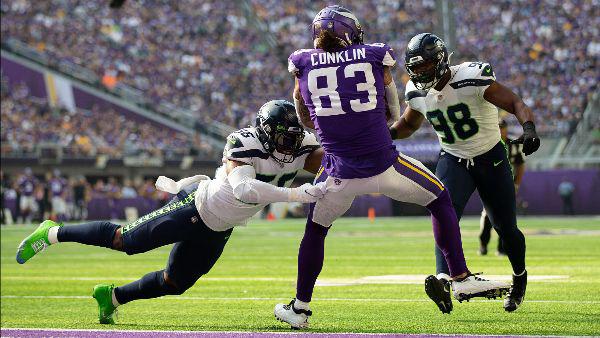 We're onto Week 4! This is your friendly reminder that all FFPC Main Event, Footballguys Players Championship, Classic, Victory Point, Dynasty and other managed leagues have waivers tonight, Wednesday, September 29th at 10 pm ET. A second weekly waiver period processes on Sunday morning at 10 am ET.
IMPORTANT: You can only get one player per bid group. Once you get a player in that group, all other bids are voided. If you want to get multiple players, you will need multiple bid groups and multiple players to drop.
If you have multiple teams, please handle bidding with a single team in a single browser for now.
Every team has $1,000 bidding dollars to spend. This needs to last for the entire season.
There are no $0 bids, so please bid $1 or more.
To place bids:
From the league home page, click on TEAM. You will see the Bid Groups section on your Set Lineup page.
You can click on the 'Create Bid Group' button on the Set Lineup page to create a new group. From there you simply need to 1) add the player(s) to the group, 2) specify the bid amount for each player, 3) select the players to drop and 4) click Save.
Bid groups can be copied and then edited as a new group.
Bid amounts can be edited quickly and easily.
Players are default sorted by previous season stats and can be sorted by position.
Don't forget to include a player to drop in every bidding group.
Find a Free Agent Feature on MyTeams Page:
If you are looking for a certain free agent, you can use the player search feature on the MyTeams page and it will tell you if he is rostered or not and who owns him. This is helpful for owners that have multiple teams and are looking for a priority free agent.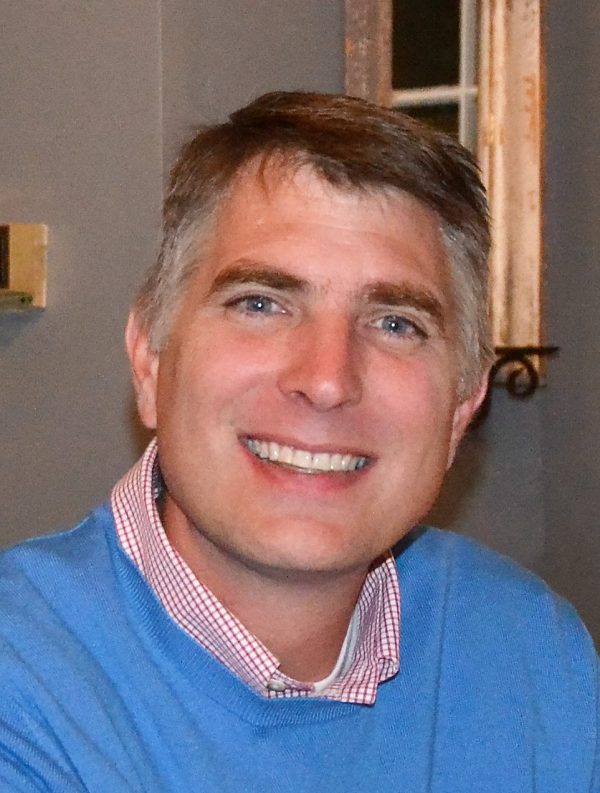 With his lone entry in the 2021 Footballguys Players Championship, Jay Flake (above) crushed Week 3 with a huge 193.5 score to move from 37th place all the way to first overall. Tom Brady's 33, Cooper Kupp's 30.6 and Najee Harris' 28.2 led the way for Flake's Ageless squad, as it now holds a 10-point lead over GameStop, Josh Radzak's second-place entry.

Collin Pritchard's Bosh30 moved up from fifth to third this week, while Jeff Antley managed his Khaliff's Krew team from 11th into fourth place. Completing this week's top five is Elliot LaFleur's Fantasy Factory which ascended from eighth place.
Here is the list of the top-40 teams in the FPC at the moment:
Ageless FPC JayFla 574.35
GameStop JoshRad 564.35
Bosh30 Seastonemedia 563.8
Khaliff's Krew PAE33 561.55
Fantasy Factory BrewTown 560.65
!LeedsCarajo¡ Team3 LeedsCarajo 559.4
Minnow Beats Whale Blincoe 559.25
Nicky Santoro's milk fed Veal francoven 557.5
Smash Bros. JOHNNYLFtbll 556.95
Sex Panther 8/31 jberry47 554.55
Agent Orange Agent Orange 554.05
BRoto Fantasy JayFantasy 553.75
ATAC 1 ATAC1 553.35
Coldykid TomBradyLovah 552.25
Major League Infidel TigerandKyKy 551.4
Gronky Kong DesaiNurEye 550.05
BiggysBigDawgs BiggyCox 549.95
Feeling Dangerous dcupps2 549.55
Waves Money Trees 549.05
Frank Gore's Hog Squad dropoutfilms 548.65
Cottonwoods SlimPickens 546.2
Juice Crew *7* Mr. Jello 545.85
Waspguy's tiny codpiece JT_AJ 545.8
BX Bombers #4 kfranky90 545.75
Springhill Sheepherders Nelson316 545.7
Nicks Picks nick0821 545.15
F17 Skidellas Day Trading MikeFor 545.15
3rd EYE Elkernio 545.15
Lenox 2 mlenox31 544.75
IRISH FPC 2 irishceo 544.5
Blinkys Trampoline THoupt1221 544.35
I Lied! KORTAR 543.95
Jad05 jad01 543.05
Assassins FPC-4 Saints787 542.8
Rum_Ham 16 Candles robabb4 542.25
ZC Riley FPC0709b Amy and Mark 541.55
Dunkin rabhatia13 541.5
PhillySpecial phillyspecial1091 540.55
Billy Boys WilliamVan 540.2
Team PapaGiannisPan scoutpan 540.05
Cavalli Storm VIII JavanKin 540.05
(Photo - YardBarker.com)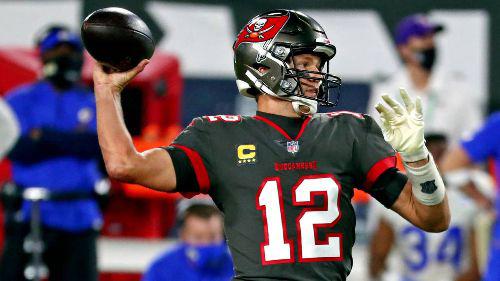 Thanks to a 197.6 Week 3 performance, the Amish Rake Fight (run by Giuseppe Liantonio) moved up from ninth into the top spot in the 2021 FFPC Main Event. Bolstered by big scores from Brady, Davante Adams (31.2), Kupp and Kareem Hunt (27.5), Liantonio now has a significant 24.6-point lead over Danny Mueller's second-place Average Joe team.

The reigning KFFSC champions Brad Petri and Darren Larson vaulted up to third place after three week's of play with last week's leader Jon Kain's Mr. Pickelsworth three points behind them in fourth. Sitting in fifth place going into Week 4 on Thursday is We Dem Boyz x 3, run by Praveer Shrivastava.

For a look at the top 20 teams in the Main Event, check out the list below:
Amish Rake Fight 2 GiuseppeLia 582.35
Average Joe DannyMueller 557.75
Frying Pan Inc 1 Foosball 556.25
Mr. Picklesworth JoKa 553.25
We Dem Boyz x 3 Pshrivas87 551.45
Practice Makes Perfect MATTGRU 550.85
Late Round Flyer sa2150 549.75
Cocktails & Dreams 66 royalfan 548.95
Cocktails & Dreams 24 royalfan 547.25
Captain Hindsight TheFantasyChase 543.95
Schmitt Faced SchmittHappens 542.05
Wadesworld Mark Todd 539.7
Bipcoin Bipcoin 538.55
Bipcoin Bipcoin 538.45
the boston dangler richardros 538.35
Cocktails & Dreams 80 royalfan 537.35
Golden Sack 9 ActionJaxson18 535.45
Reverend Matt Jamison francoven 534.55
Off to Grandma dkates 534.2
Nuclear First Strike 2 JohnAndx 534.2
(Photo - USAToday.com)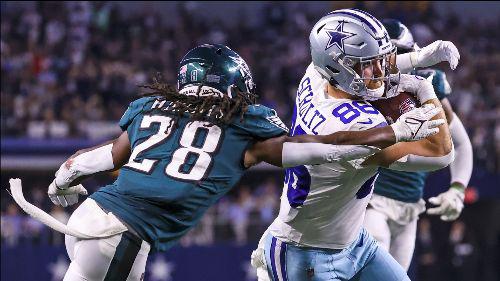 One Joe sits atop all other comers so far in the 2021 FFPC Pros Vs. Joes competition. Richy Nishiura tallied a 171.15 Week 3 score with Dalton Schultz's 29, Kirk Cousins' 28.35, Hunt and Cole Beasley's 20.8 doing the heavy lifting. Nishiura maintains a 22.5-point lead over second-place and Pro David Dodds from Alien Fantasy. Dodds' fellow pro and Deep End Fantasy Football Podcast co-host Mike Schopp is in third place with FFPC Joe JC Gifford 4.7 points behind him in fourth place overall. Another FFPC Joe--Robert Coe--has his team in fifth place at the moment.

Nishiura, Dodds, Schopp and Gifford all lead their individual leagues with two other Joes and a Pro leading the other three. Curtis Hirsch and Jay Harding, as well as Fighting Chance Fantasy's Brian Drake have the inside track of winning their big prize at the end of the season after four weeks of play.

Each one of the league winners will take home a free 2022 FFPC Main Event team at the season's end. Here is a look at the top-10 overall in this contest below:
Richy Nishiura JOE 561.4
David Dodds - Alien Fantasy PRO 538.9
Mike Schopp - Deep End FF Podcast PRO 527.8
JC Gifford JOE 523.1
Robert Coe JOE 510.85
Evan Silva - Establish The Run PRO 509.6
Curtis Hirsch JOE 506.7
Jay Harding JOE 503.85
Nick Thompson JOE 497.85
SMcKD JOE 496.05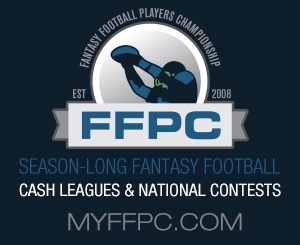 In case you have any questions or want to check something at a moment's notice, I am including this section of the email every week. While you are checking out all things FFPC for the 2021 season, consider this your guide to all things FFPC: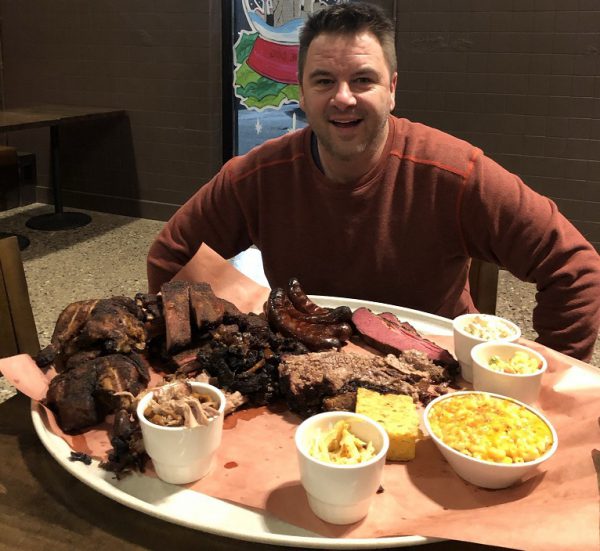 Hear from not only Kentucky Fantasy Football State Championship (KFFSC) commissioner Ferrell Elliot and myself on Friday, but four-time FFPC league winner and Week 1 overall leader in the 2021 Fantasy Football Players Championship (FFPC) Main Event Silas Dain (the huge barbecue fan pictured above). We'll answer those tough start/sit questions you have in the 2021 Footballguys Players Championship and take a look back at some of our conversations regarding FFPC Best Ball Drafts and FFPC Dynasty Leagues Plus, we'll take a quick look at the 2021 FFPC Best Ball Tournament and answer your calls, tweets, emails and more all on The High Stakes Fantasy Football Hour!

The High Stakes Fantasy Football Hour normally airs Friday nights at 10/9c, and the next episode can be heard here. You can hang out with the high stakes players in the show's chat room if you want to listen live. You can also access full on-demand streaming available for listening anytime via a variety of apps including the HSFF Hour website, Apple Podcasts, Spotify, Amazon Music, Audible, iHeartRadio, Google Podcasts, Amazon Alexa, Stitcher Radio, TuneIn Radio, Spreaker, Deezer, Vurbl, Podchaser, Audioburst, JioSaavn, Gaana, Breaker, Castbox, Overcast, PodBean, Pocket Casts, Radio Public, Podcast Addict and Anchor on your iPhone or Android device as well.
Thanks for reading! Now get all of those waiver bids before tonight's 10 pm ET deadline. I'll see you in the chat room Friday night, and have fun taking in the Week 4 action!


Sincerely,

Eric Balkman
The Fantasy Football Players Championship
www.myFFPC.com