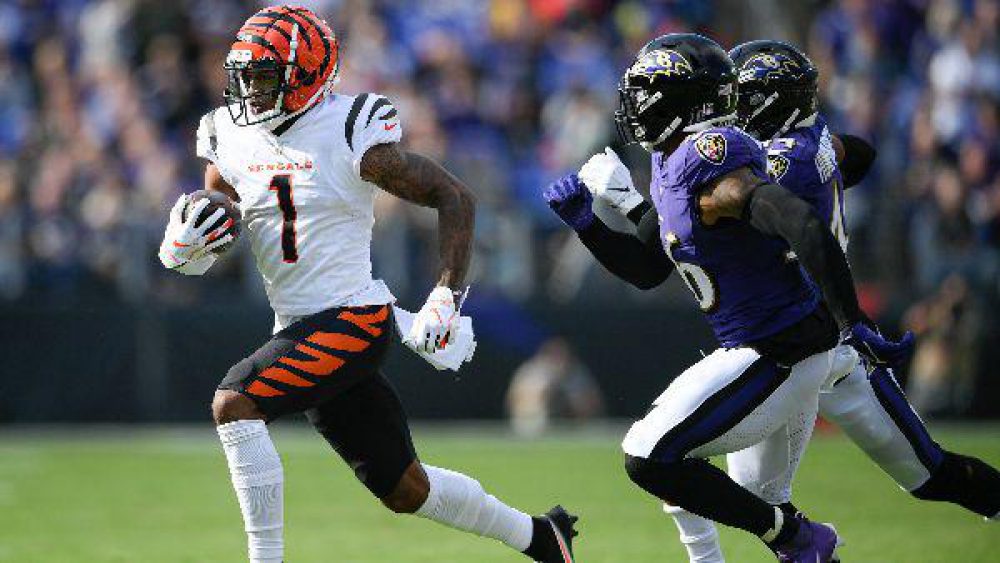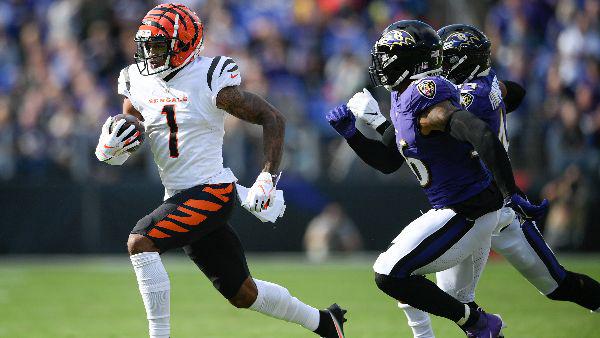 (Photo - USAToday.com)
Make it three weeks in a row for the dynamic duo of Danny Mueller and Ron Meyer as their Average Joes squad managed to fight off all comers to keep their overall lead in the 2021 FFPC Main Event by tallying a 164.9 score. Doing the heavy lifting for Average Joe was Ja'Marr Chase (34.1), Mike Evans (31.6) and Tom Brady (26.55). Second-place Giuseppe Liantonio's Amish Rake Fight remains within striking distance, trailing Average Joe by fewer than 30 points.

Dominic Baranyi's Go Bills squad ascended from fifth into third place with the Step Brozzo's (run by Matt Cozzo) fell one spot to fourth. Rounding out this week's top five is Nick Thompson's squad, which rose five spots from tenth place last week.

For a look at the top 20 teams in the Main Event, check out the list below:
Average Joe DannyMueller 1319.9
Amish Rake Fight 2 GiuseppeLia 1291.75
Go Bills 1 notoriousDAB 1275.65
Step Brozzo's Mcozzo54 1245.35
Nick_Thompson27 nrthompson 1240.45
Triple H 15 LonDog20 1231.9
We Dem Boyz x 3 Pshrivas87 1227.75
Ducks Dynasty II WC DDuck 1218.6
Bullseye RedRamBroncoskins 1217.8
Cocktails & Dreams 24 royalfan 1217.05
Wicked Game 1 NeilHas 1213.4
Bipcoin Bipcoin 1212.2
LINKsanity rlinkowski 1211.4
Spartan Dawgs Norm09 1210
Athos.3 nolalipps 1209.3
Shy City Bros ShyCityBros 1202.7
FP Draft Guy 1 Draft Guy 1198.95
DJ ME 3 JN3 1194.7
Stole The Show wakeringer 1194.5
Boris LevN 1194.45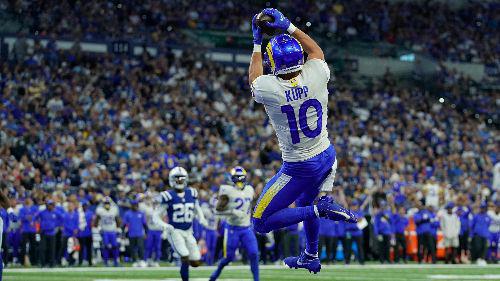 (Photo: USAToday.com)
For the second straight week, Jeff Antley's Khaliff's Krew ran up a huge score (209.9), which was good enough to keep his squad in first place heading into Week 8 in the 2021 Footballguys Players Championship. Cooper Kupp's 37.6, Tua Tagovailoa's 31.45, Mike Gesicki's 25, Deebo Samuel's 22 and Tampa Bay's 22 led the way for Antley, who now has a 58.5-point lead over Todd Hunter's Huggers entry in second.

Frank Gore's Hog Squad--run by Tyler Jackson and Mike Dozier--slipped a spot into third place while Sean McCorkle's Major League Infidel did the same into fourth place. Crashing to the top-five party this week was Carl van der Horst's Snuggles' Accountant, vaulting up five spots from tenth place last week.

Here is the list of the top-40 teams in the FPC at the moment:
Khaliff's Krew PAE33 1351.45
Huggers (8) Tree Huggers 1292.95
Frank Gore's Hog Squad dropoutfilms 1290.75
Major League Infidel TigerandKyKy 1268.25
Snuggles' Accountant I carlvdh 1267.95
Time is NOW Azzurri 1266.4
IRISH FPC 2 irishceo 1258
Mazycakes Mazycakes 1253.75
F17 Skidellas Day Trading MikeFor 1244.15
K&K FPC 2 Dkrupski2 1243.1
ALL IN JD2 ALLINJD 1243
Kingpin 1.5 TRoll 1242.3
Kingpin 8 TRoll 1239.65
Ageless FPC JayFla 1236.65
RebelFightingCocks SirTreyLancelot 1236.35
Bella Bombs GOHAWKS 1235.95
Wallys Ballers Wally0390 1233.95
Clever Whale II Cleverwhale 1233.7
Agent Orange Agent Orange 1233.5
Dynamic Fantasy Duo #6 Oliverheim 1232.8
Original Gangsta's 4 jon1303 1232.2
Sex Panther 8/31 jberry47 1229.95
MJK4 rampage 1228.7
My Guys JuiceGotLoose 1226.35
Bipcoin Bipcoin 1223.05
J.S.2 All4liam 1222.1
SCAT Daddy beesamuel 1221.15
Muzi-oHHH (FBG 9) FFMuzio 1218.8
The Cawmehameha's burrcaw 1217
Wegonwinffpc23 skywalka2001 1215.1
STALLIONS CraigKat 1214
I Lied! KORTAR 1213.8
CornPone ChuckVai 1213.25
Scoundrel FBG 9 Scoundrel 1212.4
Tommy Island 350 #4 Therrin69 1212.2
Kick sum Azz The Tickler 1211.55
FGPC#2 RedBirdDr06 1209.8
Assassins FPC-4 Saints787 1208.45
The Doers stapes11 1208.1
Blinkys Trampoline THoupt1221 1207.6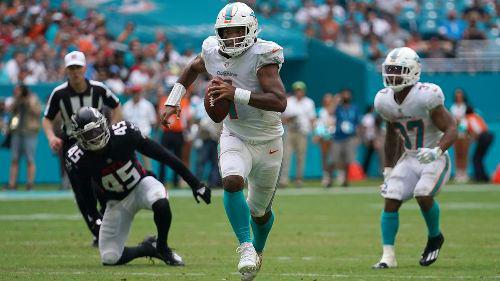 (Photo - ThePhinsider.com)
In the Big Payback League #1 after seven weeks of play, Brian Owens is dominating play with a 7-0 record and 26 victory points. Notching a 167.45 score, Owens' No Mercy squad was led by Kupp, Tagovailoa, Gesicki and Samuel and remains six victory points over Patrick Daly's Wall Street Warrior.

Over in the Big Payback #2, Ron Gaché's Shake-N-Bake is leading the other 11 teams with 20 victory points. Damien Harris (25.3), Terry McLaurin (25.2) and Gesicki were the stars for Shake-N-Bake in Week 7, as the squad is one VP up on Patrick Daly's Wall Street Warrior, which finds itself in second place in this competition as well.

Finally, in Big Payback #3, Kevin and Brad Brophy have managed their OasisNeals entry to the top with 21 victory points, one VP ahead of David Coman and Roger Jareds' JarCo squad. The Brophys got big contributions from both Kupp and McLaurin in Week 7 as they try to hold their lead the rest of the way.

The Big Payback leagues were held at Planet Hollywood at the 2021 FFPC Live Events in September. The champions in these leagues will pocket $25,000 at the end of the year, with $15,000 going to second and $5,000 to third after the top two regular season teams are awarded $5,000 for their efforts. Good luck to all the players the rest of the way!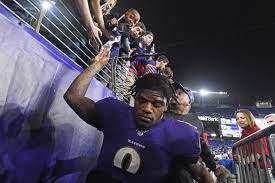 Get those Ravens and Raiders out of your lineups for Week 8, players. Remember, you'll have the waiver wire run tonight and Sunday morning to fix those lineup holes. Good luck!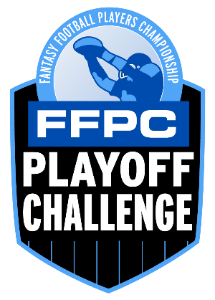 You won't want to miss out on all of the 2021-22 FFPC Playoff Challenges coming soon, players. We'll give you the skinny right here, so keep reading over the next few weeks!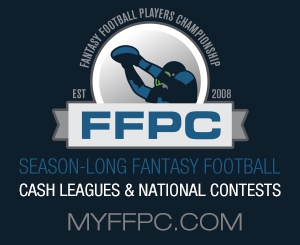 As a reminder, even if injuries or other issues derailed your 2021 season, make sure you are still setting your lineups! Please don't anger the fantasy gods, and keep karma on your side for 2022 by being competitive this weekend and for the rest of the season! 🙂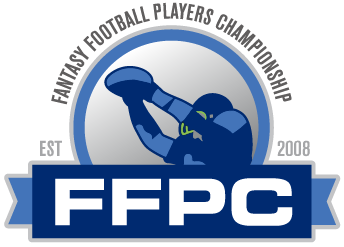 In case you have any questions or want to check something at a moment's notice, I am including this section of the email every week. While you are checking out all things FFPC for the 2021 season, consider this your guide: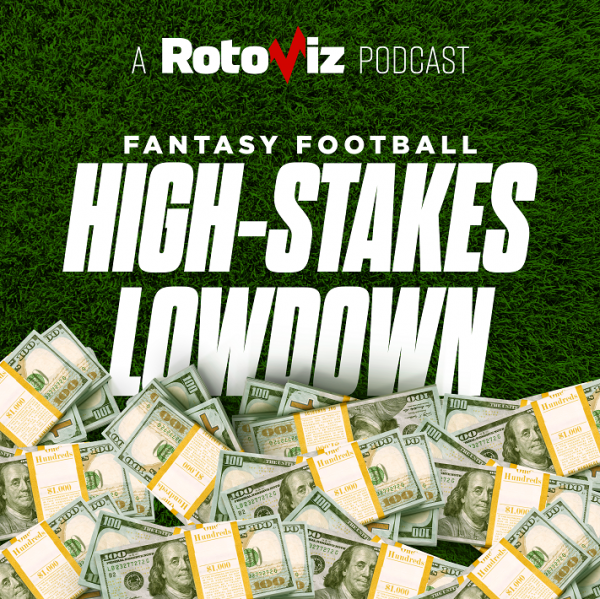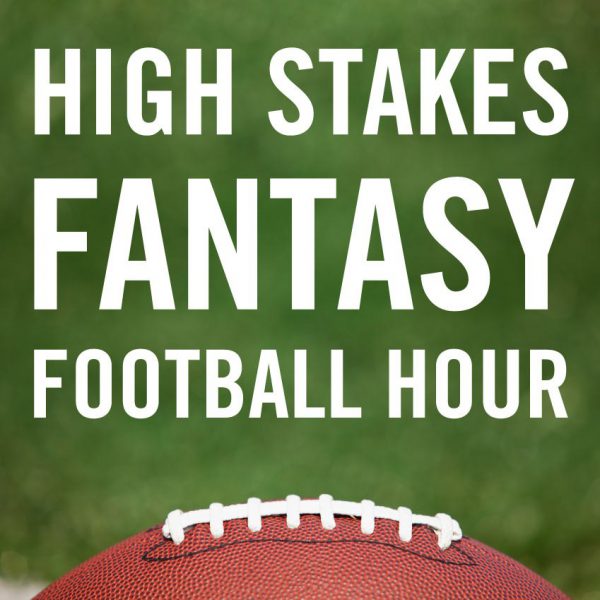 On the latest Rotoviz Radio's The High-Stakes Lowdown podcast, I speak with the owner of the 17th-place team in the 2021 Fantasy Football Players Championship (FFPC) Main Event Adam Krautwurst. In this episode, we talk about replacements in Week 8 for Lamar Jackson teams, what to make of the Giants offense and much more.
You can check out a new episode of The High-Stakes Lowdown every Thursday during the NFL season on Rotoviz.com and Apple Podcasts. I'd also encourage you to check out all of the other great podcasts that Rotoviz Radio has to offer, too.
Then live at 10/9c on Friday, yours truly and 2021 Kentucky Fantasy Football State Championship (KFFSC) commissioner Ferrell Elliott are joined by the 2021 Fantasy Football Players Championship (FFPC) Main Event third place team owner Jeff Blair. The guys will talk about the landscape of the 2021 Footballguys Players Championship and talk about how the Week 8 byes will affect the scores in both FFPC Best Ball Drafts and FFPC Dynasty Leagues. Plus, we take a look at some of the leaders in the 2021 FFPC Best Ball Tournament and answer your calls, tweets, emails and more all on The High Stakes Fantasy Football Hour!

The High Stakes Fantasy Football Hour normally airs Friday nights at 10/9c, and the next episode can be heard here. You can hang out with the high stakes players in the show's chat room if you want to listen live. You can also access full on-demand streaming available for listening anytime via a variety of apps including the HSFF Hour website, Apple Podcasts, Spotify, Amazon Music, Audible, iHeartRadio, Google Podcasts, Amazon Alexa, Stitcher Radio, TuneIn Radio, Spreaker, Deezer, Vurbl, Podchaser, Audioburst, JioSaavn, Gaana, Breaker, Castbox, Overcast, PodBean, Pocket Casts, Radio Public, Podcast Addict and Anchor on your iPhone or Android device as well.

Thanks for reading, everybody! Good luck in all of those waiver bids before tonight's 10 pm ET deadline. I'll see you in the chat room Friday night with Ferrell Elliott and Dominic Baranyi!


Sincerely,

Eric Balkman
The Fantasy Football Players Championship
www.myFFPC.com