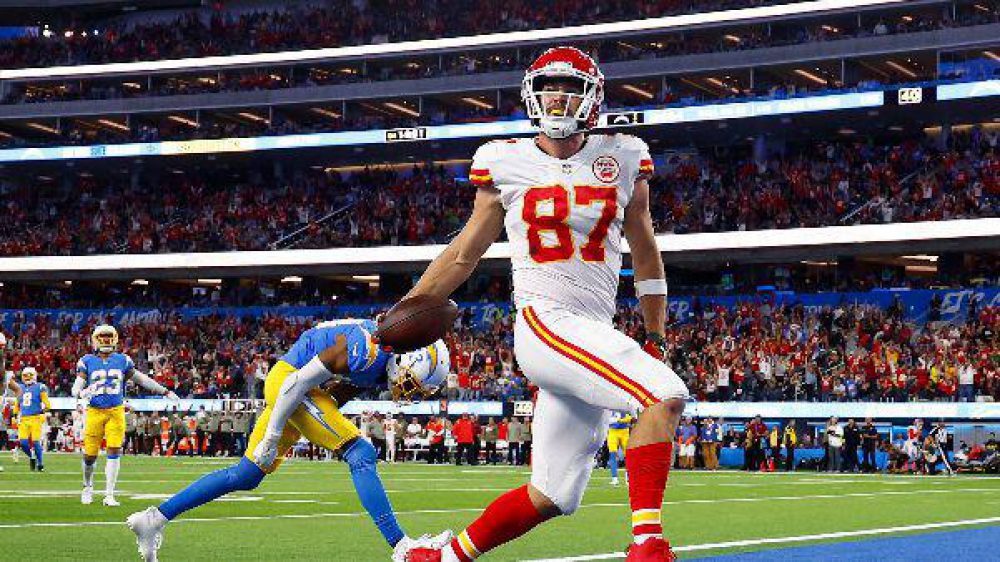 One of the most important weeks of the season is upon us, as the FFPC Main Event and the FPC hold their final regular season games. After Pittsburgh and Indianapolis complete their tilt on Monday Night Football this week, we're onto the league playoffs. Remember, the playoff seeds are determined by the following criteria:
The team with the best record
The remaining team with the highest point total
The remaining team with the best record
The remaining team with the highest point total
As you can see, points are huge this week. Teams with losing records could make the playoffs if they score enough points, so make sure you are finishing out your season strong. If you look at both contests, there are still a lot of teams in contention for a playoff spot heading into Week 11. And even if your squad doesn't move on to the playoffs, you will start accruing points for the Toilet Bowl competition beginning in Week 13.

As a reminder, you can see the Playoff bracket by clicking on the PLAYOFF tab on the league home page, next to the STANDINGS tab.
As a reminder, quarterbacks, running backs, wide receivers and tight ends that are cut beginning in the Week 11 free agent bidding processes will be REMOVED from the free agent pool and may not be re-acquired by any team for the remainder of the season. Dropped defenses and kickers will still be available for acquisition. This is done to minimize the possibility of potential collusion.

And as a reminder, even if injuries or other issues derailed your 2022 season, make sure you are still setting your lineups! Please don't anger the fantasy gods, and keep karma on your side for 2023 by being competitive this weekend for the rest of the year. :)
(Photo: Fox News)
It's now been back-to-back weeks in the 2022 FFPC Main Event with a brand new overall leader. Amish Rake Fight, owned by Giuseppe Liantonio, tallied a 186.6, thanks in part to Travis Kelce's 38.5, Jalen Hurts' 27.1 and George Kittle's 26.4. Liantonio now has a 19.1-point lead over Anthony Lupo's ACEHOLE in the chase for the $2,5000 regular season championship prize.

Rob Abbott--who you watched on the RotoViz High-Stakes Lowdown with yours truly last Tuesday--saw his RumHorse entry shoot up eight spots into third place while Jeff Antley's JMA 33 remained in the fourth spot. Last week's leader--John Pierce's Fat Frankie Inc--slipped four spots to round out this week's top five squads.

For a look at the top 20 teams in the Main Event, check out the list below:
Amish Rake Fight X9 GiuseppeLia 1794.3
ACEHOLE blakeyb45 1775.2
RumHorse II robabb4 1761.3
JMA 33 PAE33 1748.9
Fat Frankie Inc Main11 johnpierce80 1738.85
Fairways & Greens Main * Mcdavid97 1736.7
Scared Money Elcero 1729.4
¡LeedsCarajo!M2 LeedsCarajo 1727.8
BG BradInTheGreenZone 1726.35
Dingers FGar 1725.95
Goodfellas jerrypal 1724
We Dem Boyz x 11 Pshrivas87 1718.35
Three Wise Men F1 3WM 1716.45
Pimpshafts todd 1715.6
Lou & Brew Main Hitimewine.net 1715.2
Quickness BULL overbrook1515 1712.95
M10.1 RV16 1712.9
The DIE Part Deux TheDie 1710.25
MainO UrbanM 1710.25
Mucho Estupido LeeHer 1706.3
(Photo: Gambling.com)
Finally dethroning John Rahilly's Out of Position from the top spot in the 2022 Footballguys Players Championship was Dr WHOa--run by Stephen Ranaghan, who you saw on a recent episode of the RotoViz High-Stakes Lowdown with me. Ranaghan's squad put up a 194.25 with Kelce, Patrick Mahomes (30.75), Joshua Palmer (30.6), Derrick Henry (25.4) and Chris Olave (21.2) doing the heavy lifting. 13.65 points is what separates Ranaghan from second-place Rahilly in the battle for the $3,000 regular season championship purse.

George Derzekos remained in third place for a second straight week with Brian Jurvelin going back to where he was after Week 9--fourth place. Gregg Baruch is the final member of the contest's top five teams this week as his theEllieLouCrew vaulted up three spots into fifth.

Here is the list of the top-40 teams in the FPC after 11 weeks of play:
Dr WHOa UrbanM 1829.15
Out of Position rahraw 1815.5
Derz6 DerzDarls 1815.05
Jurv 7 Jurvillain 1801.45
theEllieLouCrew greggy 1796.7
Smokin' Joes joevangogh 1789.85
Sniper sghammer17 1780
skippy The Magnificent ChuckVai 1774.15
TCP John Rozek 1773.3
Gem City Raiders 4 TWindis 1764.75
Sushi Burrito kickinbass 1764.55
Slingblade 2 Slingblade 1761.8
ATAC 6 ATAC1 1760
Therapy Alpaca KyleLeith 1759
blah TheCiscoKid 1758.3
A Swift Chubb Ertz (8) NCBEAST 1757.95
DCM Flowdy Pot DavidDeR 1756.35
Zero Zero 1755.65
TrapNerd Hairball15 1755.5
The Dream Team IV Blazers848 1754.55
lambo or bust 43 Steve SC 1754
Papa Dox 18 coreydox 1753.75
D and R inc NelsV 1752.7
Mike St. Mehrdadstlouis 1752.4
Kjc2 Sollions 1750.5
ChiTownTruEve ChiTownTru 1750.1
Medallion Hunter II ChrisHarx 1749.25
Marty's Dance Quintet efeeneyx 1748.9
The Irish Profit TheIrishProfit 1748.5
Trojans curtquilleon 1748.2
Serrano's got the discs TacosFTW 1748
One Last Play Rlevy1991 1746.75
Rallycap 1 Nick Chianese 1745.95
X-Men sxavier1515 1745.2
Pink Stripes Mr. Eric 1743.7
3s Team 4.0 gtbrooks4 1743.6
Code Monkey codemonkey 1743.35
Eyetroll Eyetroll78 1742.6
Toyota World Sales Rlevy1991 1742.3
Eddie Vedder KingJeremy 1741.35
(Photo: Sportsnet)
Todd and Taylor Bargstadt are doing quite well so far in the 2022 FFPC High Society #1 league with 36 total victory points heading into Week 12. Their Killer B's squad featured big performances last weekend from Justin Fields (25.15) and Olave that led to their 131.65 score.

Over in the 2022 FFPC High Society #2, William Spata and Deven Hammond lead a tightly bunched top of the leaderboard. Spata and Hammond were led by Davante Adams' 33.1, Amari Cooper's 31.3, Kittle and Henry en route to a 175.75 Week 11 score.

While Spata and Hammond are leading the league in scoring, their 30 victory points have them in a four way tie for the most in the competition along with David Hubbard and Billy Muzio's Bluffing Rivers, Kevin and Brad Brophy's OasisNeals and Brian Owens' No Mercy squads.

Both of these drafts were held live at Planet Hollywood in Las Vegas at the FFPC Live Events in September. Each champion in these two 12-team leagues will pocket $50,000 at the end of the year.
In case you have any questions or want to check something at a moment's notice, I am including this section of the email every week. While you are checking out all things FFPC for the 2022 season, consider this your guide:
Don't miss out on winning this week in the FFPC Weekly Challenge, players! There's no draft or salary cap: Just choose 10 or 12 players by Sunday's kickoff and watch them ride all the way through the weekend's games. But remember, you can only pick ONE player per NFL team!

Want to get your 2023 fantasy season off to a great start? Then play the $200 FFPC Weekly Challenge (10 teams) in both classic and/or slim versions. These are 'winner-take-all' 10-team contests with the winner receiving a 2023 FFPC Main Event credit!

The cost is $35 or $200 to enter in these 30- and 100-team contests. Play the classic format with kickers and defenses or the slim format that does not have them. You may enter up to three times in each 30-team contest or five times in each 100-team contest. Here's what's available this week:
| LEAGUE | OPENINGS | ENTRY | PRIZES | RDS | DEADLINE | |
| --- | --- | --- | --- | --- | --- | --- |
| Weekly Challenge #49024 | 19 of 30 | $35 | $910 | 12 | Sunday 1:00pm ET | |
| Weekly Challenge Slim #49023 | 16 of 30 | $35 | $910 | 10 | Sunday 1:00pm ET | |
| Weekly Challenge Slim #49022 | 82 of 100 | $35 | $3,035 | 10 | Sunday 1:00pm ET | |
| Weekly Challenge Slim #49021 | 9 of 10 | $200 | $2,000 | 10 | Sunday 1:00pm ET | |
(Photo: NFL)
On behalf of Alex, Dave, Chris, Mike and Aidan, I want to wish you each of you a relaxing and happy Thanksgiving with good food and great football. Being able to offer the FFPC is a huge, huge privilege in running these leagues every year, and we could not be more thankful for your support of them. We will never be able to say it to you enough, but thank you so much to each and every one of you, players!

Remember to get those lineups in early tomorrow with football kicking off at 12:30 ET Thursday afternoon for turkey day!
Thanks for reading, everyone! Don't forget to join the Week 12 FFPC Weekly Challenge now!

Happy Thanksgiving, everyone!


Sincerely,

Eric Balkman
The Fantasy Football Players Championship
www.myFFPC.com