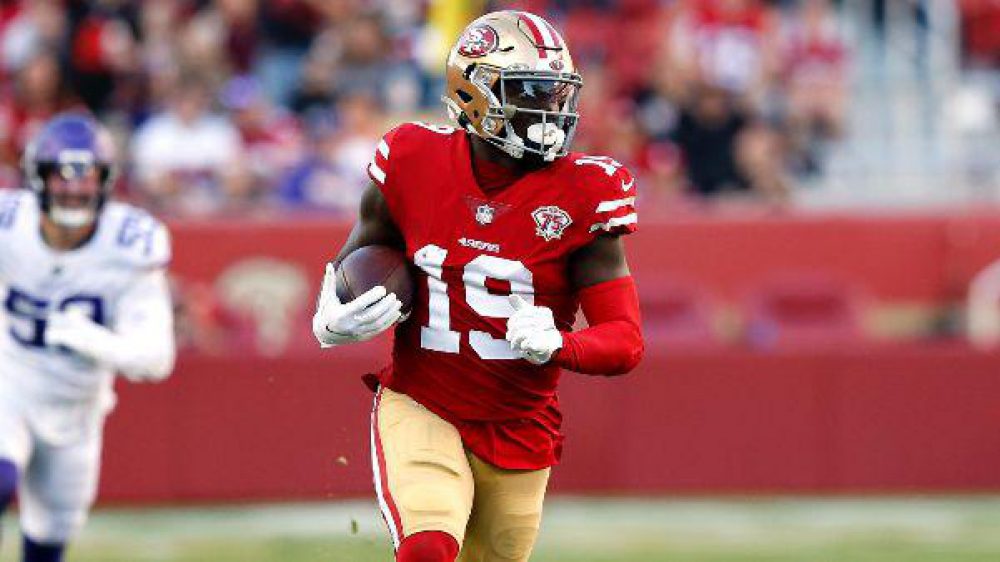 (Photo - SportingNews.com)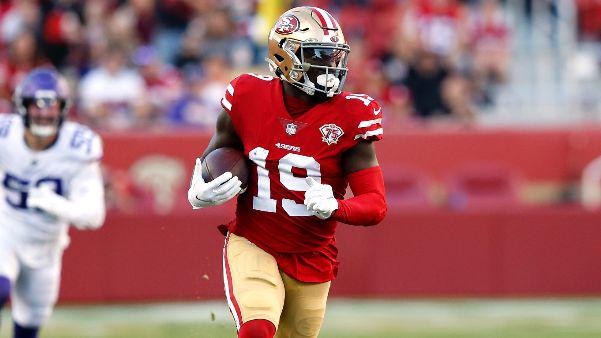 Week 13 is here, and that means we're going to give some props to some regular season points champions, beginning with the 2021 FFPC Main Event. The Go Bills squad run by Dom Baranyi, Sean Stutzman and Nick Costantino will divvy up $2,500 for outscoring everyone else in the regular season as they beat out Giuseppe Liantonio's Amish Rake Fight by 37.9 points this season. Leading the way for Go Bills this past week was Deebo Samuel (20.8) and Javonte Williams (20.1). Liantonio will earn $2,000 for his runner-up performance.

FatKidFromCanada--run by Silas Dain--had a stunning week to move up from 16th into third place with Derek Duckels' Ducks Dynasty squad vaulting up three spots into fourth. Matt Cozzo and his Step Brozzo's team slipped two spots to fifth place as this competition moves to the league playoffs starting this weekend.

For a look at the top 20 teams in the Main Event heading into the Championship Round, check out the list below along with their regular season prize winnings:
Go Bills 1 notoriousDAB 2042.15 $2,500
Amish Rake Fight 2 GiuseppeLia 2004.75 $2,000
FatKidFromCanada silasDai 1996.3 $1,500
Ducks Dynasty II WC DDuck 1984.55 $1,000
Step Brozzo's Mcozzo54 1974.9 $750
Spartan Dawgs Norm09 1965.55 $500
Bullseye RedRamBroncoskins 1964.75 $500
Cocktails & Dreams VIII royalfan 1961.35 $500
Nobody Puts Brady in the Corner StevenRiz 1954.55 $500
Mighty Mc s LFGM JeffMcC 1949.55 $500
Threat Level Midnight 1 Draft Wonder 1947.3
Wicked Game 1 NeilHas 1943.55
Cocktails & Dreams V royalfan 1942.6
Bipcoin Bipcoin 1936.2
Average Joe DannyMueller 1928.45
Fortunado CJH 1926.9
Jo Jo The GSD jameso714 1925.85
Back to Vegas! SteveLow 1925.4
DJ ME 3 JN3 1923.9
Troy s Boys LarryWei 1918.6
(Photo: HorseshoeHeroes.com)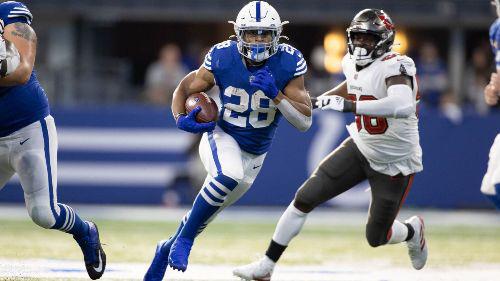 Todd Hunter's Huggers couldn't make it three 200-plus point weeks in a row, but he did enough to secure the $3,000 prize and the 2021 Footballguys Players Championship regular season points title. Thanks to Samuel and Jonathan Taylor's 19.7 points in Week 12, Hunter finished the regular season 67.55 points ahead of Jeff Antley's Khaliff's Krew, who won $2,000 for second place.

Jay Flake's Ageless squad ascended one spot into third with Major League Infidel--managed by Sean McCorkle--also moving up one spot into fourth. Mark Fischer's F1schness flew up six spots to settle into fifth place heading into the 2021 Championship Round in a few weeks.

Here is the list of the top-40 teams in the FPC after the regular season along with their prizes so far:
Huggers* Tree Huggers 2167.7 $3,000
Khaliff's Krew PAE33 2100.15 $2,000
Ageless FPC JayFla 2079.5 $1,500
Major League Infidel TigerandKyKy 2043.55 $1,000
F1schness 7 f1schness 2035.1 $750
Bipcoin Bipcoin 2032.5 $500
Clever Whale II Cleverwhale 2023.4 $500
New York Patriotic Team Unlimited 2004.35 $500
Kingpin 1.5 TRoll 2000.7 $500
Smokin' Joes joevangogh 1996.65 $500
Team Perez jperez4 1993.45
Cocktails & Dreams V royalfan 1991.3
Captain Canibus FantasyBaller17 1983.65
Kingpin 8 TRoll 1980.7
Old No. 7 JohnSchx 1980.7
plumbobfl plumbob 1979.75
Cavalli Storm II JavanKin 1978.5
Reels & Wheels paradox 1977.2
Azzurri Azzurri 1974.9
BiGLEAGUEBOYS2 HitStick99 1971.5
Scoundrel FBG 12 Scoundrel 1968.4
Menobrown XVIII M Cobb 1967.9
Snuggles' Accountant I carlvdh 1966.95
take10 gcjr23 1966.35
Young Lions 3 justiceberry 1966.15
Rubin's Wrath hdr22 1964.25
Miatchas Biatchas 2 BiggaFish 1963.6
Frank Gore's Hog Squad dropoutfilms 1963.2
Bo Knows kingofwrest1 1962
Dynamic Fantasy Duo #6 Oliverheim 1961.6
FGPC#2 RedBirdDr06 1960.65
RebelFightingCocks SirTreyLancelot 1957.45
Tommy Island 350 #4 Therrin69 1957.15
My Guys JuiceGotLoose 1956.5
F17 Skidellas Day Trading MikeFor 1954.7
Meatpies FBG2 PK10 JasonSZ 1954.35
Steelers Rule Cvanson 1954.25
konanders jmaguerreroc 1954
Fat Frankie Inc FPC7 johnpierce80 1953.05
Thirty Three BillPidto 1948.25
(Photo - OCRegister.com)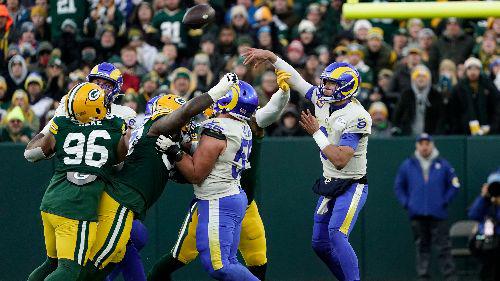 Michael Zucca's Mongooses entry ran up a 159.6 score this past weekend in the 2021 FFPC Bare Knuckle Challenge, and now holds a 137.75-point lead over the second-place High Steaks Bear Knuckles team run by Biplab Mandal and Vince Staffilino. The Mongooses saw Matthew Stafford (27) and Austin Ekeler (21.9) lead the way with big games.

This draft took place live after the opening game in Las Vegas on Thursday night at Planet Hollywood. Players were not allowed to use any device, cheat sheets or any other draft aid as all 336 picks needed to be selected strictly from memory. The champ will take home a $4,500 prize in this 12-team league.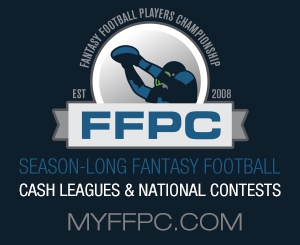 Congratulations to you if you qualified for your league playoffs!
Please remember that stats are not final until Friday, and the NFL may issue changes as they do weekly.
If this should occur, stat changes may impact head-to-head results and playoff seeds which will then be adjusted retroactively, even though Week 13 games will begin Thursday. We encourage everyone to set their lineups for Week 13, especially if you have been involved in a close head-to-head game or missed the playoffs by the slimmest of margins.
The four (4) qualifying league playoff teams will be able to continue free agency on Wednesday and Sunday in Week 13 & 14. All other teams no longer have access to free agency.
Any team which did not qualify for either the Championship Round or the Consolation Round will compete in the Toilet Bowl. The Toilet Bowl will run during NFL Weeks 13 through Weeks 17. Each team will start the Toilet Bowl with a zero score. Toilet Bowl winner(s) will be determined based on each team's total points scored during Weeks 13 through Weeks 17.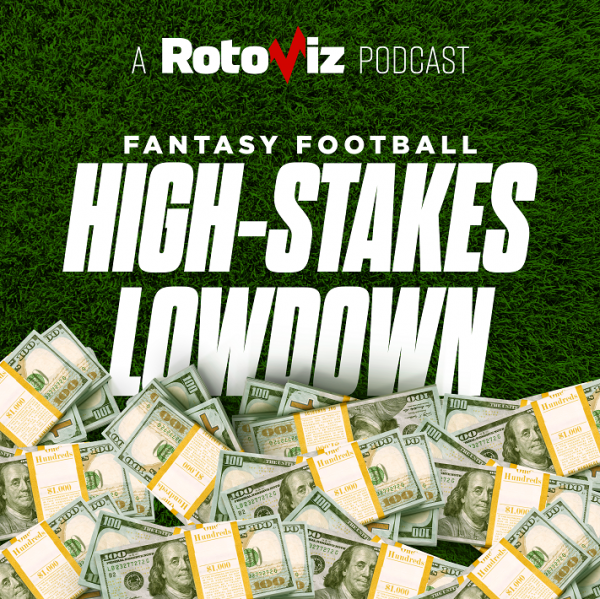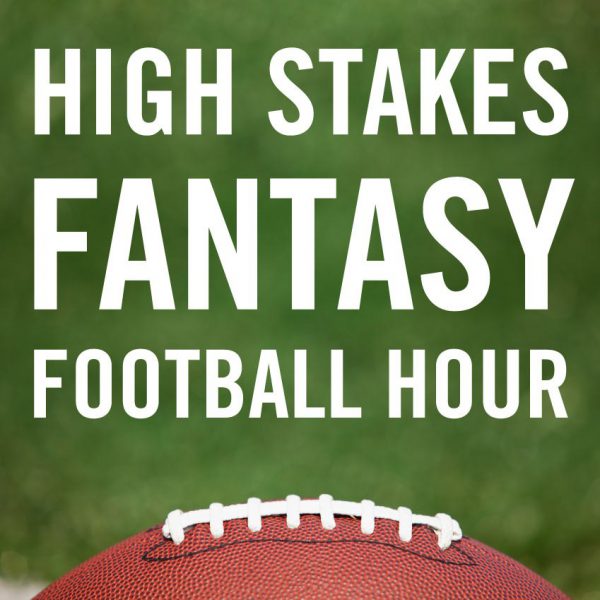 On the latest Rotoviz Radio's The High-Stakes Lowdown podcast, I go deep in conversation with the 20th-place team owner in the 2021 Fantasy Football Players Championship (FFPC) Main Event Larry Weinhauer. In this episode, we break down the roles that the Cowboys, Ravenas and Texans backfields will play in this year's Championship Rounds, why Cooper Rush is on his 20th place team and much more.
You can check out a new episode of The High-Stakes Lowdown every Thursday during the NFL season on Rotoviz.com and Apple Podcasts. I'd also encourage you to check out all of the other great podcasts that Rotoviz Radio has to offer, too.
Then live at 10/9c on Friday, yours truly and 2021 Kentucky Fantasy Football State Championship (KFFSC) boss Ferrell Elliott talk 2021 Fantasy Football Players Championship (FFPC) Main Event and 2021 Footballguys Players Championship with the fifth-place team in the 2021 FPC Mark Fischer. We'll make sure to touch on some topics regarding FFPC Best Ball Drafts and FFPC Dynasty Leagues as well. Plus, we take a look at some of the strategies that are paying off in the 2021 FFPC Best Ball Tournament and answer your calls, tweets, emails and more all on The High Stakes Fantasy Football Hour!

The High Stakes Fantasy Football Hour normally airs Friday nights at 10/9c, and the next episode can be heard here. You can hang out with the high stakes players in the show's chat room if you want to listen live. You can also access full on-demand streaming available for listening anytime via a variety of apps including the HSFF Hour website, Apple Podcasts, Spotify, Amazon Music, Audible, iHeartRadio, Google Podcasts, Amazon Alexa, Stitcher Radio, TuneIn Radio, Spreaker, Deezer, Vurbl, Podchaser, Audioburst, JioSaavn, Gaana, Breaker, Castbox, Overcast, PodBean, Pocket Casts, Radio Public, Podcast Addict and Anchor on your iPhone or Android device as well.
(Photo:KSDK.com)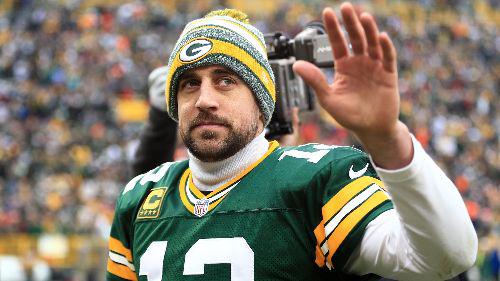 No Aaron Rodgers or any Packers available this week as Green Bay gets the week off along with Carolina, Cleveland and Tennessee. Remember, you'll have the waiver wire run tonight and Sunday morning to fix those lineup holes. Good luck in your bids!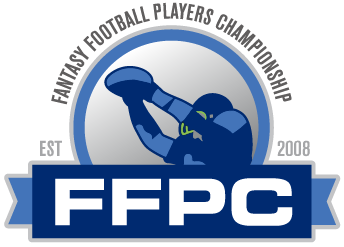 In case you have any questions or want to check something at a moment's notice, I am including this section of the email every week. While you are checking out all things FFPC for the 2021 season, consider this your guide: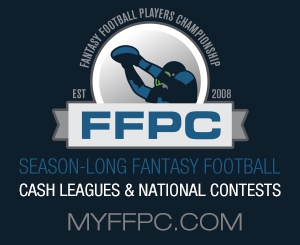 As a reminder, all FFPC dynasty and satellite teams, as well as all league playoff teams in the Main Event and Footballguys Players Championship can submit waivers for processing both Wednesday night and Sunday morning this week.
All regular season cash prizes will be deposited into your player profile accounts this weekend after the Week 12 stats become final. Withdrawals will become available upon completion of the league playoffs after Week 14.
Good luck in your bidding both tonight and again on Sunday morning, players, and I'll see you in the show chat room with Ferrell Elliott and Mark Fischer on Friday night!


Sincerely,

Eric Balkman
The Fantasy Football Players Championship
www.myFFPC.com