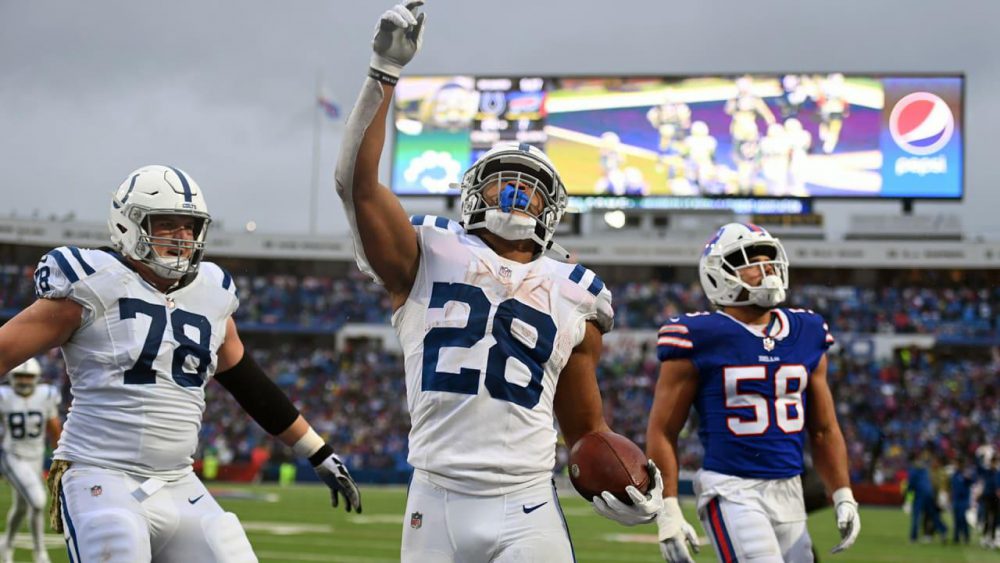 (Photo: Colts.com)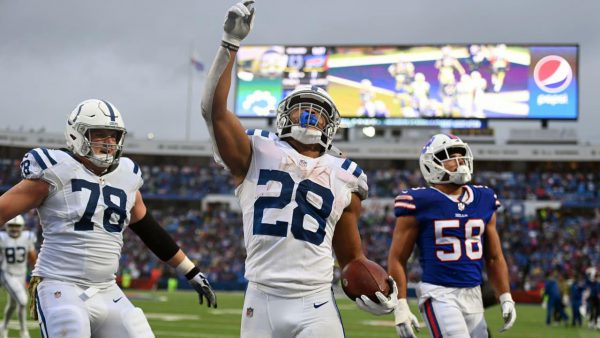 It was going to be tough for Giuseppe Liantonio's Amish Rake Fight to overtake the Go Bills squad run by Dom Baranyi, Sean Stutzman and Nick Costantino in the 2021 FFPC Main Event this past week, and it became nearly impossible for him after Jonathan Taylor's 53.4 performance. Their team was also got 20 points from Tyreek Hill as they have opened up a nearly30-point lead with one week to go in the regular season.

Matt Cozzo and his Step Brozzo's team once again ascended one spot, this time to third with 2020 Main Event champs Phil and Jerry Hooton's Bullseye squad moving up two spots to fourth. Nobody Puts Brady in the Corner--run by Steve Rizas--rounds out this week's top five leaders.

For a look at the top 20 teams in the Main Event, check out the list below:
Go Bills 1 notoriousDAB 1892.55
Amish Rake Fight 2 GiuseppeLia 1863.45
Step Brozzo's Mcozzo54 1848.25
Bullseye RedRamBroncoskins 1828.95
Nobody Puts Brady in the Corner StevenRiz 1820.1
Wicked Game 1 NeilHas 1819.85
Ducks Dynasty II WC DDuck 1819.65
Cocktails & Dreams 24 royalfan 1809.45
Average Joe DannyMueller 1808.15
LINKsanity rlinkowski 1807.4
Spartan Dawgs Norm09 1798.55
Cocktails & Dreams 13 royalfan 1795.65
Mongooses Mongooses 1794.8
DJ ME 3 JN3 1793.95
Bipcoin Bipcoin 1793.8
FatKidFromCanada silasDai 1793.55
Fortunado CJH 1790.35
Threat Level Midnight 1 Draft Wonder 1787.05
We Dem Boyz x 3 Pshrivas87 1783.85
Triple H 15 LonDog20 1780.9
(Photo: MassLive.com)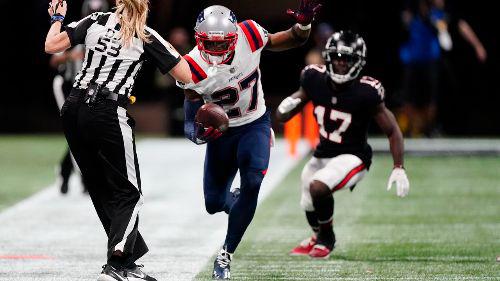 Todd Hunter's Tree Huggers had a Week 11 to remember as he widened his lead to 128.3 points over Jeff Antley's Khaliff's Krew in the 2021 Footballguys Players Championship. Hunter saw his team tally a 230.3, one week after notching a 201.8 Week 10 score, thanks in part to Taylor, the New England Patriots defense (30), Cam Newton (28.05), D'Andre Swift (22.6) and Mike Williams (20.7).

Bipcoin--managed by Biplab Mandal--has vaulted up three spots into third place with Jay Flake's Ageless entry slipping one spot to fourth. Sean McCorkle's Major League Infidel completes this week's top five teams as well.

Here is the list of the top-40 teams in the FPC going into this next week:
Huggers (8) Tree Huggers 2034.35
Khaliff's Krew PAE33 1906.05
Bipcoin Bipcoin 1902.5
Ageless FPC JayFla 1898.6
Major League Infidel TigerandKyKy 1880.1
Smokin' Joes joevangogh 1873.9
Kingpin 1.5 TRoll 1869.15
Clever Whale II Cleverwhale 1865.5
Young Lions 3 justiceberry 1857.9
Cocktails & Dreams VIII royalfan 1856.3
F1schness 7 f1schness 1854.2
Kingpin 8 TRoll 1851.65
New York Patriotic Team Unlimited 1851.5
Azzurri Azzurri 1844.5
FGPC#2 RedBirdDr06 1843
BiGLEAGUEBOYS2 HitStick99 1839.8
My Guys JuiceGotLoose 1835.55
RebelFightingCocks SirTreyLancelot 1834.5
Frank Gore's Hog Squad dropoutfilms 1829.4
Team Perez jperez4 1829.4
Snuggles' Accountant I carlvdh 1829.1
Dynamic Fantasy Duo #6 Oliverheim 1824.25
Thirty Three BillPidto 1822.7
Captain Canibus FantasyBaller17 1821.4
konanders jmaguerreroc 1818.45
Frying Pan Inc 7 Foosball 1818.45
Rubin's Wrath hdr22 1817.3
Cavalli Storm II JavanKin 1815.85
Air Muller michaelcmuller 1811.35
Lp Pops Compound 1811.35
Cat-Like Reflexes CatLikeReflexes 1811.3
MJK4 rampage 1807.6
Menobrown XVI M Cobb 1806.65
F17 Skidellas Day Trading MikeFor 1806.1
Tommy Island 350 #4 Therrin69 1805.95
Agent Orange Agent Orange 1805.2
Darkhorse 9/5 #LTCrew darkhorse15 1804
Meatpies FBG2 PK10 JasonSZ 1800.8
Guy On The Couch Guy On The Couch 1800.4
take10 gcjr23 1799.05
(Photo - PioneerPress.com)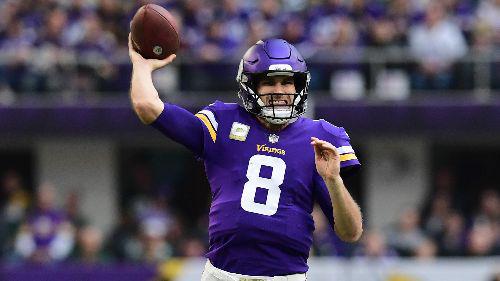 David Hubbard and Billy Muzio are doing quite well so far in the 2021 FFPC High Society #1 league with 36 total victory points heading into Week 12. His Muzi-oHHH squad featured big performances last weekend from Taylor, Taylor Heinicke (25.2) and Mike Evans (20.3) that led to their 166.7 score.

Over in the 2021 FFPC High Society #2, Patrick Haley's RJAS team has 33 victory points, continuing to lead the other 11 teams after 11 weeks. Haley's 155.55 tally was thanks in part to Kirk Cousins'(28.65) and Hill.

Both of these drafts were held live at Planet Hollywood in Las Vegas at the FFPC Live Events in September. Each champion in these two 12-team leagues will pocket $50,000 at the end of the year.
(Photo: RotoStreetJournal.com)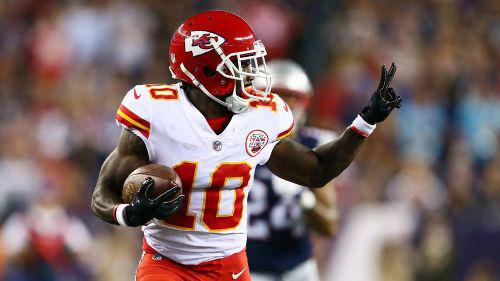 So goodbye to Tyreek Hill For Week 12 as well as the rest of Kansas City and Arizona this weekend, players, as both squads are on a bye. Remember, you'll have the waiver wire run tonight and Sunday morning to fix those lineup holes. Good luck in your bids!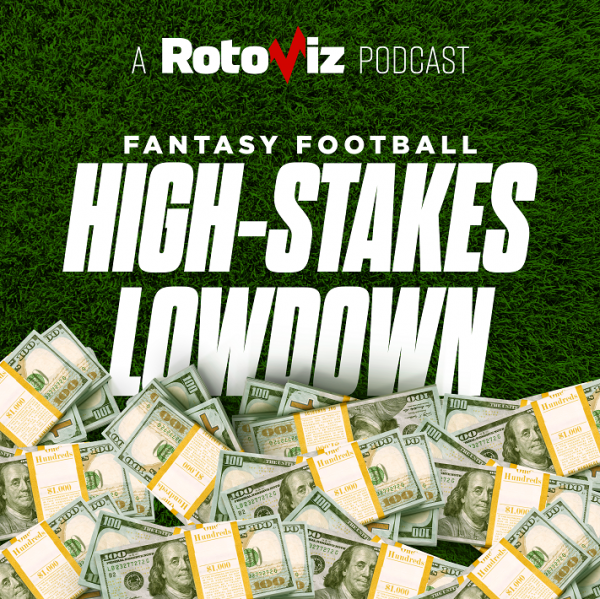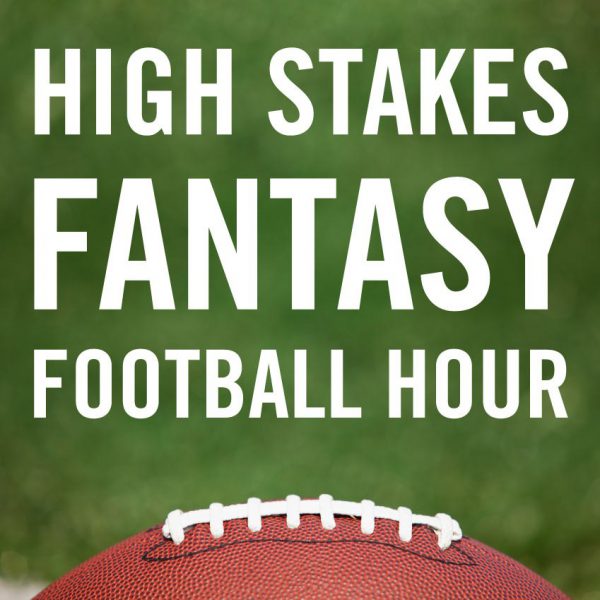 On the latest Rotoviz Radio's The High-Stakes Lowdown podcast, I converse with the 43rd-place team owner in the 2021 Fantasy Football Players Championship (FFPC) Main Event Craig Bodenmiller. In this episode, we talk about if his opinion has changed on Kadarius Toney, the redraft value of Van Jefferson and much more.
You can check out a new episode of The High-Stakes Lowdown every Thursday during the NFL season on Rotoviz.com and Apple Podcasts. I'd also encourage you to check out all of the other great podcasts that Rotoviz Radio has to offer, too.
Then live at 10/9c on Friday, yours truly and 2021 Kentucky Fantasy Football State Championship (KFFSC) boss Ferrell Elliott talk 2021 Fantasy Football Players Championship (FFPC) Main Event and 2021 Footballguys Players Championship with the seventh-place team in the 2021 FPC Matt Bredin. We'll make sure to touch on some topics regarding FFPC Best Ball Drafts and FFPC Dynasty Leagues as well. Plus, we take a look at some of the strategies that are paying off in the 2021 FFPC Best Ball Tournament and answer your calls, tweets, emails and more all on The High Stakes Fantasy Football Hour!

The High Stakes Fantasy Football Hour normally airs Friday nights at 10/9c, and the next episode can be heard here. You can hang out with the high stakes players in the show's chat room if you want to listen live. You can also access full on-demand streaming available for listening anytime via a variety of apps including the HSFF Hour website, Apple Podcasts, Spotify, Amazon Music, Audible, iHeartRadio, Google Podcasts, Amazon Alexa, Stitcher Radio, TuneIn Radio, Spreaker, Deezer, Vurbl, Podchaser, Audioburst, JioSaavn, Gaana, Breaker, Castbox, Overcast, PodBean, Pocket Casts, Radio Public, Podcast Addict and Anchor on your iPhone or Android device as well.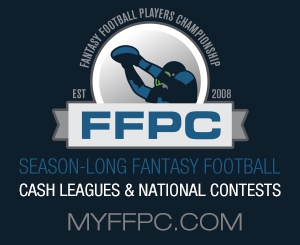 One of the most important weeks of the season is upon us, as the FFPC Main Event and the FPC hold our final regular season games. After Seattle and Washington complete their tilt on Monday Night Football this week, we're onto the league playoffs. Remember, the playoff seeds are determined by the following criteria:
The team with the best record
The remaining team with the highest point total
The remaining team with the best record
The remaining team with the highest point total
As you can see, points are huge this week. Teams with losing records could make the playoffs if they score enough points, so make sure you are finishing out your season strong. If you look at both contests, there are still a lot of teams in contention for a playoff spot heading into Week 11. And even if your squad doesn't move on to the playoffs, you will start accruing points for the Toilet Bowl competition beginning in Week 13.
As a reminder, you can see the Playoff bracket by clicking on the PLAYOFF tab on the league home page, next to the STANDINGS tab.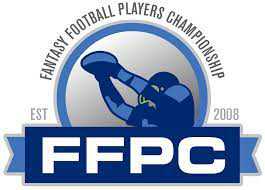 In case you have any questions or want to check something at a moment's notice, I am including this section of the email every week. While you are checking out all things FFPC for the 2021 season, consider this your guide:
(Photo: SportsMediaWatch.com)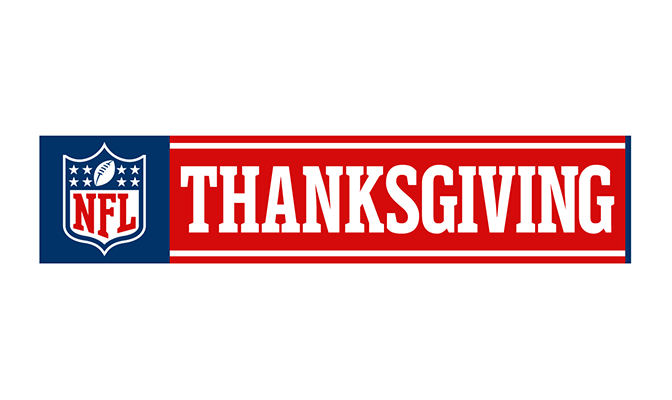 On behalf of Alex, Dave, Chris and Mike, I want to wish you each of you a relaxing and happy Thanksgiving with good food and great football. Being able to offer the FFPC is a huge, huge privilege in running these leagues every year, and we could not be more thankful for your support of them. We will never be able to say it to you enough, but thank you so much to each and every one of you, players!

Remember to get those lineups in early tomorrow with football kicking off at 12:30 ET Thursday afternoon for turkey day!


Good luck in your bidding both tonight and again on Sunday morning bids tonight players, and I'll see you in the show chat room with Ferrell Elliott and Matt Bredin on Friday night!


Sincerely,

Eric Balkman
The Fantasy Football Players Championship
www.myFFPC.com