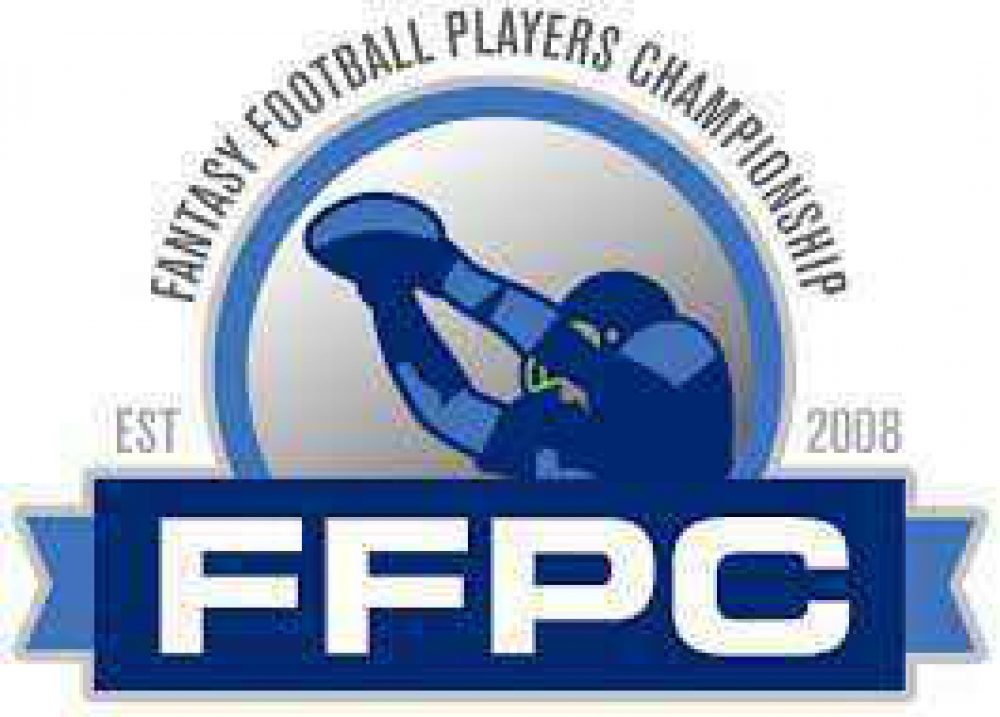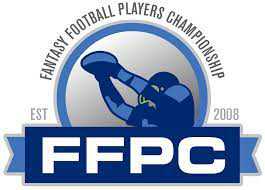 Week 6 is now upon us, players, and that means something new for 2021 for all Main Event, Footballguys Players Championship and Super Bracket leagues. The FFPC now has 12 regular season weeks. Each team will still play every team in the league one time during the regular season. Week 6 is an all play week. This means that Week 6 will not have individual head-to-head matchups; rather it will be a full league total points battle. The top six scorers will get a win, and the bottom six scorers will get a loss. Any team(s) which are tied for sixth most points scored in Week 6, will each be awarded a win. Again, the Week 6 all play only affects Main Event, FPC and Super Bracket teams.

As an important notice, players, free agents from the Sunday morning game in London between the Dolphins and Jaguars will ONLY be available in Wednesday's 10 pm ET waiver run (tonight). Miami and Jacksonville players will NOT be available for pickup in the 10 am Sunday morning FAAB run. As usual, any rostered player not in your FFPC starting lineup can be dropped during any available FAAB process.

All FFPC Main Event, Footballguys Players Championship, Classic, Victory Point, Dynasty and other managed leagues have waivers tonight, Wednesday, October 13th at 10 pm ET. A second weekly waiver period processes on Sunday morning at 10 am ET.
IMPORTANT: You can only get one player per bid group. Once you get a player in that group, all other bids are voided. If you want to get multiple players, you will need multiple bid groups and multiple players to drop.
If you have multiple teams, please handle bidding with a single team in a single browser for now.
Every team has $1,000 bidding dollars to spend. This needs to last for the entire season.
There are no $0 bids, so please bid $1 or more.
To place bids:
From the league home page, click on TEAM. You will see the Bid Groups section on your Set Lineup page.
You can click on the 'Create Bid Group' button on the Set Lineup page to create a new group. From there you simply need to 1) add the player(s) to the group, 2) specify the bid amount for each player, 3) select the players to drop and 4) click Save.
Bid groups can be copied and then edited as a new group.
Bid amounts can be edited quickly and easily.
Players are default sorted by previous season stats and can be sorted by position.
Don't forget to include a player to drop in every bidding group.
Find a Free Agent Feature on MyTeams Page:
If you are looking for a certain free agent, you can use the player search feature on the MyTeams page and it will tell you if he is rostered or not and who owns him. This is helpful for owners that have multiple teams and are looking for a priority free agent.
(Photo: SI.com)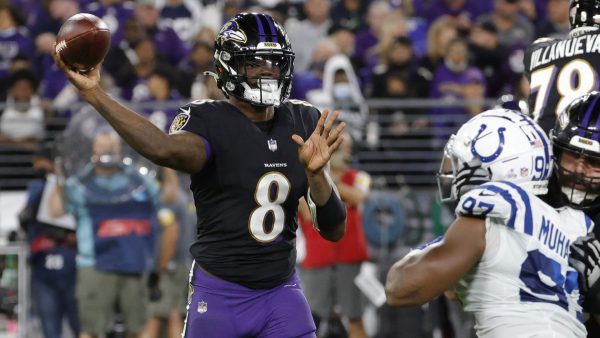 Todd Hunter's Huggers squad was looking good coming into Monday Night Football. But it was looking fantastic after the game, as it came from out of nowhere to take control of first place in the 2021 Footballguys Players Championship. Led by Lamar Jackson's 47.3, Mark Andrews' 47.2, Mike Williams' 36.5, Jonathan Taylor's 31.9, Alexander Mattison's 27.3 and Ezekiel Elliott's 25.2, the Huggers notched 261.7 in Week 5, taking a 2.35-point lead over Mazycakes, run by Jeff Blair, that moved up seven spots to second place.

Carl van der Horst's Snuggles' Accountant came from outside the top 40 teams to assume third place with last week's third-place squad Khaliff's Krew--managed by Jeff Antley--slipping one spot to fourth. John Terry also managed his entry into the fifth slot after five weeks of fantasy football action.

Here is the list of the top-40 teams in the FPC at the moment:
Huggers (8) Tree Huggers 945.35
Mazycakes Mazycakes 943
Frank Gore's Hog Squad dropoutfilms 935.85
Major League Infidel TigerandKyKy 934.5
Agent Orange Agent Orange 929.15
J.S.2 All4liam 925.1
Smokin' Joes joevangogh 919.1
MackNova 8.31 MackNova 913.6
Snuggles' Accountant I carlvdh 910.75
Khaliff's Krew PAE33 910.6
Kurt Paul dreams about Mo Cox JT_AJ 909.4
Blinkys Trampoline THoupt1221 904.7
SCAT Daddy beesamuel 903.1
The Cawmehameha's burrcaw 900.95
RebelFightingCocks SirTreyLancelot 899.45
Ageless FPC JayFla 899.25
sopranos Nello 895.95
Jad05 jad01 893.6
Wasp Guy for Trump 2024 JT_AJ 893.25
Greek Army greekarmy 892.85
OneTimePlez Mjp44 890.5
Proper Sundays Jack Perkins 889.65
IRISH FPC 2 irishceo 888.3
JT5 Thereiwas24 887.75
Country Money ConcreteCowboy 887.7
GameStop JoshRad 886.7
Dynamic Fantasy Duo #6 Oliverheim 886.6
Sex Panther 8/31 jberry47 886.55
Gotham Rogues 1 JKohl 886.15
Assassins FPC-4 Saints787 885.5
The Process jared.eisenlohr 883.05
Kingpin 8 TRoll 882.8
!LeedsCarajo¡ Team3 LeedsCarajo 881
Scoundrel FBG 9 Scoundrel 880.8
Orange Hurricane Spearmint Rhinos 880.2
Gronky Kong DesaiNurEye 880
MJK4 rampage 878.4
SEAC NoMercy77 877.05
K&K FPC 2 Dkrupski2 876.85
The Dark Side Falcon420 876.75
(Photo - BaltimoreSun.com)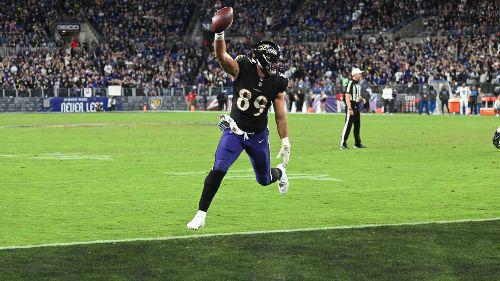 If Hunter's score in the FPC didn't wow you, maybe Danny Mueller and Ron Meyer's Average Joe's tally will. The duo moved past Week 4 leader Giuseppe Liantonio's Amish Rake Fight squad into the top spot in the 2021 FFPC Main Event, with an almost-unheard-of 276.65 in Week 5. Andrews, Tom Brady (41.85), Antonio Brown (31.4), Derrick Henry (31), Mike Evans (29.3), Ja'Marr Chase (27.9) and Mattison did all the heavy lifting as Average Joe now holds a 50-point lead over Liantonio.

Step Brozzo's--owned by Matthew Cozzo vaulted up from 19th to third place with Derek Duckels' Ducks Dynasty shooting up seven spots to fourth. Last week's third place team--We Dem Boyz x 3, run by Praveer Shrivastava--fell two spots to round out the top five teams heading into Week 6.

For a look at the top 20 teams in the Main Event, check out the list below:
Average Joe DannyMueller 985.35
Amish Rake Fight 2 GiuseppeLia 935.45
Step Brozzo's Mcozzo54 930.05
Ducks Dynasty II WC DDuck 928.85
We Dem Boyz x 3 Pshrivas87 923.25
Baltimore Redskins erikwah 908.25
the boston dangler richardros 903.15
Spartan Dawgs Norm09 892.05
Athos.3 nolalipps 886.1
Frying Pan Inc 1 Foosball 885
FP Draft Guy 1 Draft Guy 882.85
Gamblers Anonymous 2 AlanLev 878.1
Cocktails & Dreams 80 royalfan 877.65
Bipcoin Bipcoin 876.35
ClutchLikeTheOG ME 9.6.2021 Gremminger 874.4
Go Bills 1 notoriousDAB 874
Golden Sack 3 ActionJaxson18 872.95
DJ ME 3 JN3 872.05
Gary Chalmers RockMachine 870.95
Dudeplatinum DudePlatinum 869.85
(Photo - PackersNews.com)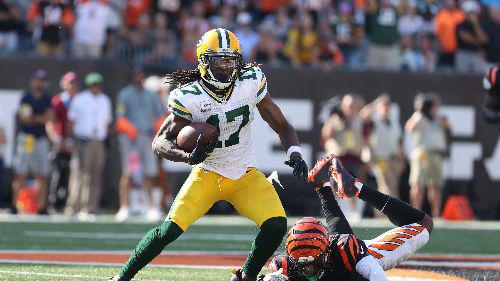 Michael Zucca's Mongooses entry ran up a 190.55 score this past weekend in the 2021 FFPC Bare Knuckle Challenge, and now holds a 15.95-point lead over the second-place High Steaks Bear Knuckles team run by Biplab Mandal and Vince Staffilino. The Mongooses saw Davante Adams (37.6), Austin Ekeler (33.9), Elliott and Matthew Stafford (21.15) lead the way with big games.

This draft took place live after the opening game in Las Vegas on Thursday night at Planet Hollywood. Players were not allowed to use any device, cheat sheets or any other draft aid as all 336 picks needed to be selected strictly from memory. The champ will take home a $4,500 prize in this 12-team league.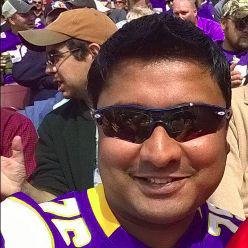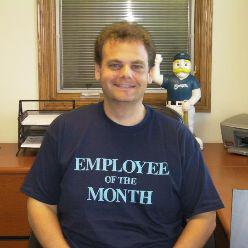 Stream this week's Rotoviz Radio's The High-Stakes Lowdown podcast on Thursday to hear from Biplab Mandal, a long-time high stakes player that currently owns three top-40 teams in the 2021 FFPC Main Event right now. You can download or stream the episode here as soon as it is posted tomorrow morning.
You can always check out a new episode of The High-Stakes Lowdown every Thursday on Rotoviz.com and Apple Podcasts. I'd also encourage you to check out all of the other great podcasts that Rotoviz Radio has to offer, too.

Also, don't miss the HSFF Hour live Friday night at 10/9c with hosts Ferrell Elliott and yours truly. We'll be joined by 2021 FFPC Main Event co-leader Ron Meyer as he tells us how he has managed his team nearly to the top, plus we'll tackle some of the start/sit questions facing fantasy owners with so many big-time players on bye. As always, we answer your calls, emails and tweets and more on The High Stakes Fantasy Football Hour!
The High Stakes Fantasy Football Hour normally airs Friday nights at 10/9c, and the next episode can be heard here. You can hang out with the high stakes players in the show's chat room if you want to listen live. You can also access full on-demand streaming available for listening anytime via a variety of apps including the HSFF Hour website, Apple Podcasts, Spotify, Amazon Music, Audible, iHeartRadio, Google Podcasts, Amazon Alexa, Stitcher Radio, TuneIn Radio, Spreaker, Deezer, Vurbl, Podchaser, Audioburst, JioSaavn, Gaana, Breaker, Castbox, Overcast, PodBean, Pocket Casts, Radio Public, Podcast Addict and Anchor on your iPhone or Android device as well.
(Photo - TheFantasyFootballers.com)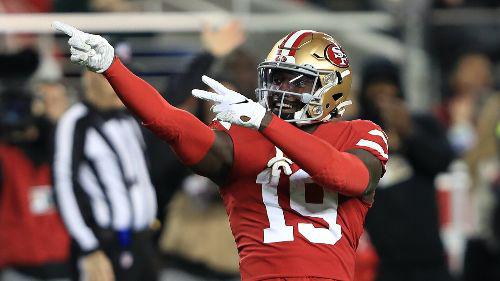 Deebo Samuel and the rest of the 49ers will bid adieu to their fantasy GMs, and three other teams will join them on a week off. Remember to bench your Falcons, Jets and Saints as well, and get replacements for them from your bench or in the waiver wire run tonight or Sunday morning.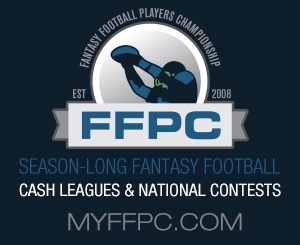 In case you have any questions or want to check something at a moment's notice, I am including this section of the email every week. While you are checking out all things FFPC for the 2021 season, consider this your guide to all things FFPC:
Good luck in all of those waiver bids before tonight's 10 pm ET deadline. I'll see you in the chat room Friday night, and don't forget to acquire your Dolphins and Jaguars tonight, because they'll be playing London at 9:30 am ET on Sunday!


Sincerely,

Eric Balkman
The Fantasy Football Players Championship
www.myFFPC.com