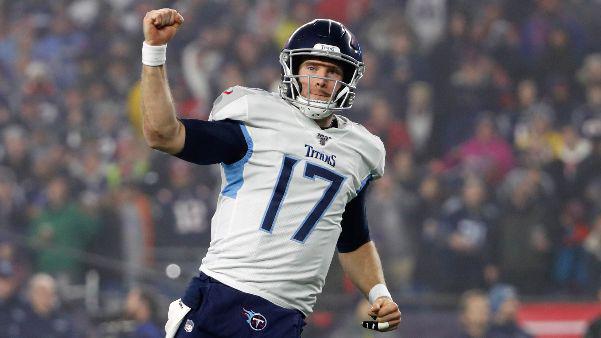 The speculation is over as the NFL made a 17-game regular season a reality yesterday with this announcement. Certainly awesome stuff for fantasy football players, as they will get an extra week of fun this year (and probably beyond as well)!

Some of you have already asked about how this will affect the FFPC's schedule for the different options we currently offer. I can tell you right now that all FFPC formats will have one more week in their regular seasons this year than they did a year ago. And best ball leagues will now have 17 weeks of play instead of 16. Rules are being edited shortly to reflect the specific formats.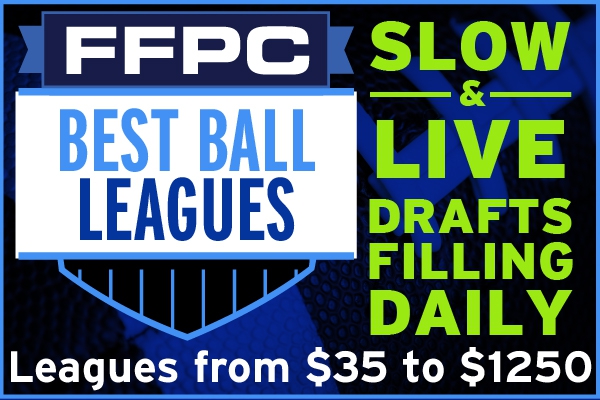 Perhaps it was the news yesterday, but we saw a bump in the number of leagues that have gone off after filling in the last 24 hours. You, too, can join in the fun now with Redraft Best Ball slow draft leagues at entry fees of $5, $35, $77 and $250 open for entry. And don't forget that the 2021 rookie class is included in the draft pool as well.

Slow drafts are filling and launching as soon as they are full (and we have live drafts scheduled each night, too), so you can be drafting in minutes. Drafts with two-hour and six-hour clocks are available. And be sure to download the FFPC iOS and Android apps for a more streamlined draft experience. The links are below:
All of you that love Spring drafting can hop in now and draft an FFPC Best Ball team today!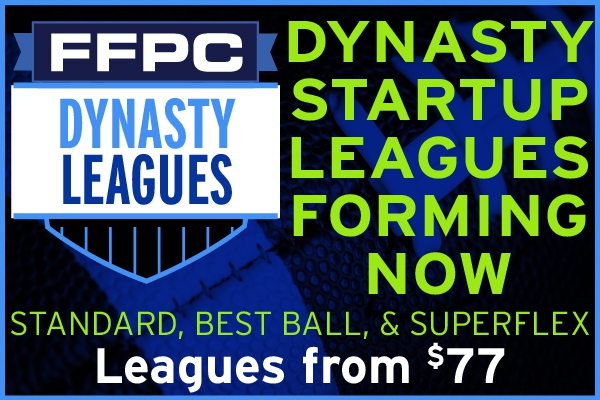 Looking to start a juggernaut from scratch? Check out all of the dynasty-start-up options we have available today. You can register for them right here, and drafts will start promptly after they fill.

Or if you're still looking at adopting some orphan dynasty teams this season, we still have a good selection of quality teams here. And if you have been monitoring some of the teams, we've recently lowered the entry fees for some of the teams, too. If you're looking for an example of the teams available, here is one below:

$2500 Dynasty League #4

DISCOUNTED TO $1

QB: J. Hurts (PHI)

RB: K. Vaughn (TB), M. Gaskin (MIA), J. Kelley (LAC)

WR: D. Mims (NYJ), D. Johnson (PIT), M. Jones (JAC), O. Beckham (CLE), D. Parker (MIA), C. Samuel (WAS)

TE: J. Cook (LAC), R. Gronkowski (TB), R. Tonyan (GB), H. Henry (NE)

PK: D. Carlson (LV)

DF: CLE

PICKS: 1.04, 3.10, 3.12, 4.04, 4.12, 5.01, 5.04, 5.12, 7.04

Simply click on the purchase button next to this team or the team you want to take over and start playing dynasty fantasy football at the FFPC today!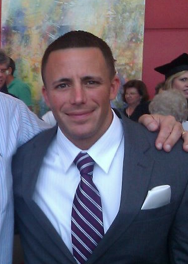 On the latest Rotoviz Radio's The High-Stakes Lowdown podcast coming out tomorrow morning, I wax poetic with Ted Rokas, the FFPC $1250 Dynasty League #7 champion for 2020. In this episode, we find out his thoughts on shopping Alvin Kamara, where O.J. Howard's dynasty stock stands, the changing value of Terry McLaurin and more.

You can check out a new episode of The High-Stakes Lowdown every Thursday during the NFL season and on the first Thursday of the month in the offseason on Rotoviz.com or wherever you get your podcasts. I'd also encourage you to check out all of the other great podcasts that Rotoviz Radio has to offer, too.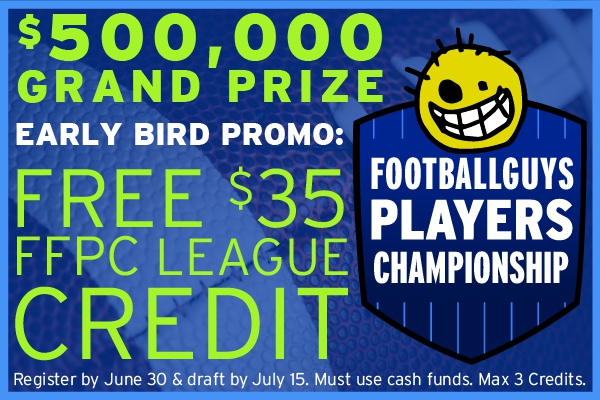 Remember, FPC players, for the first time in the Footballguys Players Championship's history, we will be awarding two separate six-figure prizes. Take your shot at the most lucrative grand prize in Footballguys history today, as the winner of the 2021 Footballguys Players Championship will take home a record $500,000 for his or her efforts, and the runner-up will pocket a cool $100,000 as well. The 2021 Footballguys Players Championship is open for registration, players! Here are the details:
Drafts Begin May 2 and run through September 11
$3,700,000 prize pool
$500,000 grand prize
$100,000 runner-up prize
Contest will pay down to 850th place
When you register by June 30th and draft by July 15th, you'll receive a free FFPC $35 team credit.
Click here for the full details on the 2021 Footballguys Players Championship Early Bird Promotion


Thanks for reading, all! Now feel free to join some brand new best ball leagues (including the Cincos) or dynasty start-ups, as well as grab one of the few remaining dynasty orphans!
Sincerely,

Eric Balkman
The Fantasy Football Players Championship
www.myFFPC.com