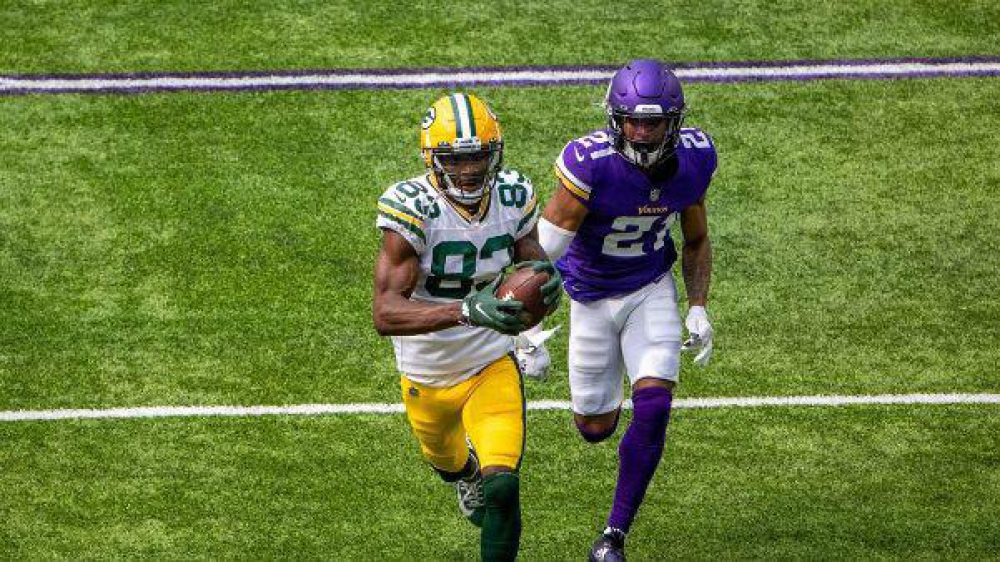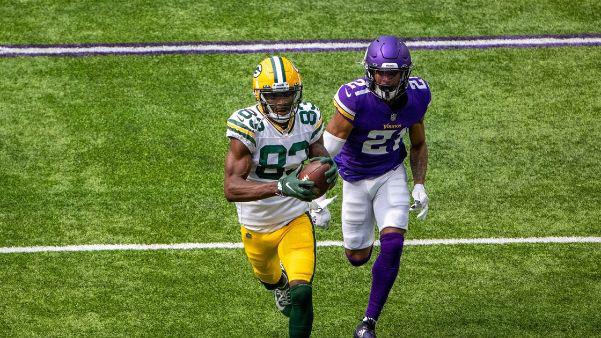 Hope you enjoyed Week 1, players! This is a friendly reminder that all FFPC Main Event, Footballguys Players Championship, Classic, Victory Point, Dynasty and other managed leagues have waivers tonight, Wednesday, September 16th at 10 p.m. ET. A second weekly waiver period processes on Friday night at 10 p.m. ET.
IMPORTANT: You can only get one player per bid group. Once you get a player in that group, all other bids are voided. If you want to get multiple players, you will need multiple bid groups and multiple players to drop.
If you have multiple teams, please handle bidding with a single team in a single browser for now.
Every team has $1,000 bidding dollars to spend. This needs to last for the entire season.
There are no $0 bids, so please bid $1 or more.
To place bids:
From the league home page, click on TEAM. You will see the Bid Groups section on your Set Lineup page.
You can click on the 'Create Bid Group' button on the Set Lineup page to create a new group. From there you simply need to 1) add the player(s) to the group, 2) specify the bid amount for each player, 3) select the players to drop and 4) click Save.
Bid groups can be copied and then edited as a new group.
Bid amounts can be edited quickly and easily.
Players are default sorted by previous season stats and can be sorted by position.
Don't forget to include a player to drop in every bidding group.
Find a Free Agent Feature on MyTeams Page
If you are looking for a certain free agent, you can use the player search feature on the MyTeams page and it will tell you if he is rostered or not and who owns him. This is helpful for owners that have multiple teams and are looking for a priority free agent.
Waivers Open on Sundays at 9 a.m.
Players will be able to place waiver bids for the following week starting Sunday morning at 9 a.m. ET.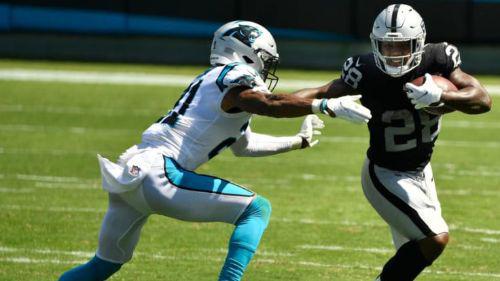 Leading 10,799 other teams heading into Week 2 of the 2020 Footballguys Players Championship are Steve Fleming's Assassins with a 225.5 Week 1 score. The aptly named squad meticulously put together an opening weekend lineup that featured a bevy of big scorers including Josh Jacobs' 35.9, Russell Wilson's 35, Adam Thielen's 31, Mark Andrews' 25.3 and Jamison Crowder's 24.5.
Vern Kovarik's 1st RespondersLivesMatter squad is just three points off the pace in second with Hank Scorpio owned by Chris Birchby two points behind him in third. The Bad run by Vince Lucido sits in fourth with Ryan Erickson's Limitless completing the top five for this week.
Here is the list of the top-40 teams in the FPC after a week of play:
Assassins FPC-14 Saints787 225.5
1st RespondersLivesMatter VLPK3800 222.5
Hank Scorpio RockMachine 220.5
The Bad Vincenzo 220.15
Limitless miamibull 219.75
Family Reunion Adeseye 216.85
Johnny Utah brigney 215
Frozen Tundra PackerMan 214.15
Jacob's Ladder JeffZ 213.35
AIN'T THE BEER COLDEST MyronK 213.3
The Legend Of Triple H 22 DH22 212.5
ANI'T THE BEER COLD MyronK 212.2
35013 jenckes.m@aol.com 211.6
GOAT Farm 36 4sup 210.5
Lions I djwingsfan00 209.85
Playmakers AdrianKes 208.1
Yosemite Sam Bradford Yosemite 207
I'M CASTOR TROY jthuman 206.85
Sick Not Twisted MATTGRU 206.7
NoMercy Ssllmm11 205.9
20/20 Myrex Vision mrchampionwalker 205.75
Facts Adeseye 205.75
NC0904 newwave 205.6
plumbob1 plumbob 205.5
Smokin' Joes joevangogh 205.2
Huggers Tree Huggers 205.1
BARNEY FIFE JohnAndx 205.1
GUINNESS MAN 2 MyronK 204.7
Mr. Wilhelm (SLAD-F7) poker304 204.45
I Love Me Some Me 16 n1co78 204.3
Lucky Mullets darco20 203.9
Geckos Just Bert 203.8
Red Zone AJ Jones 3 BiggaFish 203.35
Hump a Moose TNTS 203.2
2020 LLL Rocky 203.1
Rallycap1 NickC1 203
Triple H Building Empires DH22 202.9
Fantasy Vultures dank9 202.8
Diamond Miners Diamond Miners 202.7
Big Eyed Buddha JonasOli 202.6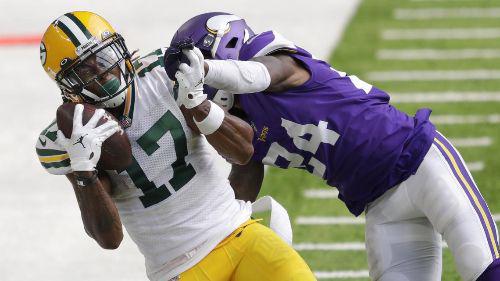 Hook'em--owned by Lou Ditta--is ahead of the other 2,519 teams in the 2020 FFPC Main Event after one week of play. Thanks to huge performances by Davante Adams (41.6), Calvin Ridley (33.9), Dallas Goedert (28.1), Raheem Mostert (25.1) and JuJu Smith-Schuster (24.9), Ditta got out ahead of the second-place Late nightz owned by Zach Toyo by a mere point-and-a-half.

Marc Davidson's Montezuma s Revenge placed in a tie for third after the opening week of games with a 210.7 score along with Fat Frankie Inc, managed by John Pierce. Rounding out the top five is Albert Chapman's Alternative Stats with an even 210.
For a look at the top 20 teams in the Main Event, check out the list below:
Hook'em Lou D 214.2
Late nightz strider 212.7
Montezuma s Revenge dson4224 210.7
Fat Frankie Inc Main2 johnpierce80 210.7
Alternative Stats Just Bert 210
FantasyProBallers dicemoney 209.8
Montezuma's Revenge XX dson4224 207.8
The Hefs AdamLaz 205.75
CANADIAN BEAVERS JXXX 205.2
Jinjer petecapra 203.05
Kenco12 ChrisKen 202.4
SingingStar jpres429 202
BOURBON N COKE beechman 201
Basket Case gedelman 199.75
Aces in the Hole Bob Reilley 199.7
APMain Innlarry 199.5
Wales TimLyn 199.35
Groove Back3 SanjeevWad 198.95
Xadam Xadam 198
dkappes dkappes 197.5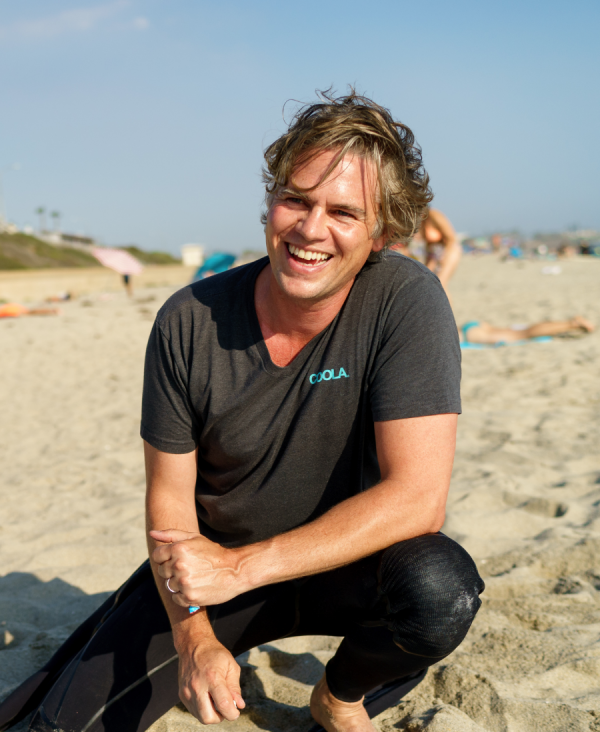 On the latest Rotoviz Radio's The High-Stakes Lowdown podcast, I speak with Chris Birchby who owns the third-place team in the 2020 Footballguys Players Championship after one week of action. In this episode, we discuss how he tackles in-season management of numerous teams, what 's for real and what's not for real heading into Week 2 and much more.
You can check out a new episode of The High-Stakes Lowdown every Thursday morning during the NFL season on Rotoviz.com and Apple Podcasts. I'd also encourage you to check out all of the other great podcasts that Rotoviz Radio has to offer, too.

Then on Friday, yours truly and David A. Gerczak return live for the HSFF Hour where we discuss the week that was in the Fantasy Football Players Championship (FFPC) Main Event and Footballguys Players Championship. As always, we also answer your calls, tweets, emails and more all on The High Stakes Fantasy Football Hour!

The High Stakes Fantasy Football Hour normally airs Friday nights at 10/9c, and the next episode can be heard here. You can hang out with the high stakes players in the show's chat room if you want to listen live. You can also access full on-demand streaming available for listening anytime via a variety of apps including the HSFF Hour website, Apple Podcasts, Spotify, Google Podcasts, Amazon Alexa, Stitcher Radio, TuneIn Radio, Spreaker, Podchaser, Audioburst, Breaker, Castbox, Overcast, PodBean, Pocket Casts, Radio Public, Podcast Addict and Anchor on your iPhone or Android device as well.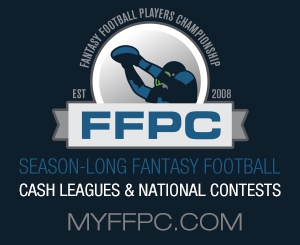 In case you have any questions or want to check something at a moment's notice, I am including this section of the email every week. While you are enjoying the 2020 season, consider this your guide to all things FFPC:
Sincerely,
Eric Balkman
The Fantasy Football Players Championship
www.myFFPC.com