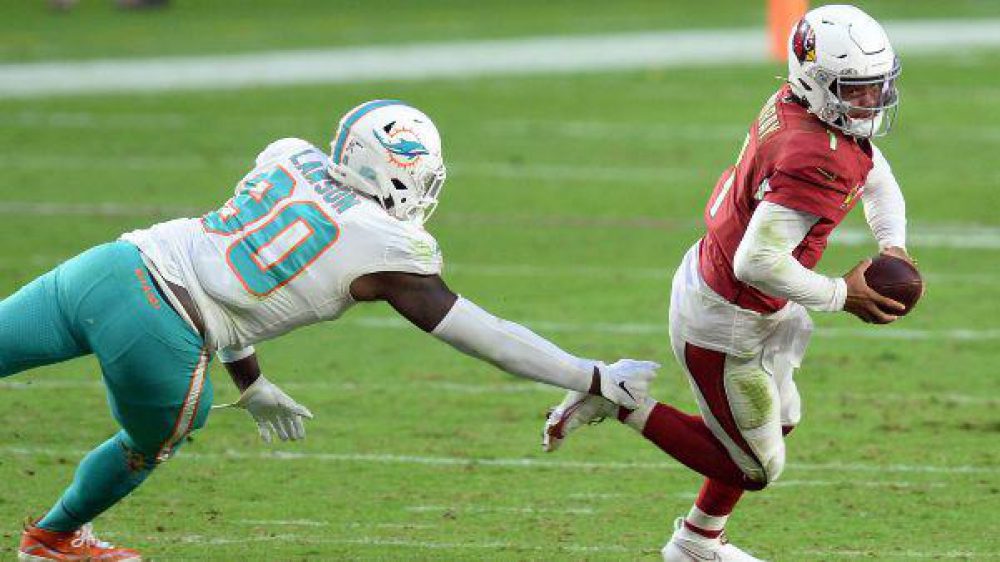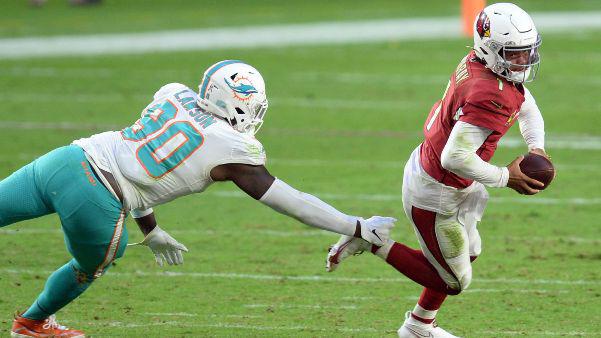 After a hard, prolonged battle to get to number one in the 2020 FFPC Main Event, Henry Muto's Cobras did not surrender the top spot after nine weeks of action. His squad tallied 156.05 points this past week, led by Kyler Murray's 42.75 and Tyreek Hill's 33.1. The Minnesota Football Team, run by John Tenley, ascended two spots to second, nearly in a dead heat with Muto for the top spot.

Country Gramma--managed by Darren Hill--slipped one spot to third, but still 12.45 points ahead of Mike Manchester's Do It That Way, which sits in fourth. Rounding out the Week 9 top-five squads is EmporioAmato Daniel Amato is just under 50 points off the overall lead. For a look at the top-20 teams in the FFPC Main Event, here's the list:
Cobras HenryMuto 1556.8
Minnesota Football Team JohnTen 1555.2
Country Gramma ChiefD 1536.4
Do It That Way Userrabble 1523.95
EmporioAmato EmporioAmato 1506.85
Yosemite ABQ Yosemite 1496.95
Team Money MayerIsDead2Me 1494.5
Esquires(2) bo berman 1492.05
The Diesel Hugs 1488
2020...Hold my Beer scotthoy 1486.05
RunHotSports RunHotSports 1481.85
MoreCowbellME4 DCFree 1481.6
Romosexuals 1 Ski & Barn Dawg 1479.3
MadKats 5 Amadani 1478.65
Apocalypse Now @__Rainmaker 1474.55
Feeling Dangerous dcupps2 1473.7
PowerSpy jacosta2024 1464
Riversiders RobertSep 1463.65
Double Agent JohnTen 1462.2
Steam Train Dream Train RockMachine 1460.55
It was going to take something special to knock Chris Ondrus' and Allen Martirossian's Sal's Spaghetti Revolution out of the lead in the 2020 Footballguys Players Championship, and doubledown did just that. Josh Falcone's squad put up a 218.35 Week 9 score to vault up 17 spots to first place. Led by Josh Allen (40.15), Dalvin Cook (39.2), Jerry Jeudy (25.5), Keenan Allen (25.3), Stefon Diggs (20.8), Falcone now holds a 8.65-point lead over James Foster, who resides in second place heading to Week 10.

Andrew Geller's Da Gildz Won Time!! moved up one spot to third place while Michael Jenckes saw his team move up nine spots to fourth. Ondrus and Martirossian still reside in the top five, fewer than 15 points off the pace. For a look at the top 40 teams in the competition, check out the post below:
doubledown joshfalcone 1572.55
#6 seattletothebigbowl 1563.9
Da Gildz Won Time!! 14 Uncle Leo 1559.3
3503 jenckes.m@aol.com 1558.1
Sal's Spaghetti Revolution condrus87 1557.8
Zak FGPC #9 Zak L 1555.9
Triple H Team Of Genius DH22 1547.6
Inflatables RockMachine 1537.45
Let'sFightingLove!! CHus 1536.4
See What Happens 7 A-Martin 1535.7
Danny Dimes LuckyLucas 1528.8
Hideous Hog CJH 1526.35
Gucci Desperados A-Martin 1525.05
wegonwinffpc26 skywalka2001 1522.35
BigDeal FPC BigDeal8 1522.1
Dr. Strange's Odds Waspguy 1518.85
Fairways & Greens FPC XXV halliam1114 1515.75
Ryan rcgyorkos 1514.25
NTFreight NateTheFreight 1508.15
Free Free MayerIsDead2Me 1508.05
Trojans69 Trojans69 1508
falsehope falsehope 1506.3
The Center 14 TheCenter 1505.7
FPC2 RV16! 1503.9
Weiner's Winners mdw232 1503.85
KGZ04 Kg1584 1503.7
Primetime Primetime 1501.7
Playmakers AdrianKes 1501.1
Deep Threat Jagator 1500.7
Spacex Machina Waspguy 1500.25
LuckyStrike ScottLeise 1498.9
Gucci Bandana 8 A-Martin 1498
Da Gildz Won Time!! 13 Uncle Leo 1496.8
Da Gildz Won Time!! 18 Uncle Leo 1496.05
Fairways & Greens FPC XXIII halliam1114 1494.85
Jad05 jad01 1494.85
Young Lions 3 justiceberry 1494.7
Jump Around zzahl 1493.5
No Limit Squad 2020 Folesgold808 1491.2
Arge Boys 2 mack3288 1490.45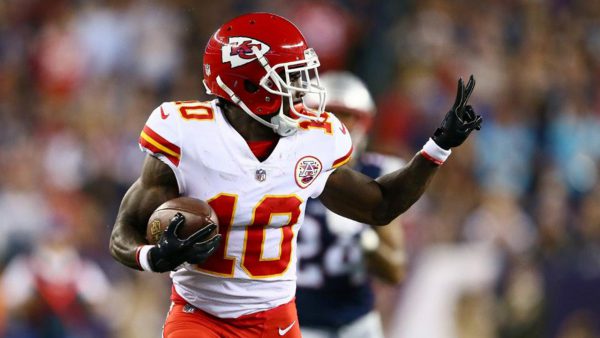 Tyreek Hill and the rest of the Chiefs chuck us the deuce this week, as do the Cowboys, Falcons and Jets (if that matters 😉). You'll be able to get replacements for them either from your bench or in the waiver wire runs tonight and Sunday morning.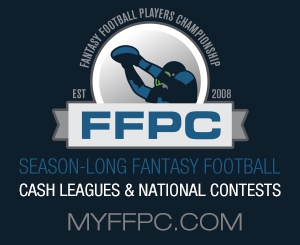 Quarterbacks, running backs, wide receivers and tight ends that are cut starting from Week 10, Week 11 and Week 12 free agent bidding processes will be REMOVED from the free agent pool and may not be re-acquired by any team for the remainder of the season. Dropped defenses and kickers will still be available for acquisition. This is done to minimize the possibility of potential collusion.

And as a reminder, even if injuries or other issues derailed your 2020 season, make sure you are still setting your lineups! Please don't anger the fantasy gods, and keep karma on your side for 2021 by being competitive this weekend for the rest of the season, players!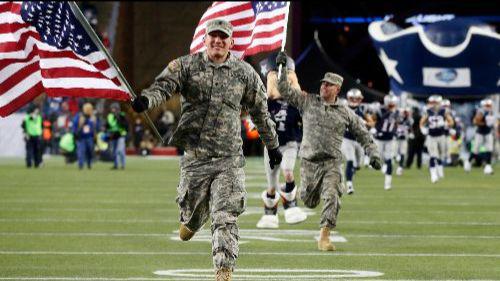 On behalf of Dave, Alex, Chris, Mike and all of us at the FFPC, I wanted to send a huge thank you to all of you veterans. No matter if you're in active duty or retired from the service, we really appreciate everything you do and have done for our country so that we can enjoy fantasy football and our lives in general.

I also encourage all of you to take a few minutes out of your day today to shake a vet's hand and tell him or her how thankful you are for all the sacrifices they've made for us and for our country. Thanks again!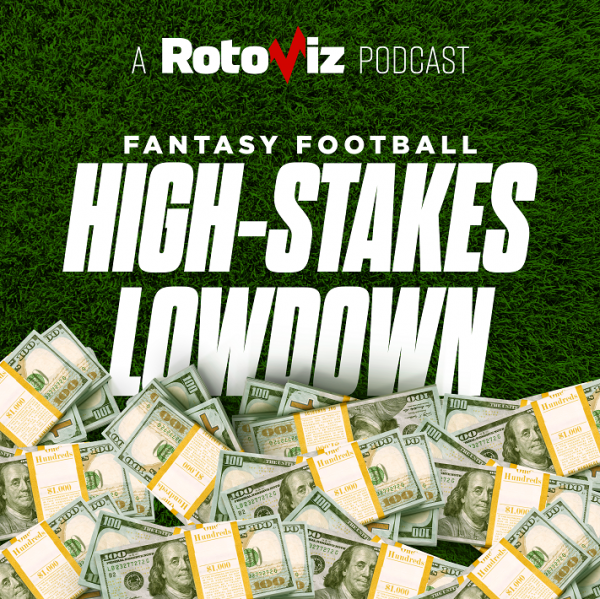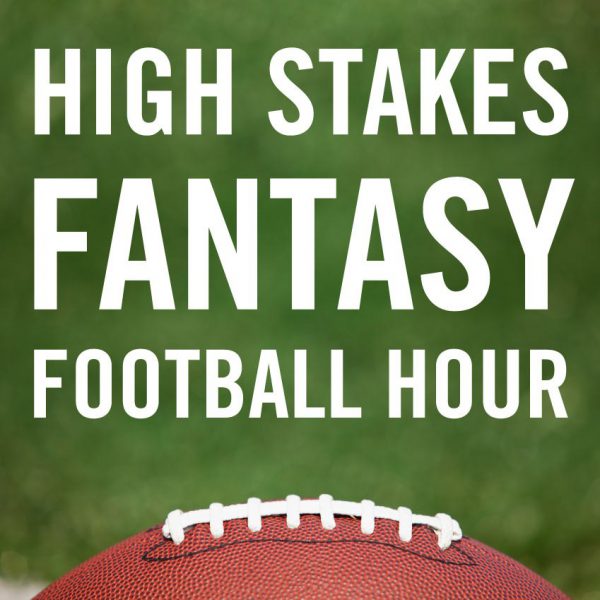 On the latest Rotoviz Radio's The High-Stakes Lowdown podcast, I speak with the 2017 FPC sixth-place overall finisher Clay Corcoran. In this episode, we discuss the rise of J.D. McKissic, whether we should have seen the Christian McCaffreey injuries coming and much more.
You can check out a new episode of The High-Stakes Lowdown every Thursday during the NFL season on Rotoviz.com or wherever you get your podcasts. I'd also encourage you to check out all of the other great podcasts that Rotoviz Radio has to offer, too.

Then on Friday, yours truly and Ferrell Elliott talk to John Tenley, an owner of four top-100 teams in the 2020 Fantasy Football Players Championship (FFPC) Main Event, including second-place overall. We'll talk about the tough start/sits you're facing in the 2020 Footballguys Players Championship, his treatment of back-up running backs in drafts, La'Michal Perine's ceiling in 2020 and more. As always, we also answer your calls, tweets, emails and more all on The High Stakes Fantasy Football Hour!

The High Stakes Fantasy Football Hour normally airs Friday nights at 10/9c, and the next episode can be heard here. You can hang out with the high stakes players in the show's chat room if you want to listen live. You can also access full on-demand streaming available for listening anytime via a variety of apps including the HSFF Hour website, Apple Podcasts, Spotify, Google Podcasts, Amazon Alexa, Stitcher Radio, TuneIn Radio, Spreaker, Podchaser, Audioburst, Breaker, Castbox, Overcast, PodBean, Pocket Casts, Radio Public, Podcast Addict and Anchor on your iPhone or Android device as well.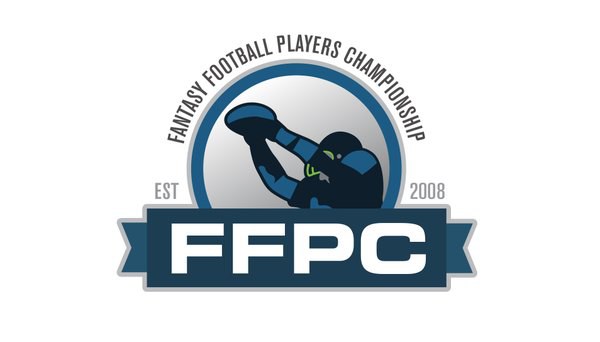 In case you have any questions or want to check something at a moment's notice, I am including this section of the email every week. While you are enjoying the 2020 season, consider this your guide to all things FFPC: