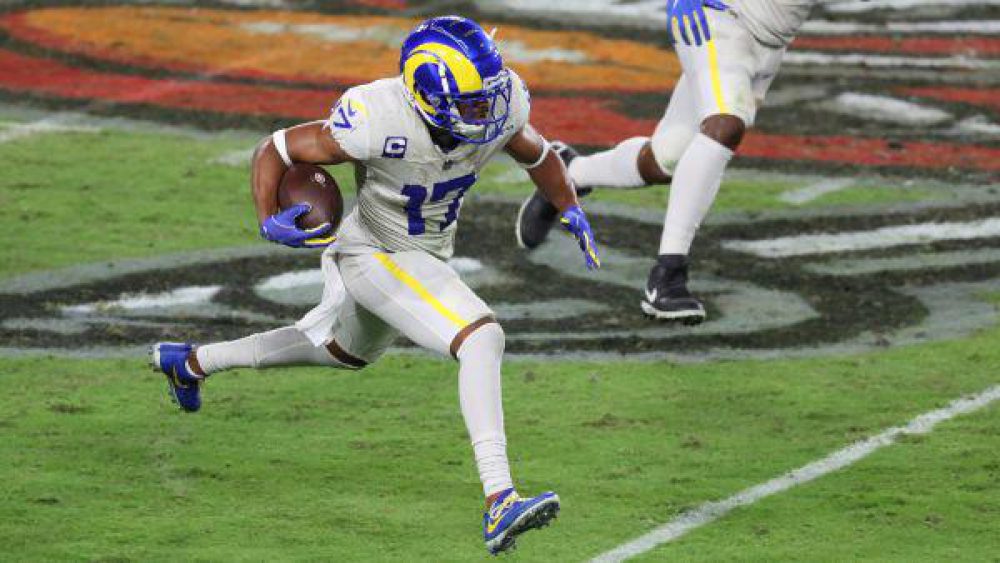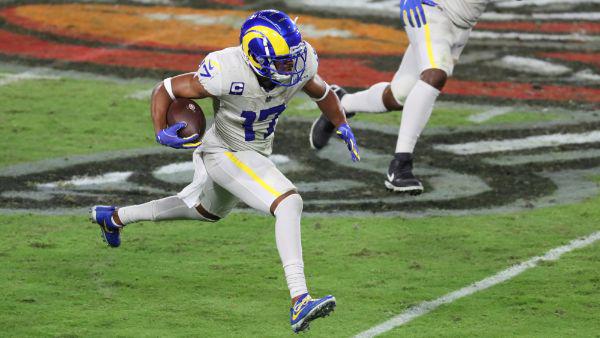 The Cobras--owned by Henry Muto--finished their steamrolling of the second half of the 2020 FFPC Main Event by cashing $2,500 for being the regular season overall leader board points leader. His squad put up a 187.15, thanks in part to Robert Woods (30.6), Tyreek Hill (27), Mark Andrews (23.1), Kyler Murray (22.95), and Melvin Gordon (20.4). Muto ended up beating out second-place John Tenley's Minnesota Football Team by 36.55 points. Tenley took home $2,000 for his efforts.

Holding at third place in the regular season was Mike Manchester's Do It That Way, edging out fourth place EmporioAmato, run by Daniel Amato. Completing the top five was Bo Berman's Esquires entry and winning $750.

For a look at the top 20 teams in the Main Event, check out the list below, along with their regular season winnings:
Cobras HenryMuto 1895.3 $2,500
Minnesota Football Team JohnTen 1858.75 $2,000
Do It That Way Userrabble 1815.65 $1,500
EmporioAmato EmporioAmato 1810.8 $1,000
Esquires(2) bo berman 1792.55 $750
Team Money MayerIsDead2Me 1792.45 $500
Kenco12 ChrisKen 1780.9 $500
Feeling Dangerous dcupps2 1776.05 $500
PowerSpy jacosta2024 1774.55 $500
Bill Murray's Band of Misfits 4for4John 1770.15 $500
RunHotSports RunHotSports 1769.8
cbrown74 ChadBro 1768.8
Romosexuals 1 Ski & Barn Dawg 1767.15
2020...Hold my Beer scotthoy 1765.55
Mojo Markowat 1763
StuWhitStaKisha JoeStux 1762.7
Country Gramma ChiefD 1761.55
MoreCowbellME4 Frank LaPrade 1756.6
Yosemite ABQ Yosemite 1754.65
Manang Bambi Harry 1752.25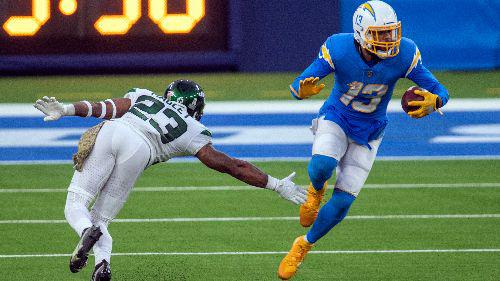 Zak Lakhani knew it would take a big effort in Week 11 to cash that $3,000 regular season points title in the 2020 Footballguys Players Championship, but that's exactly what he got as he saw his squad tally a monstrous 209.55 score. Led by Keenan Allen's 36.5, Adam Thielen's 32.3, Travis Kelce's 30.9, Russell Wilson's 22.05 and Tyler Locket's 21.7, Lakhani beat out second-place Chris Birchby's Inflatables entry by a mere 3.1 points.

Josh Falcone saw his doubledown team slip to third place this week with Hudson Reeve's Dr. Strange's Odds unit also falling to fourth. Cashing $750 for fifth place were Chris Ondrus and Allen Martirossian's Sal's Spaghetti Revolution to close out the regular season.

Here is the list of the top-40 teams in the FPC heading into Week 12 with their regular season winnings attached:
Zak FGPC #9 Zak L 1866.65 $3,000
Inflatables RockMachine 1863.55 $2,000
doubledown joshfalcone 1858.7 $1,500
Dr. Strange's Odds Waspguy 1852.55 $1,000
Sal's Spaghetti Revolution condrus87 1851.7 $750
See What Happens 7 A-Martin 1849 $500
Triple H Team Of Genius DH22 1843.4 $500
Jump Around zzahl 1826 $500
Da Gildz Won Time!! 14 Uncle Leo 1821.85 $500
FPC2 RV16! 1818.85 $500
NTFreight NateTheFreight 1818.4
wegonwinffpc26 skywalka2001 1814.9
Meatpies FBG7 JasonSZ 1814.45
Danny Dimes LuckyLucas 1811.25
Let'sFightingLove!! CHus 1806.45
falsehope falsehope 1805.1
3503 jenckes.m@aol.com 1804.05
Gucci Desperados A-Martin 1800.9
Free Free MayerIsDead2Me 1799.6
KGZ04 Kg1584 1798.55
Royal Linkers RickRam 1796.65
Triple H Raise Your Game DH22 1795.05
Da Gildz Won Time!! 18 Uncle Leo 1794.1
Hideous Hog CJH 1793.05
Ryan rcgyorkos 1792.65
LuckyStrike ScottLeise 1792.1
PTSpat PTspat 1791.8
Deadly Little Miho sghammer17 1791.35
Rambling Runts 616 jrl2002 1791.3
Trojans69 Trojans69 1790.9
The Center 14 TheCenter 1788.4
wegonwinffpc68 skywalka2001 1788.3
Rallycap6 NickC1 1788.2
Impaired Physicians michaelthompsonmd@hotmail.com 1787.7
BigDeal FPC BigDeal8 1787.35
Roadrunners Yosemite 1786.9
Thielen is the Roof petricje 1786.45
Gucci Desperados 3 A-Martin 1783.7
Weiner's Winners mdw232 1783.35
Spacex Machina Waspguy 1783.05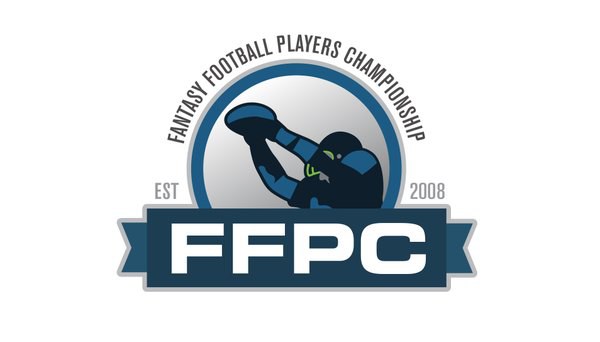 Congratulations to you if you qualified for your league playoffs!
Please remember that stats are not final until Friday, and the NFL may issue changes as they do weekly.
If this should occur, stat changes may impact head-to-head results and playoff seeds which will then be adjusted retroactively, even though Week 12 games will begin Thursday. We encourage everyone to set their lineups for Week 12, especially if you have been involved in a close head-to-head game or missed the playoffs by the slimmest of margins.
The four (4) qualifying league playoff teams will be able to continue free agency on Wednesday and Sunday in Week 12 & 13. All other teams no longer have access to free agency.
Any team which did not qualify for either the Championship Round or the Consolation Round will compete in the Toilet Bowl. The Toilet Bowl will run during NFL Weeks 12 through Weeks 16. Each team will start the Toilet Bowl with a zero score. Toilet Bowl winner(s) will be determined based on each team's total points scored during Weeks 12 through Weeks 16.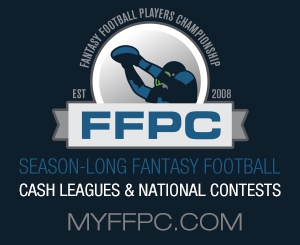 As a reminder, all FFPC dynasty and satellite teams, as well as all league playoff teams in the Main Event and Footballguys Players Championship can submit waivers for processing both Wednesday night and Sunday morning this week.

All regular season cash prizes will be deposited into your player profile accounts this weekend after the Week 11 stats become final. Withdrawals will become available upon completion of the league playoffs after Week 13.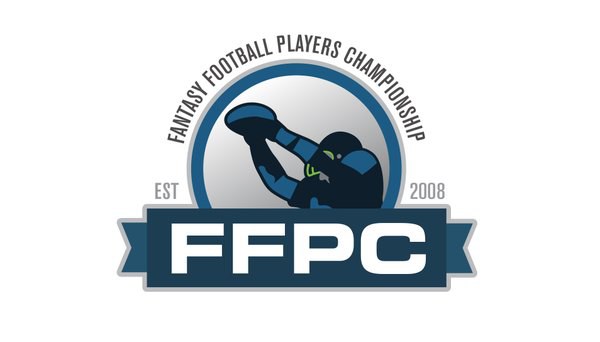 In case you have any questions or want to check something at a moment's notice, I am including this section of the email every week. While you are enjoying the 2020 season, consider this your guide to all things FFPC: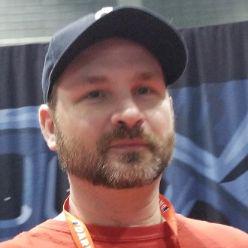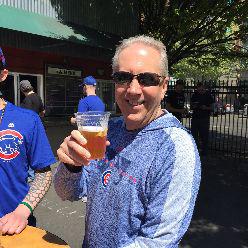 On the latest Rotoviz Radio's The High-Stakes Lowdown podcast, I speak with Chris Vincent, a longtime high stakes player who has put numerous teams in the league playoffs in both the 2020 Fantasy Football Players Championship (FFPC) Main Event and 2020 Footballguys Players Championship this year. In this episode, we discuss Chase Claypool's ascending dynasty value, making sense of the Colts' backfield, managing playoff rosters and much more.

You can check out a new episode of The High-Stakes Lowdown every Thursday during the NFL season on Rotoviz.com or wherever you get your podcasts. I'd also encourage you to check out all of the other great podcasts that Rotoviz Radio has to offer, too.

Then on Friday, yours truly and Ferrell Elliott talk to Scott Hoyt, the 14th place team in the FFPC Main Event to talk about how high stakes fantasy football has changed since he cashed a six-figure grand prize more than a decade ago, who to start and who to sit in Week 12 and more. As always, we also answer your calls, tweets, emails and more all on The High Stakes Fantasy Football Hour!

The High Stakes Fantasy Football Hour normally airs Friday nights at 10/9c, and the next episode can be heard here. You can hang out with the high stakes players in the show's chat room if you want to listen live. You can also access full on-demand streaming available for listening anytime via a variety of apps including the HSFF Hour website, Apple Podcasts, Spotify, Google Podcasts, Amazon Alexa, Stitcher Radio, TuneIn Radio, Spreaker, Podchaser, Audioburst, Breaker, Castbox, Overcast, PodBean, Pocket Casts, Radio Public, Podcast Addict and Anchor on your iPhone or Android device as well.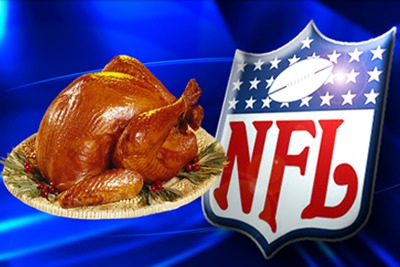 On behalf of Alex, Dave, Chris and Mike, I want to wish you each of you a relaxing and happy Thanksgiving with good food and great football. Being able to offer the FFPC is a huge, huge privilege in running these leagues every year, and we could not be more thankful for your support of them. We will never be able to say it to you enough, but thank you so much to each and every one of you, players!

Remember to get those lineups in early tomorrow with football kicking off at 12:30 ET Thursday afternoon for turkey day!


Good luck in your bids tonight and in your leagues playoffs, players, and I'll see you in the chat room Friday night with Ferrell Elliott and Scott Hoyt!


Sincerely,

Eric Balkman
The Fantasy Football Players Championship
www.myFFPC.com