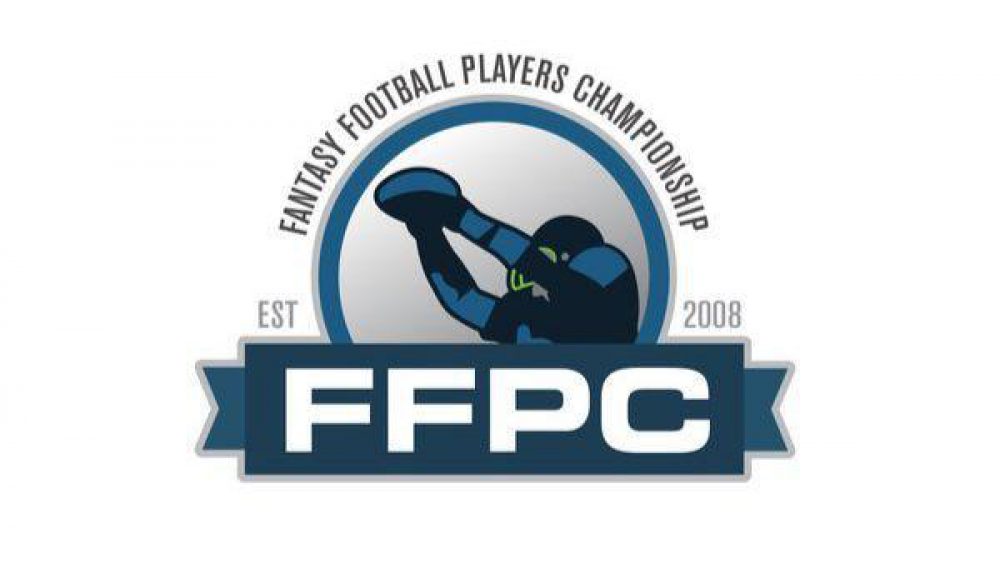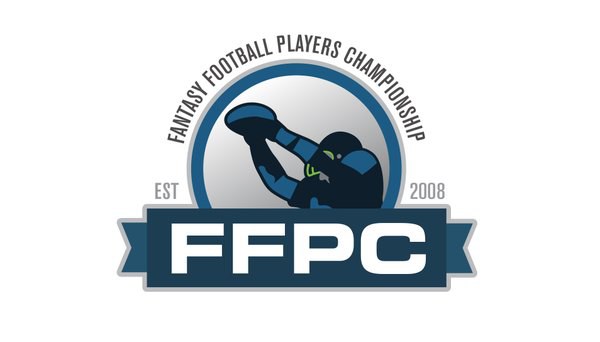 Today we wanted to make a formal announcement for ALL leagues with Free Agency Acquisition Budgets (FAAB):

Starting this week, Friday's FAAB is being moved to a Sunday 10 a.m. ET deadline for the rest of the 2020 season.

We did this to mitigate any late-breaking COVID news, which may come on Saturdays or early Sunday mornings, and give FFPC owners a chance to make roster adjustments via free agency. Bids will be locked on Sunday 10 a.m. ET and should take approximately 15 minutes to process.

The Wednesday and Sunday FAAB will continue to be the only way to acquire free agents in FFPC leagues. Free agents dropped on Wednesdays and those who play in Thursday games will continue to be locked and unavailable for pickup on Sunday.

Also, players, remember that all FFPC Main Event, Footballguys Players Championship, Classic, Victory Point, Dynasty and other managed leagues have waivers tonight, Wednesday, September 30th at 10 p.m. ET.
IMPORTANT: You can only get one player per bid group. Once you get a player in that group, all other bids are voided. If you want to get multiple players, you will need multiple bid groups and multiple players to drop.
If you have multiple teams, please handle bidding with a single team in a single browser for now.
Every team has $1,000 bidding dollars to spend. This needs to last for the entire season.
There are no $0 bids, so please bid $1 or more.
To place bids:
From the league home page, click on TEAM. You will see the Bid Groups section on your Set Lineup page.
You can click on the 'Create Bid Group' button on the Set Lineup page to create a new group. From there you simply need to 1) add the player(s) to the group, 2) specify the bid amount for each player, 3) select the players to drop and 4) click Save.
Bid groups can be copied and then edited as a new group.
Bid amounts can be edited quickly and easily.
Players are default sorted by 2019 stats and can be sorted by position.
Don't forget to include a player to drop in every bidding group.
Find a Free Agent Feature on MyTeams Page
If you are looking for a certain free agent, you can use the player search feature on the MyTeams page and it will tell you if he is rostered or not and who owns him. This is helpful for owners that have multiple teams and are looking for a priority free agent.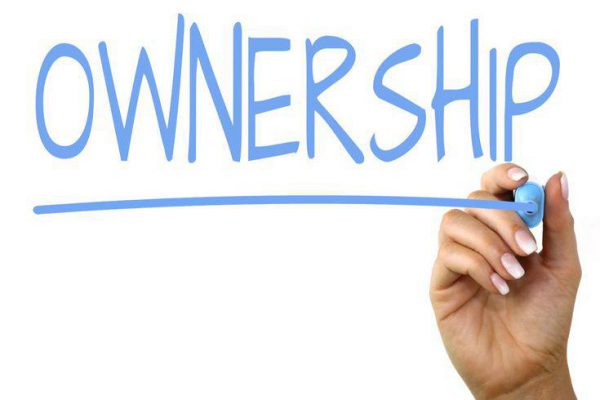 Curious as to see how invested (or un-invested) you are in any player this year on your FFPC rosters? You can find out the exact percentages now on your MyTeams page. Simply click on the "Ownership %" box, and you'll get your full list of players. In fact, in addition to sorting by position, you can also search by format, entry fee or individual player. Just log into your account and click on the link here to get to your MyTeams page to check out the new feature.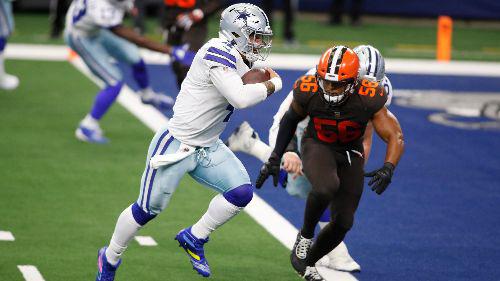 Brian Pakulla's Huskies once again regained the top spot in the 2020 FFPC Main Event at the conclusion of Week 4. Despite taking a zero from Calvin Ridley on Monday night, Dak Prescott's 45.3, Mike Evans' 25.2, Jones and Kamara were enough to put together a 157.95 weekend score. Paakulla now leads PowerSpy, run by Juan Acosta, by a mere 0.8 points with Evan Silva's third-place STLCREW a little more than four points from the lead.

For the second straight week, John Laskowski remained in fourth place with last week's leader Noah Ruddell seeing his Against the Machine team slip to fifth place. For a look at the top 20 teams in the Main Event, check out the list below:
The Huskies BrianPak 764.95
PowerSpy jacosta2024 764.15
STLCREW1 STL CREW 760.7
Romosexuals 1 JohnLas 751.2
Against the Machine Arkangel 751.1
Pop-Up Peekaboo RockMachine 750.85
RunHotSports RunHotSports 748.35
BGB 2 BGB12 740.5
Country Gramma ChiefD 738.45
Schlep Patrol paradox 735.3
Powerball ABQ Yosemite 734.5
USING THE FAMILIES 2020 VACATION MONEY MALLONS InVADERS 734.4
Redzone Too CraigMag 727.9
Mikie Likes It 2 JohnLas 724.1
Beckett RBeckett12 724.1
MadKats 5 Amadani 721.4
Vince Papale Ajsports 715.5
Montezuma's Revenge XVX dson4224 715.1
Muzio wmuzio 713.85
Spartan Dawgs Norm09 713.15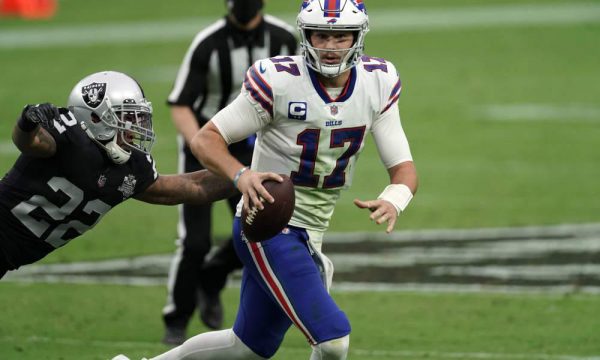 Ryan Gyorkos moved up one spot into first place in the 2020 Footballguys Players Championship this past weekend. He tallied 156.65 points, thanks to Josh Allen (28.3), Aaron Jones (22.10), Terry McLaurin (21.8) and Alvin Kamara (20.9), and he now holds a slim 2.55-point lead over second-place Derek Morton's BigDeal.

Big Ern McCracken, run by James Hoisington shot up to third place this week, just 0.8 points behind Morton. Placing fourth currently is Derek Magnusson with 2019 FPC overall champ Abib Agbetoba looking to repeat as his wegonwin entry rounds out this week's top five squads.
Here is the list of the top-40 teams in the FPC heading into Week 5:
Ryan rcgyorkos 786.45
BigDeal FPC BigDeal8 783.9
Big Ern McCracken Jimmercans 783.1
COVID COWBOY5 Magazuma 775.5
wegonwinffpc68 skywalka2001 771.8
Da Gildz Won Time!! 13 Uncle Leo 770.55
Sal's Spaghetti Revolution condrus87 767.15
KGZ04 Kg1584 765.65
dkappes dkappes 763.1
Besiktas asgskin 762.7
Danny Dimes LuckyLucas 760.75
Blue Balls Tito3033 760.3
Da Gildz Won Time!! 18 Uncle Leo 759.85
Trigger Warning #2 Hmetsfan11 759.8
fuhransahis fuhransahis 755.1
NC0904 newwave 754.8
GOAT Farm 24 4sup 754
Free Free MayerIsDead2Me 752.05
7th Floor Crew-Shit Cowboys trojangrant 750.9
805 Ballers (12) travscrub10 750.8
The Worst Choices knoway2xcape 748.8
GUINNESS MAN 2 MyronK 745.8
doubledown joshfalcone 745.2
VROSE IO FBG 6 @FFLINX 745.2
falsehope falsehope 744.05
Unleash the Beast BeastMode 742.7
Red Zone AJ Jones 5 BiggaFish 742.7
FPC2 RV16! 742.45
TheArthurLims charder30 742.1
Smokin' Guns joevangogh 741.4
GOATS JAZZ 741.1
Diamond Miners Diamond Miners 740.1
1ST ROUND GRADES joshnco9 739.1
Hurricane Shuffles I cgeeeeee 737.45
MR78 jblegget 737.35
BroskiDuder3 broskiduder 736.45
Rambling Runts 616 jrl2002 735.65
Philly Faithful fredpagi 735.5
Runner Runner NelsonS 734.8
ONLYDRAFTCOWBOYS rleita 734.5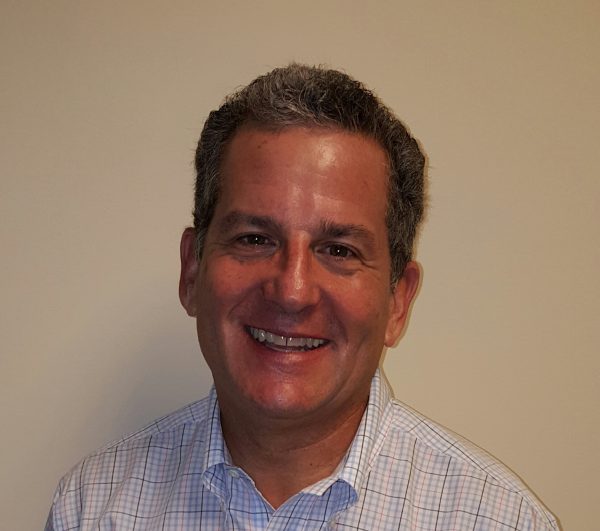 In the FFPC's 2020 Big Payback league, Ron Gaché's Raider Nation team is 4-0 and leading the league with 13 victory points. A mere two VPs behind him is Greg Kanter's @CrakRok whose 642.15 points lead the league in scoring. Raider Nation was led in scoring in Week 4 by Russell Wilson (25.5), Allen Robinson (23.1) and Mike Davis (22.1).

In the Big Payback league, each team ponied up a $5,000 entry fee with the champion pocketing a cool $25,000 first-place prize.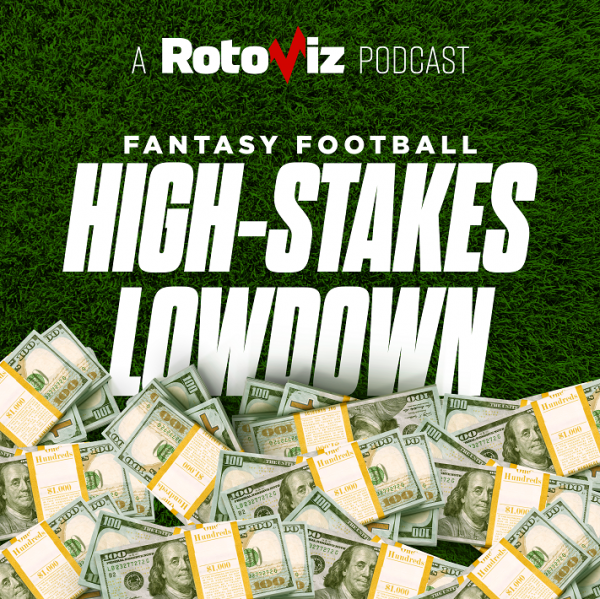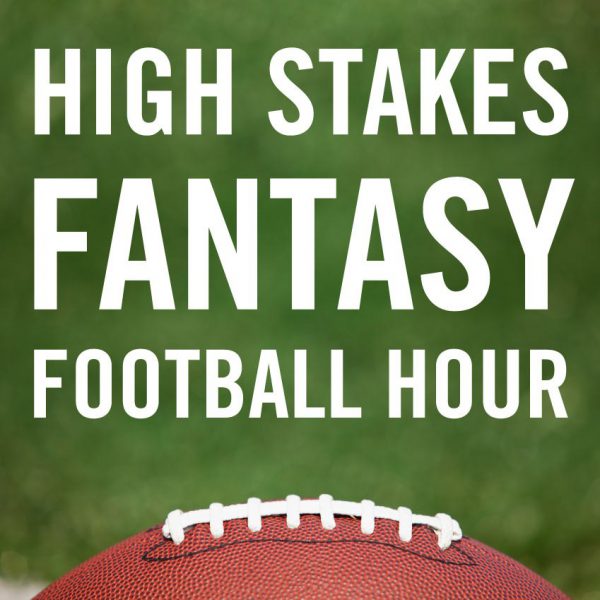 On the latest Rotoviz Radio's The High-Stakes Lowdown podcast, I speak with longtime $25,000 FFPC high stakes career winner Bob Reilley. In this episode, we discuss we discuss what backup running back he believes will be a 2020 league-winner, whether he believes Justin Jefferson is a top-30 wideout the rest of the way and much more.
You can check out a new episode of The High-Stakes Lowdown every Thursday morning during the NFL season on Rotoviz.com and Apple Podcasts. I'd also encourage you to check out all of the other great podcasts that Rotoviz Radio has to offer, too.

Then on Friday, yours truly and Ferrell Elliott talk to the Week 4 leader in the 2020 Footballguys Players Championship Ryan Gyorkos. Plus, we'll give you some advice on who to start and who to sit in the 2020 Fantasy Football Players Championship (FFPC) Main Event and much more. As always, we also answer your calls, tweets, emails and more all on The High Stakes Fantasy Football Hour!

The High Stakes Fantasy Football Hour normally airs Friday nights at 10/9c, and the next episode can be heard here. You can hang out with the high stakes players in the show's chat room if you want to listen live. You can also access full on-demand streaming available for listening anytime via a variety of apps including the HSFF Hour website, Apple Podcasts, Spotify, Google Podcasts, Amazon Alexa, Stitcher Radio, TuneIn Radio, Spreaker, Podchaser, Audioburst, Breaker, Castbox, Overcast, PodBean, Pocket Casts, Radio Public, Podcast Addict and Anchor on your iPhone or Android device as well.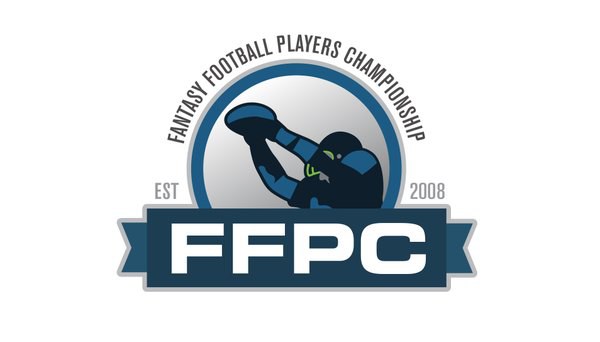 In case you have any questions or want to check something at a moment's notice, I am including this section of the email every week. While you are enjoying the 2020 season, consider this your guide to all things FFPC: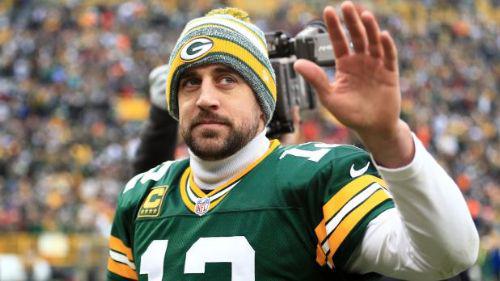 Sincerely,
Eric Balkman
The Fantasy Football Players Championship
www.myFFPC.com