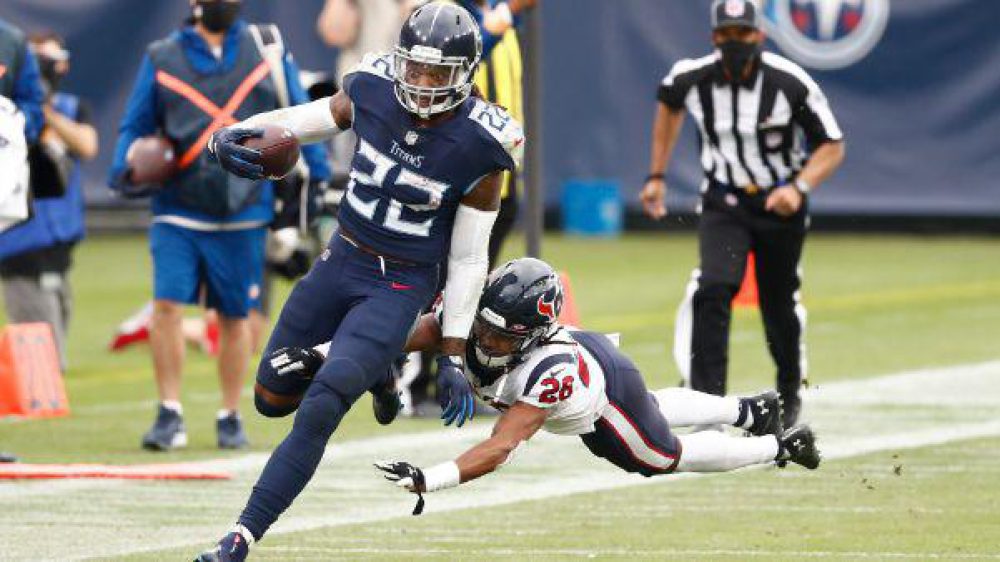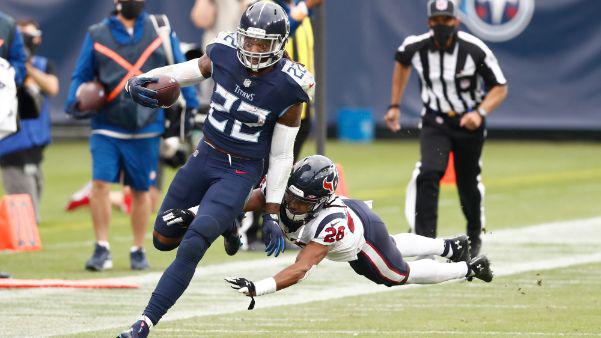 Look no further than Derrick Henry's 40.4, Justin Jefferson's 39.6 and Ryan Tannehill's 35.2 as to how Yosemite made its way into first place in the 2020 FFPC Main Event after six weeks of play. Even despite taking a zero from Mike Gesicki, Sky Eilers' squad now has a double digit-point lead on last week's leaders, John Laskowski and Barney Newkirk.

Ski and the Barn Dawg still hold a healthy 17.55-point lead over the third-place Cobras run by Henry Muto. Juan Acosta's PowerSpy fell one spot to fourth while the Pop-Up Peekaboo squad owned by Chris Birchby shot up four spots to fifth place. The top 20 teams on the Main Event leader board are listed below:
Yosemite ABQ Yosemite 1081.4
Romosexuals 1 Ski & Barn Dawg 1071.25
Cobras HenryMuto 1053.7
PowerSpy jacosta2024 1043.95
Pop-Up Peekaboo RockMachine 1043.55
Country Gramma ChiefD 1042.85
ATX Hustlers 2 ATX Hustlers 1032.65
Double Agent JohnTen 1032.35
RunHotSports RunHotSports 1030.3
MarvinGarden RockMachine 1027.55
Montezuma's Revenge XVX dson4224 1026.25
Against the Machine Arkangel 1025.75
Esquires(2) bo berman 1024.35
Minnesota Football Team JohnTen 1024.35
The Diesel Hugs 1022.35
EmporioAmato EmporioAmato 1018
No to drugs. Yes to Ruggs. Yosemite 1017.95
Nowornever2 francoven 1016.25
Feeling Dangerous dcupps2 1014.85
joker2305 BORDERLANDBOMBERS 1014.5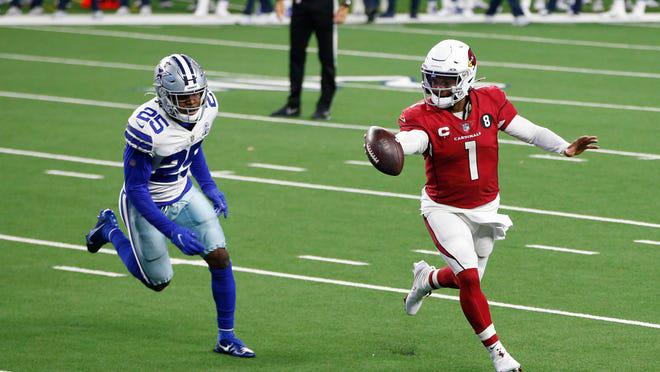 Another week in the 2020 Footballguys Players Championship, another brand new leader. This week, Christopher Ondrus' Sal's Spaghetti Revolution took a 15.3-point lead over Zak Lakhani. Leading the way for Ondrus was Kyler Murray (30.8), Christian Kirk (22.6) and Younghoe Koo (21).

Andrew Geller's Da Gildz Won Time!! shot up to third place heading into Week 7 with last week's leader--Adam Greenberg--seeing his Besiktas entry drop to fourth. The Minotians, run by Troy Gilseth and Kirk Roos, came from outside the top 40 teams to round out this week's top five in the FPC. Check out the top 40 teams in the competition going into Week 7 below:
Sal's Spaghetti Revolution condrus87 1078.35
Zak FGPC #9 Zak L 1063.05
Da Gildz Won Time!! 14 Uncle Leo 1056.75
Besiktas asgskin 1056.4
The Minotians Minotians - Troy Gilseth & Kirk Roos 1055.55
#6 seattletothebigbowl 1055.05
Let'sFightingLove!! CHus 1054.15
Ryan rcgyorkos 1053.7
805 Ballers (12) travscrub10 1051.8
NTFreight NateTheFreight 1050.4
Turner & Lang FBGPC 1 turner46 1050
wegonwinffpc68 skywalka2001 1048.15
KGZ04 Kg1584 1045.95
Runner Runner NelsonS 1045.9
FPC2 RV16! 1044.75
falsehope falsehope 1041.85
Big Ern McCracken Jimmercans 1041.65
Da Gildz Won Time!! 13 Uncle Leo 1041.35
3503 jenckes.m@aol.com 1037.75
GOATS JAZZ 1036.5
Da Gildz Won Time!! 22 Uncle Leo 1034.5
NC0904 newwave 1034.3
Triple H Team Of Genius DH22 1031.65
Rambling Runts 616 jrl2002 1030.25
Deep Threat Jagator 1028.55
Patriot Vincenzo 1027.7
Da Gildz Won Time!! 18 Uncle Leo 1027.3
GOAT Farm 19 4sup 1026.9
COVID COWBOY5 Magazuma 1026.25
Free Free MayerIsDead2Me 1025.7
GUINNESS MAN 2 MyronK 1024.55
Philly Faithful fredpagi 1023.65
Arbitrage #15 NateTheFreight 1023.45
Muleskinners Muleskinners 1022.75
Arge Boys 2 mack3288 1022.6
Danny Dimes LuckyLucas 1022.05
Junior The Tickler 1021.15
Weiner's Winners mdw232 1019.9
CeeDees Nuts FastLove 1019.4
Diamond Miners Diamond Miners 1019.35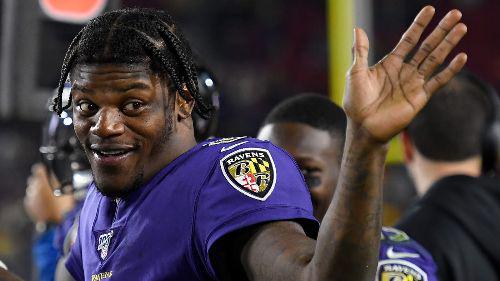 Lamar Jackson and the Ravens will bid us adieu for this weekend's festivities, along with all of the Colts, Dolphins and Vikings. You'll be able to get replacements for them either from your bench or in the waiver wire runs tonight and Sunday morning.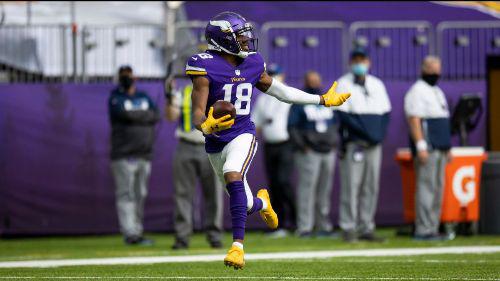 Over in another one of the unique FFPC formats, the Terminator Tournament, Jason Kaufman's Gametime squad tallied a 205.55 thanks to the likes of Henry, Jefferson, Deshaun Watson's 35.35, Rob Gronkowski's 21.3 and Amari Cooper's 20.9. He now leads the competition by 27.8 points over the second-place RunRaplhieRun team, managed by Benjamin Rosen.

Each owner in this 384-team tourney is forced to cut one player each week until Week 16 when they will be left with 10 players in their final starting lineup of the season. The overall winner will cash a $25,000 first-place prize within a $117,000 prize pool.
Here's a look at the top 10 Terminator teams going into Week 7:
Gametime Kylesucks 1177.25
RunRaplhieRun rosenbenjamin 1149.45
Bullseye III Redrambroncoskins 1145.05
Murder Inc. Magglio 1142.8
Crab Raffi 1135
Naked Boot Legs T2 NBLSF 1130.3
Silver Knights kickinbass 1111.35
Lucky-104 tommur 1108.2
Undisputed Era JCK17 1105.05
BULL Youlikethat 1105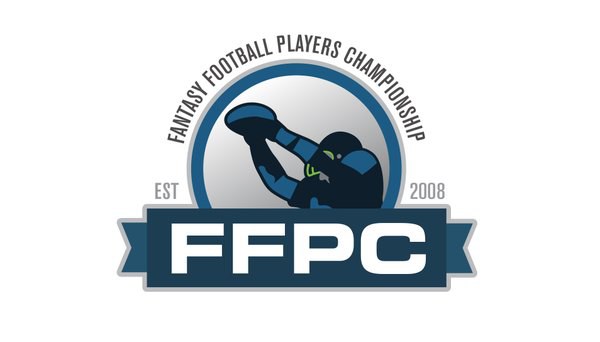 In case you have any questions or want to check something at a moment's notice, I am including this section of the email every week. While you are enjoying the 2020 season, consider this your guide to all things FFPC: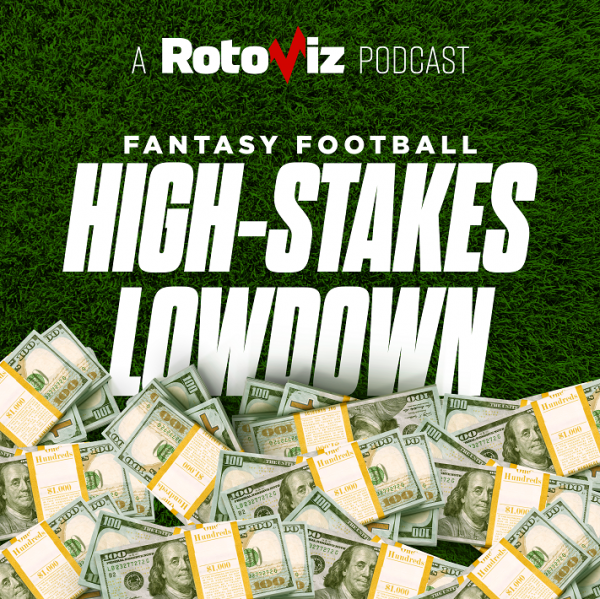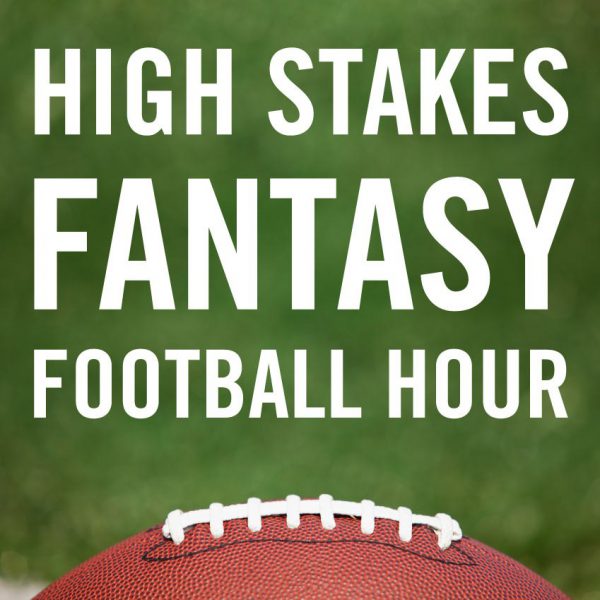 On the latest Rotoviz Radio's The High-Stakes Lowdown podcast, I speak with 2018 FFPC Terminator co-champ Jerry Hooton. In this episode, we break down Hooton and his nephew Phil's prospects of some of their Main Event teams off to fast starts, a mid-season recap of some best ball tips and tricks and much more.
You can check out a new episode of The High-Stakes Lowdown every Thursday during the NFL season on Rotoviz.com and Apple Podcasts. I'd also encourage you to check out all of the other great podcasts that Rotoviz Radio has to offer, too.

Then on Friday, yours truly and Ferrell Elliott talk to the second-place team owners in the 2020 Fantasy Football Players Championship (FFPC) Main Event John Laskowski and Barney Newkirk. Plus, we'll help you out with all of your tough start/sit decisions in the 2020 Footballguys Players Championship and much more. As always, we also answer your calls, tweets, emails and more all on The High Stakes Fantasy Football Hour!

The High Stakes Fantasy Football Hour normally airs Friday nights at 10/9c, and the next episode can be heard here. You can hang out with the high stakes players in the show's chat room if you want to listen live. You can also access full on-demand streaming available for listening anytime via a variety of apps including the HSFF Hour website, Apple Podcasts, Spotify, Google Podcasts, Amazon Alexa, Stitcher Radio, TuneIn Radio, Spreaker, Podchaser, Audioburst, Breaker, Castbox, Overcast, PodBean, Pocket Casts, Radio Public, Podcast Addict and Anchor on your iPhone or Android device as well.
Good luck in your bidding tonight and Sunday morning, players. I'll see you in the show chat room with Ferrell Elliott Friday night!


Sincerely,

Eric Balkman
The Fantasy Football Players Championship
www.myFFPC.com