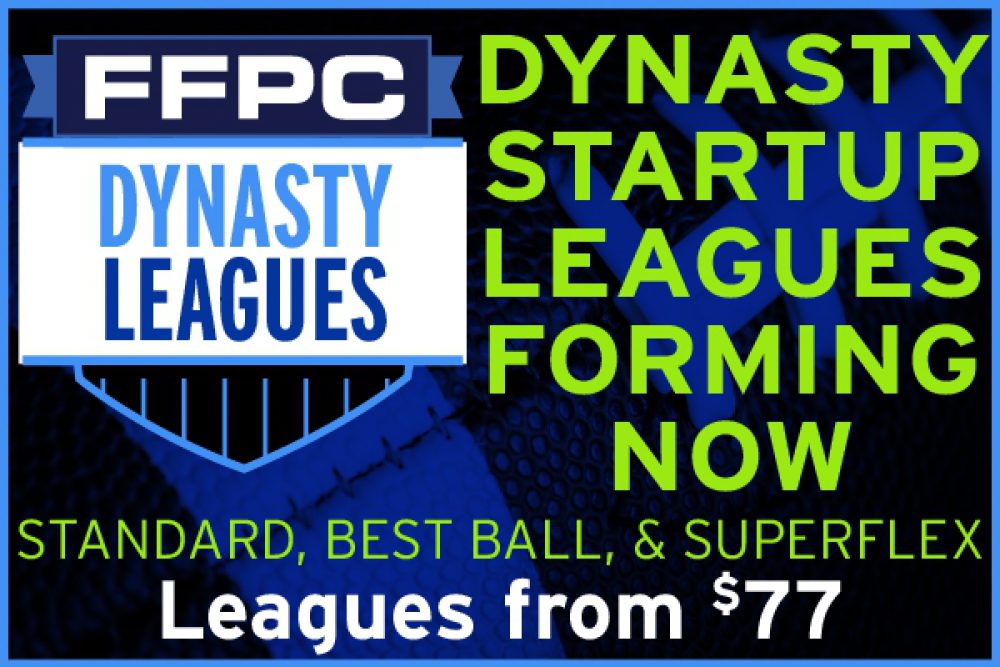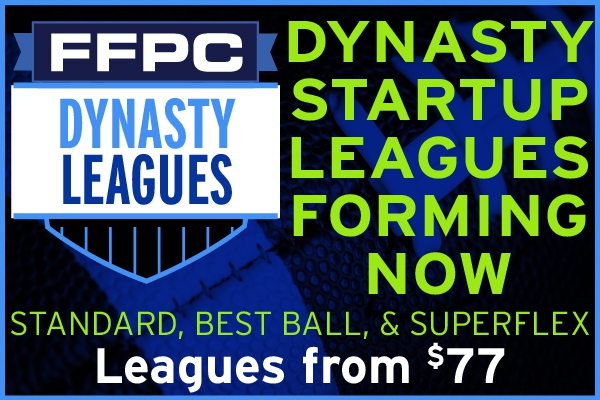 Our first 2021 dynasty start-ups of the season began last week, and if you want to grab a couple new leagues, they are here for the taking. You can register for them right here, so get in on the action, players!

And, if you're still looking at adopting some orphan dynasty teams this season, we still have a good selection of quality teams here. If you've been watching some of the teams, we've recently lowered the entry fees for some of the orphans, too. If you're looking for an example of the teams available, here is one below:

$1250 Dynasty League #11

DISCOUNTED TO $199

QB: K. Cousins (MIN), D. Carr (LV)

RB: C. Carson (SEA), M. Gaskin (MIA), M. Mack (IND), D. Harris (NE), M. Brown (LAR), T. Coleman (SF)

WR: M. Jones (DET), K. Coutee (HOU), D. Moore (CAR), D. Mooney (CHI), A. Green (CIN), J. Reagor (PHI), K. Hamler (DEN), Z. Pascal (IND), P. Campbell (IND), J. Brown (BUF)

TE: D. Sample (CIN), H. Bryant (CLE), A. Hooper (CLE)

PK: M. Gay (LAR)

DF: TB

PICKS: 1.03, 2.03, 3.03, 4.03, 6.03, 7.03

Simply click on the purchase button next to this team or the team you want to take over and start playing dynasty fantasy football at the FFPC today!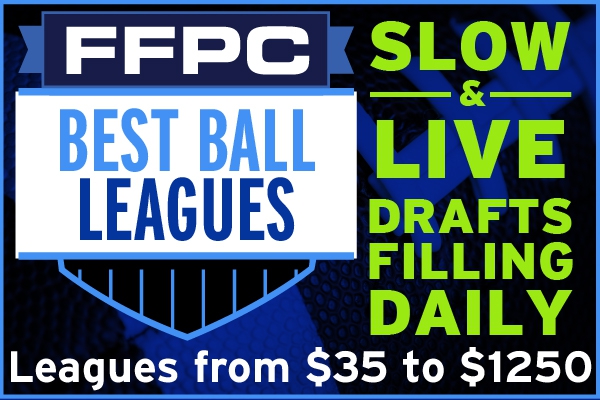 Dynasty fantasy football not your thing? Well, if you haven't jumped in the Best Ball party yet (especially the $5 Cinco de Best Ball), now's the time! Join in the fun now with Redraft Best Ball slow draft leagues at entry fees of $5, $35, $77 and $250 open for entry. And don't forget that the 2021 rookie class is included in the draft pool as well.

Slow drafts are filling and launching as soon as they are full (and we have live drafts scheduled each night,too), so you can be drafting in minutes. Drafts with two-hour and six-hour clocks are available. And be sure to download the FFPC iOS and Android apps for a more streamlined draft experience. The links are below:
Drafts are already well underway, so any of you that love Spring drafting can jump in now and draft an FFPC Best Ball team today!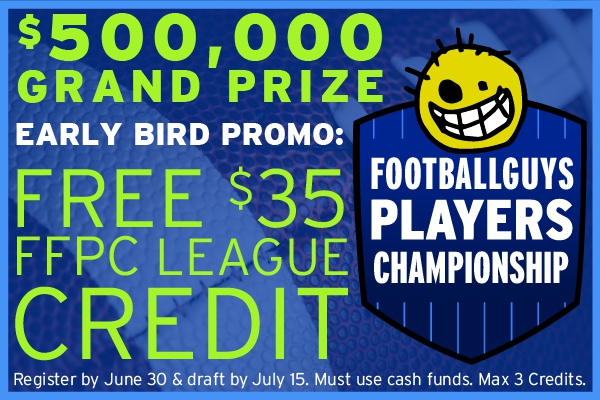 As a reminder, players, for the first time in the Footballguys Players Championship's history, we will be awarding two separate six-figure prizes. Take your shot at the most lucrative grand prize in Footballguys history today, as the winner of the 2021 Footballguys Players Championship will take home a record $500,000 for his or her efforts, and the runner-up will pocket a cool $100,000 as well. The 2021 Footballguys Players Championship is open for registration, players! Here are the details:
Drafts Begin May 2 and run through September 11
$3,700,000 prize pool
$500,000 grand prize
$100,000 runner-up prize
Contest will pay down to 850th place
EARLY BIRD DEAL FOR YOU: When you register by June 30th and draft by July 15th, you'll receive a free FFPC $35 team credit.
Click here for the full details on the 2021 Footballguys Players Championship Early Bird Promotion


Thanks for reading, players! And whether it's a dynasty orphan, a dynasty start-up or a best ball league (like the Cincos), there's no shortage of fantasy football drafting action for you at the FFPC!


Sincerely,

Eric Balkman
The Fantasy Football Players Championship
www.myFFPC.com