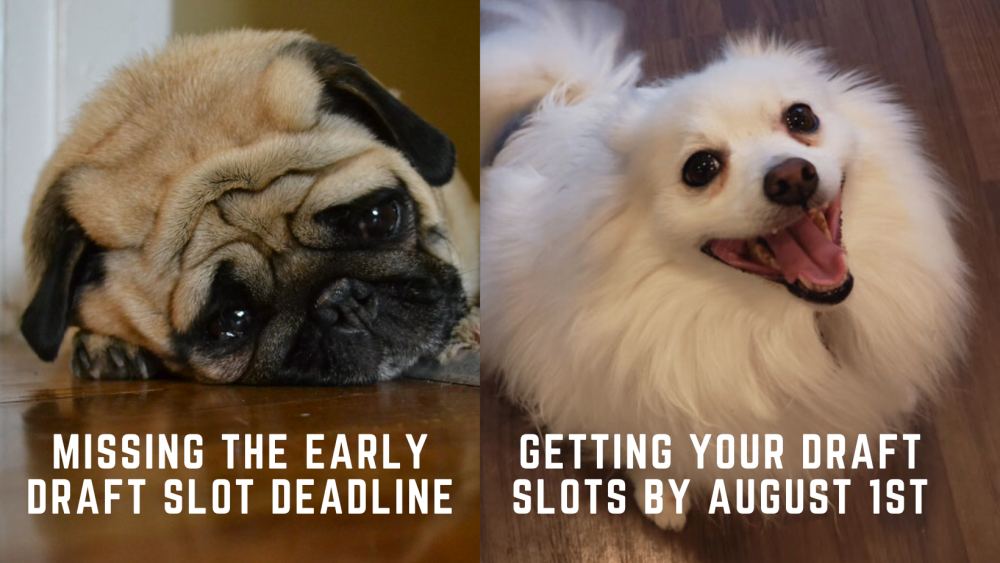 Hi, there!

I just wanted to send you a quick note to remind you about the 2022 FFPC Main Event, everyone! If you know me, you know I love dogs, so I thought the above photo would be the best way to illustrate how you'll feel when you get your draft slots early!

Here's what you need to know:
Early Draft Slot Announcement:

All teams which are fully paid by
MIDNIGHT PT TONIGHT
will be eligible to receive their FFPC Main Event draft positions on Monday, August 1st
(slow drafts receive draft positions as soon as draft is full).
You can also add more teams and save $400 off each additional one. Multiple team discount pricing is $1,600 for Online and $1,725 for Live in-person drafts. Multiple team discount will be auto-applied on the payment screen for eligible owners. Simply click on JOIN button on the registration page to receive the discounted pricing.
Here is a quick overview of this year's Main Event:
$1,000,000 grand prize
$5.91 Million total prize pool
$12,000 league prizes
Championship round payouts down to 150th place
A hard cap of 4,200 total entries
The FFPC is a licensed game operator
122 draft times to choose from
If you haven't done so yet, get your Main Event teams ready to get those draft slots on Sunday, everybody!


Thank you!

Chris Lambert
The Fantasy Football Players Championship
www.myFFPC.com