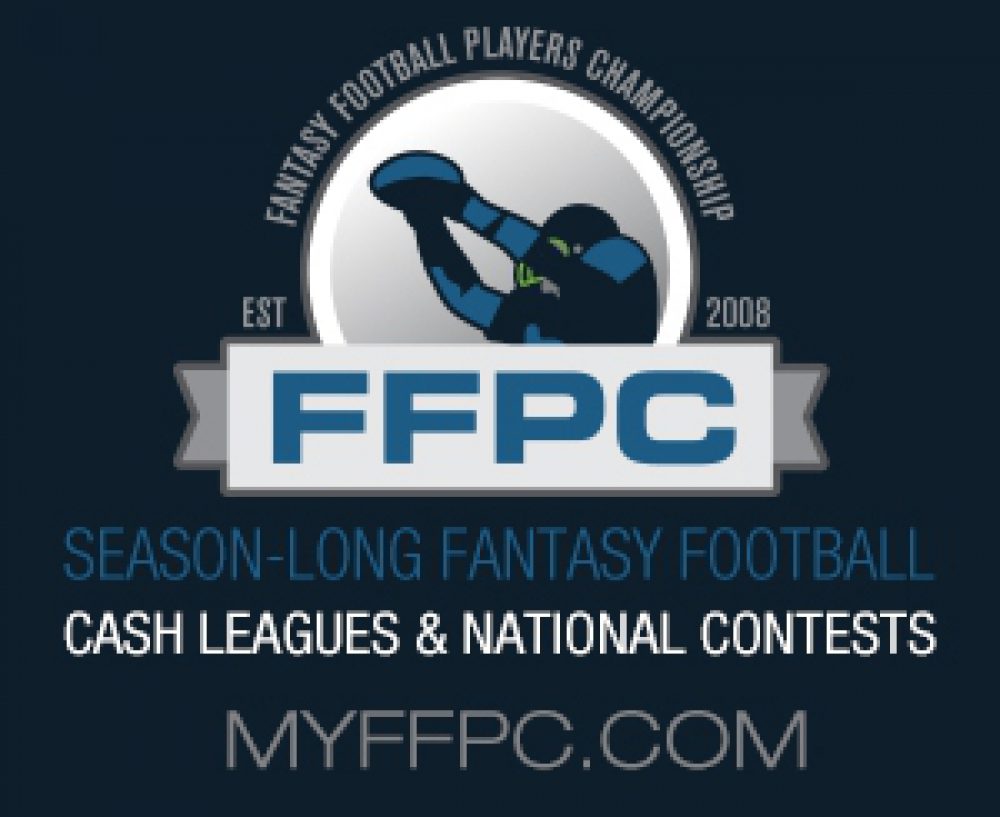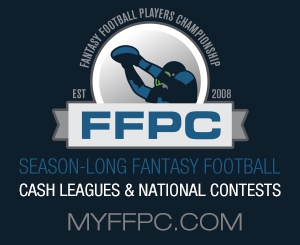 You may have already noticed it on the rules pages for our leagues, players, but in case you missed it, here are the two changes we have made to our scoring system going forward and beginning this year:
-1 point - Fumble lost (for all individual positions)
+2 points - Blocked punt or field goal (for team defense/special teams)
These two changes should make things a little more exciting (especially on those Sunday and Monday night sweats!) for all head-to-head matchups as well as the three-week championship sprint for the Main Event and Footballguys Players Championship. Good luck to you all!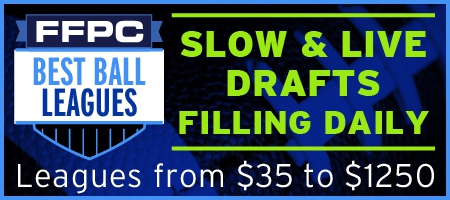 Don't miss out on some crazy draft value today, FFPC-ers! Join in the fun now with Redraft Best Ball slow draft leagues at entry fees of $35, $77 and $250 open for entry. And don't forget that the 2021 rookie class is included in the draft pool as well.

Slow drafts are filling and launching as soon as they are full, so you can be drafting in minutes. Drafts with two-hour and six-hour clocks are available. And be sure to download the FFPC iOS and Android apps for a more streamlined draft experience. The links are below:
Drafts have already begun, so any of you that love early drafting can jump in now and draft your first 2021 Best Ball team today!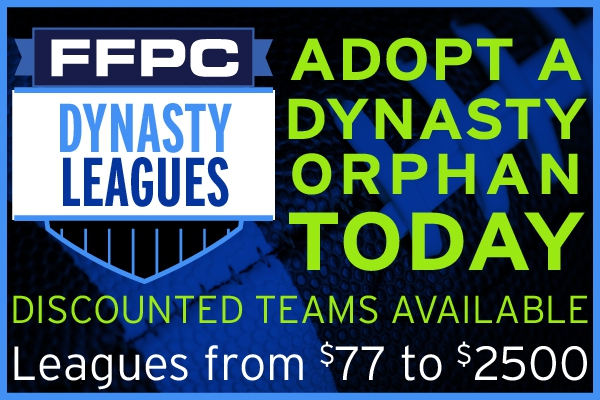 Looking for some good deals on dynasty team adoptions? Well, numerous teams have already been posted right here. If you're looking for an example of the teams available, here is one below:

$750 Dynasty #47 DISCOUNTD TO $299

QB: L. Jackson (BAL), C. Wentz (PHI)

RB: T. Gurley (ATL), K. Hunt (CLE), J. Jacobs (LV), B. Hill (ATL), J. Richard (LV), A. Peterson (DET), L. Bell (KC)

WR: T. Boyd (CIN), R. Anderson (CAR), C. Kupp (LAR), D. Slayton (NYG)

TE: D. Goedert (PHI), G. Everett (LAR), J. Graham (CHI)

PK: H. Butker (KC), C. Boswell (PIT)

DF: PIT, SF

PICKS: 1.06, 4.06, 5.06, 6.06

Simply click on the purchase button next to this team or the team you want to take over and start playing dynasty fantasy football at the FFPC today!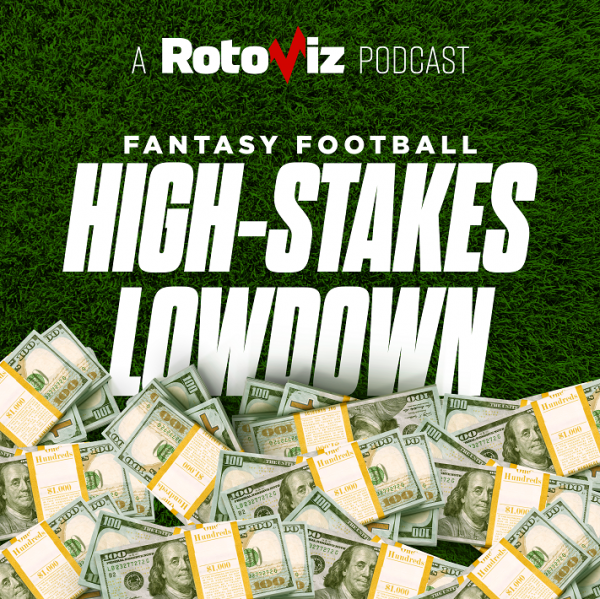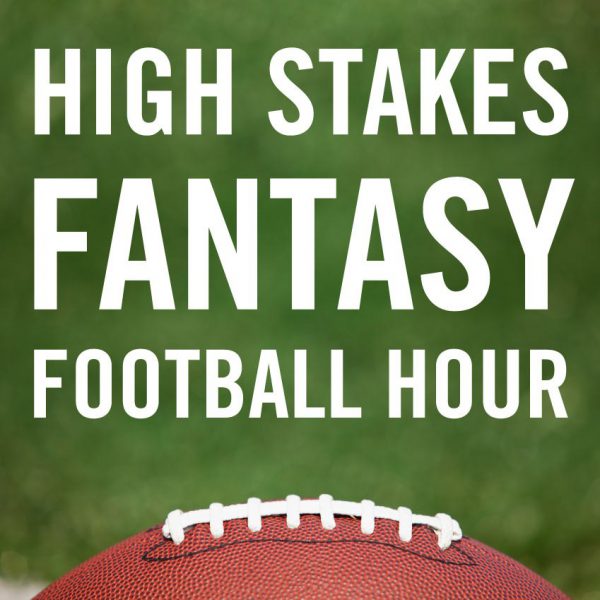 On the latest Rotoviz Radio's The High-Stakes Lowdown podcast, I talk with Lance Turbes, a former FFPC dynasty, best ball and Footballguys league champ who just completed the first FFPC best ball draft of the 2021 season. In this episode, we hunker down to talk about why he thinks it's important to draft early, some of his sleepers and fades for this season, the fallout from the Goff/Stafford trade and much more early season best ball strategy.

You can check out a new episode of The High-Stakes Lowdown every Thursday during the NFL season and on the first Thursday of the month in the offseason on Rotoviz.com or wherever you get your podcasts. I'd also encourage you to check out all of the other great podcasts that Rotoviz Radio has to offer, too.

Then, Friday night at 10/9c, yours truly and Ferrell Elliott welcome in a trio of guests in our Super Bowl preview show. First up is FFPC co-founder Alex "The Propnosticator" Kaganovsky, sharing a few of his favorite Big Game props and more. Then, 2020 Fantasy Football Players Championship (FFPC) Main Event ninth-place finisher Franco Vendome joins us to talk about his big finish to the 2020 season with a look forward to the 2021 Footballguys Players Championship as well. And we also welcome Main Event & Footballguys league winner Jimmy Wagner to talk about the Kickstarter campaign for his fantasy football cartoon Draft Dawgs. Plus, we'll tell you how you can get involved with 2021 FFPC Dynasty league orphan teams and answer your calls, tweets, emails and more all on The High Stakes Fantasy Football Hour!

The High Stakes Fantasy Football Hour normally airs Friday nights at 10/9c, and the next episode can be heard here. You can hang out with the high stakes players in the show's chat room if you want to listen live. You can also access full on-demand streaming available for listening anytime via a variety of apps including the HSFF Hour website, Apple Podcasts, Spotify, Google Podcasts, Amazon Alexa, Stitcher Radio, TuneIn Radio, Spreaker, Vurbl, Podchaser, Audioburst, JioSaavn, Gaana, Breaker, Castbox, Overcast, PodBean, Pocket Casts, Radio Public, Podcast Addict and Anchor on your iPhone or Android device as well.
Have a fantastic Super Bowl Sunday, everyone! I'll see you in the chat room Friday night, and don't forget those brand new best ball leagues and dynasty orphans!


Sincerely,

Eric Balkman
The Fantasy Football Players Championship
www.myFFPC.com