What our Partners are saying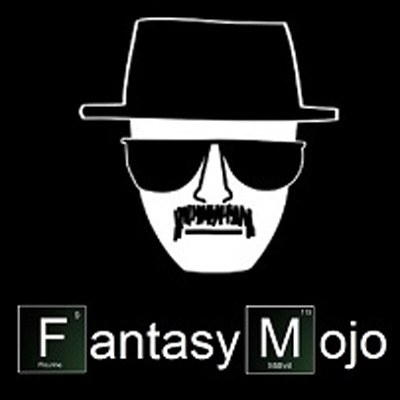 As an industry partner, FantasyMojo.com has enjoyed collaborating with the FFPC in conducting the Pros vs Joes Draft challenge over the past 3 years. It's one example of why the players at the FFPC are so loyal to the FFPC brand. They're committed to providing the highest quality, most unique, and entertaining fantasy experience possible for their players. Their attention to detail spans every aspect of a fantasy player's contact with them: customer service, game innovation, league administration, and event management. Their origins as successful high stakes players themselves is evident in the product they provide.
—Darren Armani, Founder, FantasyMojo.com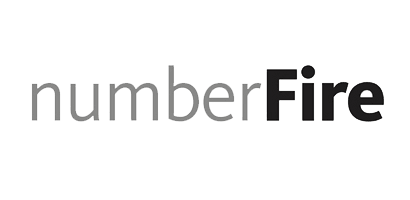 Since attending my first FFPC draft in Vegas, I have been consistently impressed by the level of dedication that Alex and his team have to providing the best experience for all the players involved. The guys on the team are die hard fantasy players and dedicated to building a great community around the game. Whether it's the in-person drafts of the online experience, FFPC is an awesome way to get some blood rushing by putting your money where your mouth is!
—Nik Bonaddio, CEO, numberFire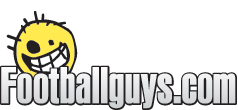 When it comes to high-stakes fantasy football, there is only one name you need to know. That's the FFPC. It was built by players who participated in all of the high-stakes contests. The rules, structure, prize payouts all match the expectations we as high-stakes players crave. Others imitate, but the FFPC innovates. They have an active community (message board) and their kickoff party in Vegas is the best in the land. Their LIVE events are world-class and if you are lucky enough to win, you can expect your check within weeks of the season ending. I look forward to participating in their leagues and contests for many years to come.
—David Dodds, Co-founder, FootballGuys.com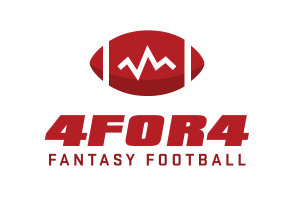 As a partner, FFPC is one of the most reliable, dedicated and easy-to-work-with in the industry! Their attention to every single detail and commitment to their players inspires us to always provide the best customer service possible. As a player, I've played in FFPC leagues for a few years now and the drafts are always well-run and the leagues are competitive and fun. The prize structure and rules are top notch and they always pay out promptly when I request my winnings.
—John Paulsen & Luis Escalante, 4for4.com

The FFPC online user experience is great. The FFPC in-person drafting experience is great. Above all, the Fantasy Football Players Championship has always been synonymous with trust in the industry. We evangelize the platform, because this is where the best fantasy gamers play, and at every turn, the FFPC delivers for its customers and partners.
—Matt Kelley, CEO, RotoUnderworld

FFPC represents an opportunity to test your skills against some of the best fantasy football players in the world. With an expanding portfolio of best ball and dynasty games to choose from at multiple price points, FFPC has something for everyone from casual fans to high rollers. Alex and the team also do a great job of listening to industry feedback regarding how to further enhance their offerings.
—Curtis Patrick, Rotoviz

RotoBaller has partnered with the FFPC because they are the industry leader in trusted high-stakes fantasy football leagues. It's super important for us to recommend the best products and games to our readers, and the FFPC provides a top notch experience, community, and game variety, all with the highest level of trust you can ask for. Alex and Dave have created something really special here, and any competitive fantasy football enthusiast owes it to themselves to give the FFPC games a try.
—Alex Roberts, Co-Founder, RotoBaller.com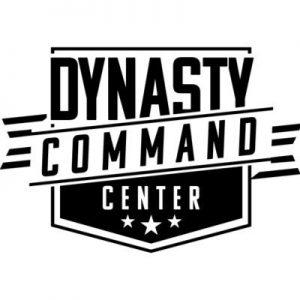 Our analysts love helping our subscribers with FFPC dynasty fantasy football drafts and team management because of the standardized platforms and well-established rules. We've seen interest grow amongst our users and are focusing more of our content on FFPC over the past year.
—Curtis Patrick & Ryan McDowell, Co-Founders, Dynasty Command Center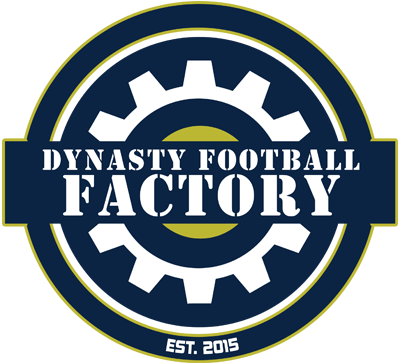 We were fortunate enough to have established a working relationship with the FFPC two years ago and still today, we are honored to be one of their power partners. Alex and his team represent not only a brand of excellence, but run their business with the utmost integrity and professionalism. The High-Stakes Fantasy Football space is constantly evolving and the FFPC remains at the forefront of innovation. Their willingness to listen to their fanbase, in an effort to meet their requests, while providing an impactful experience for their participants, is what makes the FFPC the premier platform for the High Stakes Fantasy Football experience.
—Michael Goins, CEO/Managing Partner, dynastyfootballfactory.com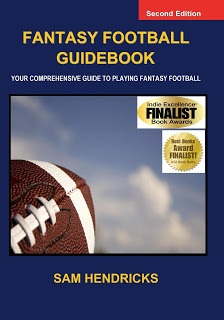 I recommend the FFPC in all of my fantasy football books for good reason and with pleasure. Why am I so excited about them that I encourage others to play there? The list is long and distinguished (pause for effect… great customer service, dual flex leagues, low cost entry options, innovative playoff scenarios and their December payouts all make for an extraordinary fantasy football experience. Did I mention payouts before Christmas? I am proud to say I have played since their inaugural season in 2008 and I brag about them to everyone who will listen. Now if they would just venture into fantasy baseball too…
—Sam Hendricks, Author of 'Fantasy Football Guidebook'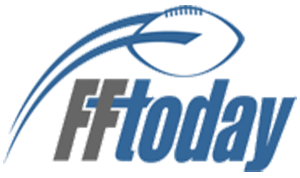 If you're going to plunk down your money to play fantasy football, FFPC is the place to do it. Trust. You can trust Dave and Alex to run a professional contest, make smart business decisions, and listen and respond to what the players want. FFPC is the gold standard of the high stakes fantasy football industry.
—Mike MacGregor, FF Today and Fantasy Throwdown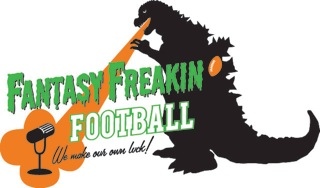 The FFPC continues to be a breath of fresh air. A solid business plan from the start has seen their Main Event contest steadily grow and smart decisions like partnering with FootballGuys for an Online Championship keeps the FFPC ahead of the curve. Besides the Main Event, I love the wide variety of leagues to choose from including the 77's, Best Ball and Dynasty leagues. Yes, finally a high stakes contest offers Dynasty leagues for us die-hards! The products are great, but are only so because of the people behind them. Alex, Dave and Chris take care of their customers like no other and make you feel valued. And the best thing about the FFPC…the community it fosters. Going to Las Vegas last year was special, felt like a fantasy football family reunion, seeing old friends and making new ones, none of which would have been possible without the FFPC's passion and commitment.
—Jules McLean, Founder, FantasyFreakinFootball.com

We at FJ Fantasy Sports have been working with the FFPC since they started their business. The people at FFPC are professionals, know what they need to make their tournament first class, and convey these requirements in a clear and timely manner. They are extremely easy to work with. FJ Fantasy Sports is pleased to be a supplier to the FFPC and proud to be associated with them.
—Jeff Peters, \President, FJ Fantasy Sports Inc

I've played at the FFPC for the last three years, and look forward to representing scoutPRO in multiple FFPC leagues this year. I like the FFPC's unique scoring system with TE's getting 1.5 per catch and their use of double flex. Moreover, I respect and admire that Dave and Alex started the FFPC from scratch and built it into a popular contest that pays winners efficiently.
—Nelson Sousa, High Stakes Expert at scoutPRO
What Our Players are Saying
Appreciate all the info. Love this site, best one I've used yet. Just mad it took me forever to finally start on here.
—Shawn Kingsbury
LOVE the format…so much so, planning on doing some more best ball drafts before the main event in Vegas. Thank you guys for creating such wonderful dynamics around fantasy football…love the FFPC and everything you guys do to advance this thing called "fantasy football".
—Scott Hoyt
Appreciate all the info. Love this site, best one I've used yet. Just mad it took me forever to finally start on here.
—Ormond Rose, KOTRAX
Dave, Chris, Eric & Alex, I just wanted to take a moment to let you know how much I appreciate what you guys do. I have noticed all the new fantastic site updates which have been great. We sometimes take for granted all the hard work that you do. Not me. You are the most dedicated, professional, and relentless business owners I have ever seen. Your professionalism and integrity are second to none. I hope to be a part of your future success as I really enjoy doing my season-long fantasy football hobby with you guys. Looking forward to a great 2017 season & beyond.
—Larry Jilton, Rednecks
You have gained a "customer for life"…..I have played fantasy sports for the past 30 years and have seen some really good things and some not so good things. One very important factor to me when I select which contests to enter is to have confidence in the service provider to run a clean contest with absolutely no concerns about security or integrity. Thank you for running exactly this type of business.
—Ron Hallagan
The way you've cooperated with me is more than excellent, if there was a JD Power & Associates Award for Fantasy Football Leagues…you should win every year.
—Eric Vazquez
I have really grown to love the dual flex. Drafting when you have to flex positions allows you to build your team in several different ways. You can flip the bird if you will on a run at any particular position and build from a position of strength.
—John Duckworth, The Yellow Line is Unofficial
The Ownership that created the FFPC are players that appreciate the desires and essentials of the High Stakes player. They have the vision and foresight to not only provide those essential expectations but surpass them with superior formatting and guaranteed fast payouts. They have the ability to provide a top line product while still taking into consideration each player's individual tastes and concerns.
There is a great community feel that begins at the top. Some of us are very vocal about these desires and we are heard. They are very astute as businessmen and people. As you can tell, I like them but no need to just take my word.
We as players do have an input in the quality of the product, from the format to venue, right down to look and feel of the site and leagues themselves.
The level of competition here is the best in the world. No question, and there is an array of price range for every desire of buy in and affordability for every taste. Auction, Dynasty, along with completely unique games such as the Terminator, and "Field of 912 "
The message board is a unique place in not only it's content…but the quality of interaction and respect among the community. Other MB's pale in comparison.
—Michael Bronte, INVICTUS
Dave and Alex keep their word. Like I was told as a young man you are only as good as your word! Keep doing what you are doing and the FFPC will continue to Thrive!
—David Hubbard, meahan
I just want you guys to know that this is by far the best customer service I have received in all my years of playing fantasy football. You guys have a member for life.
—Richard Nishiura
This is my 4th Dynasty with you all. Damn you and your addictive products 😉
—Scott Munsons
Alex, Dave, and Chris have made this a CLASS act…. I can't think of a better organization out there! Looking forward to Vegas.
—Laurie Chiles & Warren Craven, Horsehead Bookends
Customer service. I'm of the belief if someone has a product to sell and they are constantly pushing customer service and not the product there is something lacking in the product. To me customer service is not something that should be sold to clients, it's something clients should experience when using the product of goods being sold. So customer service is not why I joined but it is something I've come to experience and a major reason I never consider spending my fantasy dollars any other place but here. And while the customer service has always been excellent here it went up a notch when Chris Lambert came aboard.
—Michael Cobb, menobrown
For me it was about the level of the competition. I have participated in my local HSFF home league for nearly 20 years and have become bored with it. I wanted to challenge the best players on earth! ….the FFPC was where the focus was the players. It was an easy decision for me to join the FFPC.… I'm going nowhere I'm in this for the long-haul. Dave said it best "to be the best you must beat the best.
—Ed Haupt, GDF
Let me take this chance to tell you how much we love the FFPC, this is our third year playing and it's just awesome. There's nothing like it. Thanks for putting this together, it's unbelievably well run.
—Zack Rosenblatt
At first I liked it but I really wasn't sure about the scoring system and the double flex. But now that I have been in the contest for 3 years I really appreciate both of those. The double flex really gives you the opportunity to go for the players you feel have the most upside when you draft as opposed to being boxed into taking a certain position. My first year in the FFPC I remember starting out WR/WR/WR and last year I started RB/RB/RB/RB. It's a lot of fun having this kind of versatility.
I have also felt very good about the customer service here. I'm amazed at how prompt they are in getting back with me. Even on evenings and weekends when I have no expectation of a quick answer. And the customer service is important to me.
The other thing that I have come to really like is the diversity in the league offerings. They have truly been innovative and when you look through the many different types of leagues there is something for everyone. This might be more than what you asked for but that's why I'm here.
—Wayne Ellis, Coltsfan
I liked what I saw on the FFPC boards regarding a community as well as a lot of cool innovation coming from the FFPC. I came out to Vegas to experience it first hand and was hooked. Awesome viewing party. Great food. Great group of players, smiling laughing and having fun. Great customer service with an attention to detail. It's now an annual tradition for a few FBG staff to make the journey and play in the FFPC.
—David Dodds, Footballguys
[when] Alex and Dave created "The FFPC", and it couldn't have come at a better time. From year one I decided to give it a shot and I haven't looked back. I agree with everyone's comments above, but I truly look forward to September and my trip to Vegas to see all of my FFPC brothers and sisters. Everyone here respects each other and I can't say enough about the interaction Dave and Alex have with the players. They are one of us. Let's not forget one of the best moves they made by bringing Chris on board. The three of them have made this the best high stakes experience there is, and I will be loyal to the end. I'm proud to be a charter member and look forward to all of the new additions to our, "The Players Championship".
—Les Sandlin, Sandmans Time
Why do you play in the FFPC? Number one reason is the people HIGHEST up the FFPC team are amazing. I'd trust Dave or Alex to invest my life savings. I know I'd wind up ahead, and the money would be safe. Integrity is such a powerful word, and Alex, Dave and Chrissy have it in spades. To have the owners of a HSFF contest be interesting, honest, opinionated and intelligent??? Wow! Nothing more needed, as having an ownership team with such qualities creates an atmosphere where everything good falls into place naturally….Being paid for a league championship in time to pay for your kids Christmas gifts is the icing on the cake! FFPC: It all starts at the top.
—Lance Turbes, SPORTSBETTINGMAN
Just reading the threads you get a sense of family within the community. I visited the FFPC draft last year to see how some friends were doing and was immediately interested…. I've noticed the quick responses, positive feedback, and overall trust people have at FFPC and have found a home for the many years to come… Thanks for providing me with the fantasy football fix I need this time of year.
—David Garcia, Kingdig
I have always been impressed with the scoring system, the dual flex and lastly, and most important, the EXCELLENT CUSTOMER SERVICE. I have never had to wait more then a few hours to hear back from Dave, Alex or Chris. Even though I won't be doing a Main Event this year, I'm still doing several satellites and have recommended this organization to everyone.
—David Stanfield, David/Steel Tech
I will play here as long as finances allow it. On Christmas Day 2008 my family and I were in a very bad traffic accident which totaled our car, my scooter (wheelchair) and the lift that hauls my scooter on the back of my car. My family was spared in the accident. Dave and Alex read about our wreck on a fantasy football advice website I frequent when I had posted about it and how thankful I was that God spared us etc. I was shocked a few days later to get an email from Dave & Alex asking for permission to post about my wreck and asked if they could fundraise for me to buy a new scooter and lift. I told them I was floored by the offer but my insurance covered everything except my lift…within a few days they posted about it here and thanks to many kind FFPCers I was given the funds necessary to pay for the lift. I am reminded of Dave, Alex and all of my FFPC brothers/sisters each day as I use my lift whether I am driving the family to church, driving my daughters to school or whatever I am doing…it is the lift that Dave & Alex & the FFPC bought…and I am still extremely grateful. FFPC = a great contest run by even better individuals.
—Kirk Osborn, KOKID
Alex & Dave have created a contest with player friendly rules, innovative ideas, and most importantly in these times, one you can trust. Chris Lambert is amazing and just knows how to make the players here feel special. The message boards, well the boards are something to behold. One thing for certain, the players here love this game.
—Glenn Lowy, Glenneration X
My question/advice to players that have played in other HSFF events but haven't yet played in the FFPC is….. why not? You've played the rest now come play the best. I can say from experience and with utmost confidence, you will thoroughly enjoy the experience. And once you've played here and become a loyal customer that loyalty is reciprocal. And for those who haven't yet played in an HSFF event….you've come to the right place….FFPC.
—Rich Dunn, AzRich
When you start playing in the FFPC you have so much fun that it becomes in your interest to promote it and spread it to friends and favorite competitors. The genius of Alex and Dave's set-up is that, by creating such a player-friendly environment, they convert players to volunteer advertisers and promoters, and all end up profiting by this spontaneous recruitment.
—Hudson Kern Reeve, waspguy
Getting the check in the mail before Xmas has been a staple of the FFPC and my wife appreciates it as much as I do. This year when she found out the check arrived, she said "momma needs a new pair of shoes", and she got them believe me.
—Ian Ritchie, Hawk & Roll
Thank you so much! That was such a quick response, too! You just made my day. FFPC is the elite class of fantasy football services, you guys are a terrific team.
—Brian Garner
I can honestly say I have never been a part of such a crazy wild league…where guys who started out 0-3 have a great chance to still fight and make the playoffs…I had 7 teams that going into the last week had a legit chance for the playoffs…and the top 3 all lost giving guys(me) who had to go through about 5 different tiebreakers a chance to dream and get a playoff chance….here's to the FFPC…win or lose 2nite…I've had fun…Marshawn Lynch…please take the night off big guy! (note: he didn't)
—Dave Terpoilli, Dave Terpoilli The Dave Terp Experience
I'm astonished and grateful that I've came across a bunch of folks here on this [FFPC] message board who are just as passionate about fantasy football as I am, and who are loyal enough to the game to see that things are done the right way with honesty and integrity…… I'm glad to have finally found a place that I will consider my fantasy home for the next few years, and I look forward to competing against the rest of you while getting to know some of you later down the road.
—Aaron Statts, statts70
After leaving 40 points on the bench – I carried this crushing feeling of self hate and guilt around with me all day. I can only compare it to…. if I was drunk driving and killed someone… just wishing I could go back 24 hours…anyway – getting a $4,500 check in the mail made me think twice about slitting my wrists… I guess you can say – the FFPC and their top shelf customer service – saved my life. Thanks!
—Kenny Bosco
I will tell you since I have done (other high stakes contest) 3 times, I would probably be done in that league. Here still had hope and that hope got my most points in my league. To many times in (other high stakes contest) I have prepared all summer then paid a bunch of money to be out of it way to early! Great league guys!
—Jason Tapley, Bada Bingers
Thanks guys, great service, class outfit!!
—Joseph Dellzenero, Baker Boy
As a fantasy addict, I am finding the FFPC offerings are like crack. Nice Work.
—Darren Armani, FantasyMojo
Just wanted you guys to know how much we loved the ffpc. Of course doing the main event, and we have decided to do the 1250 auction, and we'll be getting into the 500 classic and the 250 slow draft shortly… great job with everything guys, cant wait for VEGAS!! The buggy is getting cleaned up and we are feeding the horses extra for the long voyage. The Amish Brothers Of Lancaster are back.
—Troy Tvergerg, Jeb
We just had a blast last year. You guys have done a great job. I still think it was pure genius adding an additional flex and the half-point for the TE. It adds a bunch more options when it comes to drafting. And your playoff system gives everybody a chance, and reason to stay competitive throughout.
—Richard Bilyew, QUANTICO
Congrats on what looks to be furthered success. Thank God, I hope to never have to play in another league again. Thanks once again for putting on the single greatest fantasy platform there is!
—Joe McCrossin, Dirt Nap