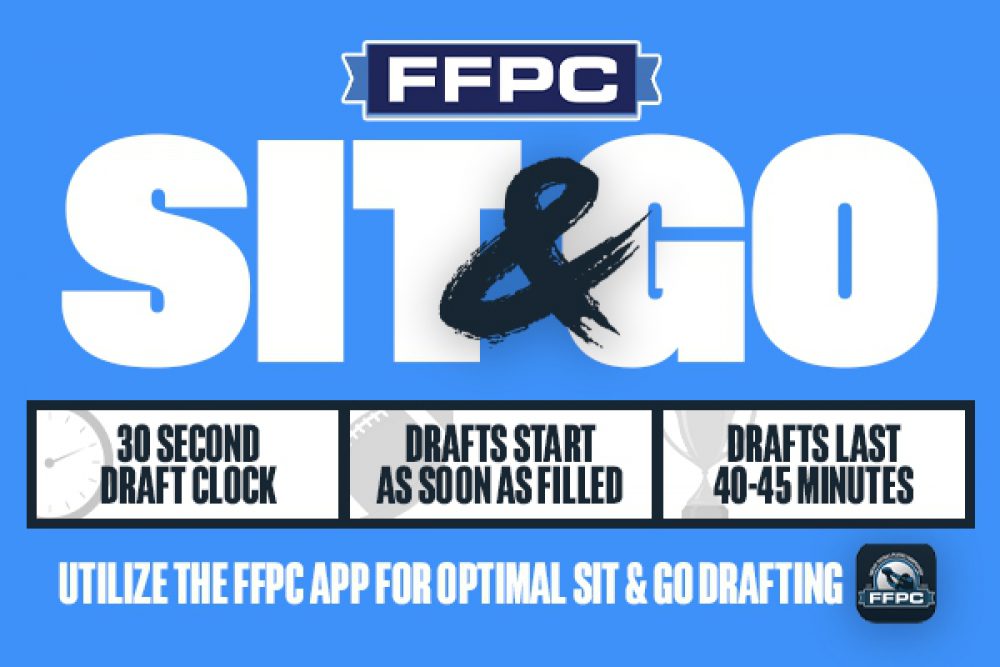 We know time is of the essence as you try to get in as many drafts as you can before the NFL season starts. And sometimes that :60 second clock just won't cut it. So how do you solve that problem? Allow us to introduce the Sit & Go format.

Sit & Go drafts have a 30-second clock with drafts beginning as soon as the 12th team registers, regardless of time of day or night. Players will be able to exit Sit & Go drafts at any point prior to the draft filling by using the EXIT LEAGUE buttons found on the league home page or the FFPC apps.

It is highly recommended that players download the FFPC iOS or Android apps for use during Sit & Go drafts.

Problem solved, players! Now hop in some Sit & Go drafts at the link below. Enjoy maximizing your draft season now!

Drafts will begin within 2 minutes of the 12th team registering, regardless if all teams are present or not. Players understand that if they are not present for a Sit & Go draft, it will not be paused or restarted. Entry fees will not be refunded for a missed draft.
Thanks for reading, everyone! Now go start adding some Sit & Gos!


Sincerely,

Eric Balkman
The Fantasy Football Players Championship
www.myFFPC.com