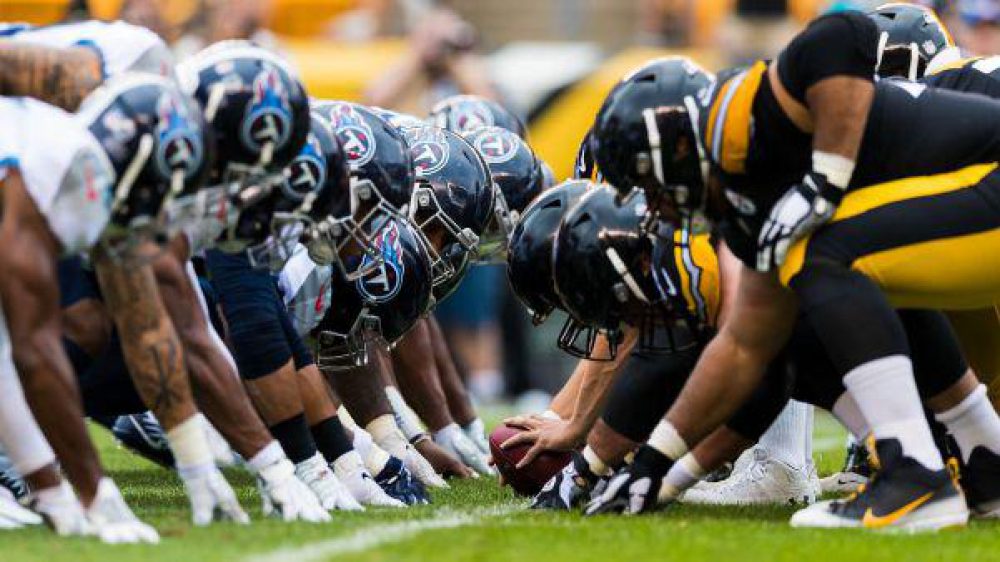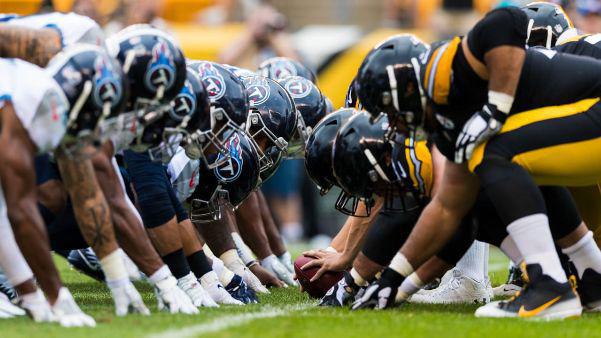 We know you've been asking, so here's the latest we have on the Titans/Steelers game this week directly from the NFL:

As a reminder, per FFPC rules:
If the game is played on Monday or Tuesday, it counts for Week 4 stats.
If the game is moved to another week, the game counts for THAT week's stats, which still does have a chance of happening.
PLEASE BE AWARE OF THIS POSSIBILITY WHEN MAKING WAIVER BIDS THIS WEEK.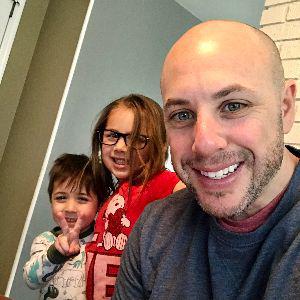 Heading into Week 4 of the 2020 Footballguys Players Championship, Andrew Geller's Da Gildz Won Time!! has shot up to first place in the competition.Thanks to a 231.25 because of Alvin Kamara's 44.7, Russell Wilson's 39.95, the Colts' D's 30, Nick Chubb's 24, Tyler Boyd's 22.5 and DK Metcalf's 21, Geller now holds a 15.65-point lead over Ryan Gyorkos' squad that sits in second place. Congrats to Geller for having three top teams overall in the top-25 after three weeks as well.

2020 LLL owned by Michael Watters vaulted up to third place this week, with Bill Wanke's Free Free coming out of nowhere to claim fourth. The fifth place team after three weeks is CHRISTOPHER ONDRUS' Sal's Spaghetti Revolution that is less than 35 points from the top spot.
Here is the list of the top-40 teams in the FPC heading into Week 4:
Da Gildz Won Time!! 13 Uncle Leo 645.45
Ryan rcgyorkos 629.8
2020 LLL Rocky 623.95
Free Free MayerIsDead2Me 617.55
Sal's Spaghetti Revolution condrus87 613.25
NC0904 newwave 611.95
GOAT Farm 24 4sup 605.9
Danny Dimes LuckyLucas 605.15
I Lockett A Lot ghaas19 603.95
KGZ04 Kg1584 603.25
Da Gildz Won Time!! 18 Uncle Leo 599.55
GUINNESS MAN 2 MyronK 598.85
TheArthurLims charder30 596.9
Dreaming of Sundays PrimetimeAndyDalton 593.9
Diamond Miners Diamond Miners 593.3
7th Floor Crew-Shit Cowboys trojangrant 592.9
MR78 jblegget 589.85
BroskiDuder3 broskiduder 588.55
COVID COWBOY5 Magazuma 587.6
BigDeal FPC BigDeal8 587.3
See What Happens 7 A-Martin 587.1
Blue Balls Tito3033 586.85
Shinkle Buchner 2 TimShi 585.05
Da Gildz Won Time!! 22 Uncle Leo 584.65
Cheetah's Cheetahs 583.95
NTFreight NateTheFreight 582.65
Trigger Warning #2 Hmetsfan11 582.4
Last Dance 11 A-Martin 581.95
Clay Nation dank9 580.25
polk high heroes no one 580.2
Rambling Runts 616 jrl2002 580
falsehope falsehope 578.8
Da Bears I WaltonTat 578.65
Haso AllenPat 578.5
Cold Coffee RBeckett12 578.4
MJ the GOAT Tejas.B 578.3
Papa Reed KyleReed 578.2
We are Groot 2 Btimp 577.55
Let'sFightingLove!! CHus 577.15
Gucci Desperados 5 A-Martin 574.8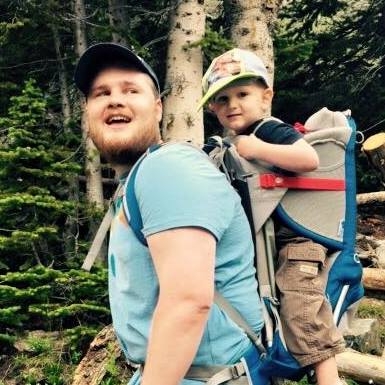 The 2020 FFPC Main Event has a new team atop its 2,520 teams after three weeks of play. Noah Ruddell's Against the Machine tallied 209.9 in Week 3 thanks to Kamara, Tyler Lockett (37) and Dak Prescott (36.2). Ruddell moved ahead of last week's leader--Brian Pakulla's Huskies-- by four points with third-place Pop-Up Peekaboo owned by Chris Birchby trailing Pakulla by 11.

John Laskowski ascended one spot to fourth, just ahead of Craig Magnuson's Redzne Too, which rounds out this week's top five teams in the Main Event. Props go to Birchby for having two teams in the top 15 as well.

For a look at the top 20 teams in the Main Event, check out the list below:
Against the Machine Arkangel 611
The Huskies BrianPak 607
Pop-Up Peekaboo RockMachine 596
Romosexuals 1 JohnLas 588.2
Redzone Too CraigMag 585.1
Country Gramma ChiefD 582.85
Do It That Way Userrabble 578.3
The Haven RFALVO 575.15
PowerSpy jacosta2024 573.95
Your Worst Nightmare PaulFri 573.15
MFS Gotime623 570.85
BGB 2 BGB12 568.2
Schlep Patrol paradox 567.8
Hungry Caterpillar RockMachine 567.2
Blitzers 7 DannyMueller 566.75
Smokin Trees joevangogh 566.3
Kamara & Chubb VIIII strider 566.1
ButterCrak chadBut 566
Laces Out DannyGipx 564.9
CeceFrijoles rbarker 564.05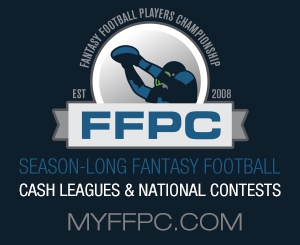 A reminder that all FFPC Main Event, Footballguys Players Championship, Classic, Victory Point, Dynasty and other managed leagues have waivers tonight, Wednesday, September 30th at 10 p.m. ET. A second weekly waiver period processes on Friday night at 10 p.m. ET.
IMPORTANT: You can only get one player per bid group. Once you get a player in that group, all other bids are voided. If you want to get multiple players, you will need multiple bid groups and multiple players to drop.
If you have multiple teams, please handle bidding with a single team in a single browser for now.
Every team has $1,000 bidding dollars to spend. This needs to last for the entire season.
There are no $0 bids, so please bid $1 or more.
To place bids:
From the league home page, click on TEAM. You will see the Bid Groups section on your Set Lineup page.
You can click on the 'Create Bid Group' button on the Set Lineup page to create a new group. From there you simply need to 1) add the player(s) to the group, 2) specify the bid amount for each player, 3) select the players to drop and 4) click Save.
Bid groups can be copied and then edited as a new group.
Bid amounts can be edited quickly and easily.
Players are default sorted by 2019 stats and can be sorted by position.
Don't forget to include a player to drop in every bidding group.
Find a Free Agent Feature on MyTeams Page
If you are looking for a certain free agent, you can use the player search feature on the MyTeams page and it will tell you if he is rostered or not and who owns him. This is helpful for owners that have multiple teams and are looking for a priority free agent.
Waivers Open on Sundays at 9 a.m.
Players will be able to place waiver bids for the following week starting Sunday morning at 9 a.m. ET.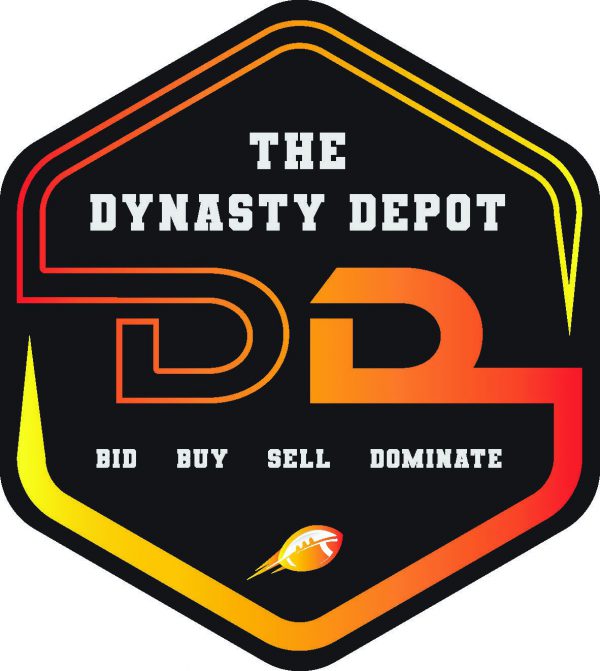 Some exciting news for the FFPC this week, as it has now become the exclusive partner for The Dynasty Depot, the first-ever auction site for dynasty fantasy football leagues. FFPC dynasty players will now have the ability to buy and sell dynasty teams via a live auction.

The Dynasty Depot will now be the central platform for pre-drafted teams to be purchased and sold. Live auctions will begin on Januaary 4, 2021. For more information, check out The Dynasty Depot's press release on the partnership here, or go to DynastyDepot.com.

Dynasty Depot co-founder Nelson Verbit will also be on The High Stakes Fantasy Football Hour at 10 pm Friday night to talk more about the platform and why FFPC dynasty players will want to get involved.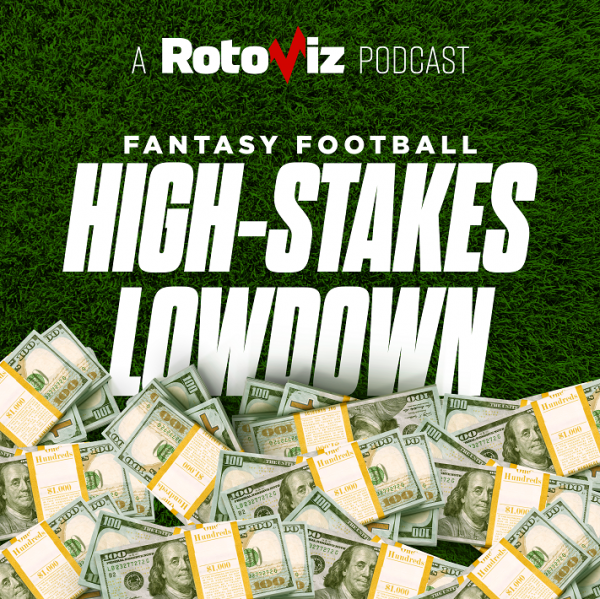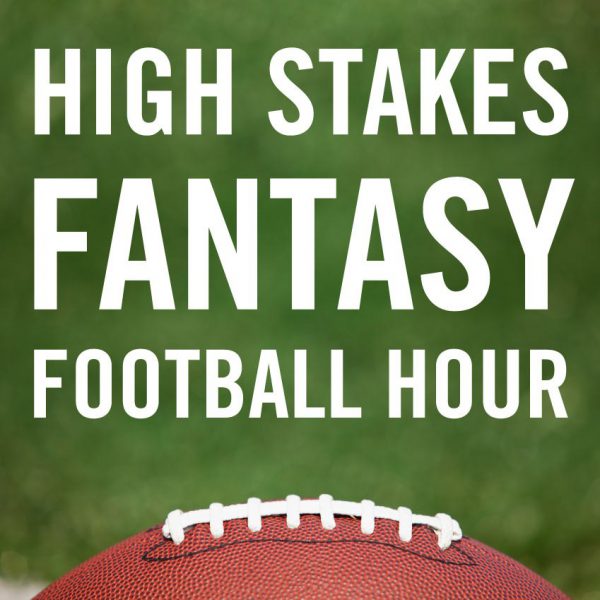 On the latest Rotoviz Radio's The High-Stakes Lowdown podcast, I speak with longtime $120,000 FFPC high stakes career winner Tejas Bodiwala. In this episode, we discuss we discuss why he was on Team Higbee this season, how he sees the Cowboys' receivers 2020 seasons playing out, whether you should be flexing out Jeff Wilson in Week 4 and more
You can check out a new episode of The High-Stakes Lowdown every Thursday morning during the NFL season on Rotoviz.com and Apple Podcasts. I'd also encourage you to check out all of the other great podcasts that Rotoviz Radio has to offer, too.

Then on Friday, yours truly and Ferrell Elliott interview The Dynasty Depot co-founder blog about the live auctions that FFPC dynasty players will be able to jump into starting in early January. We'll also catch up with the co-owners of the 2020 Fantasy Football Players Championship (FFPC) Main Event 20th place squad, Ryan Barker and Adam Casinelli. The four of wus will break down some start/sit questions facing 2020 Footballguys Players Championship players and much more. As always, we also answer your calls, tweets, emails and more all on The High Stakes Fantasy Football Hour!

The High Stakes Fantasy Football Hour normally airs Friday nights at 10/9c, and the next episode can be heard here. You can hang out with the high stakes players in the show's chat room if you want to listen live. You can also access full on-demand streaming available for listening anytime via a variety of apps including the HSFF Hour website, Apple Podcasts, Spotify, Google Podcasts, Amazon Alexa, Stitcher Radio, TuneIn Radio, Spreaker, Podchaser, Audioburst, Breaker, Castbox, Overcast, PodBean, Pocket Casts, Radio Public, Podcast Addict and Anchor on your iPhone or Android device as well.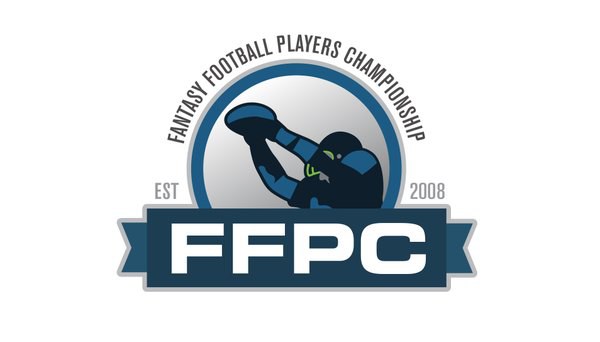 In case you have any questions or want to check something at a moment's notice, I am including this section of the email every week. While you are enjoying the 2020 season, consider this your guide to all things FFPC:
Good luck in your bidding tonight, players! I'll see you in the chat room (with a brand new co-host) Friday evening!


Sincerely,

Eric Balkman
The Fantasy Football Players Championship
www.myFFPC.com