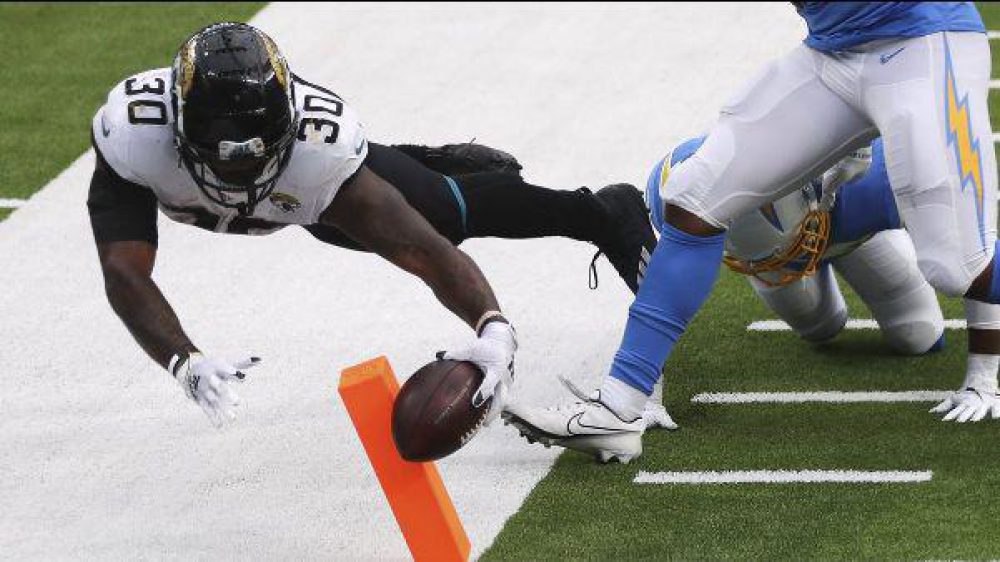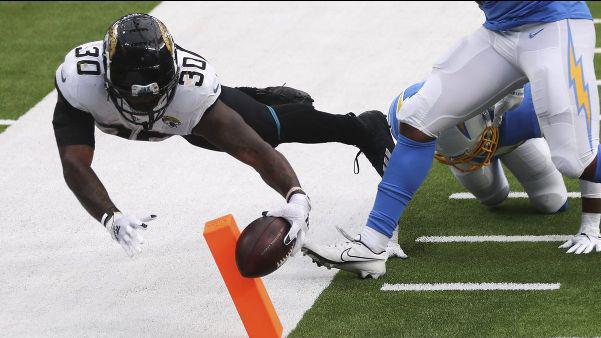 Henry Muto's Cobras has made it a little closer heading into Week 8, but the 2020 FFPC Main Event leader remains Yosemite ABQ, run by Sky Eilers. James Robinson's 31.7, the Kansas City defense's 23 and Todd Gurley's 22.2 led the way to keep Eilers in the top spot for at least one more week.

Flip-flopping spots with Muto this week into third were John Laskowski and Barney Newkirk with Darren Hill's Country Gramma moving up to sixth place after seven weeks of play. PowerSpy--run by Juan Acosta--fell one spot to round out this week's top five teams in the competition as well. You can check out the top 20 teams at the list below:
Yosemite ABQ Yosemite 1238
Cobras HenryMuto 1234.1
Romosexuals 1 Ski & Barn Dawg 1233.5
Country Gramma ChiefD 1227.65
PowerSpy jacosta2024 1217.15
Double Agent JohnTen 1216.85
Pop-Up Peekaboo RockMachine 1211
Team Money MayerIsDead2Me 1207.05
Against the Machine Arkangel 1193.75
Your Worst Nightmare PaulFri 1188.2
Esquires(2) bo berman 1179.65
Feeling Dangerous dcupps2 1176.05
The Haven RFALVO 1175.7
MadKats 5 Amadani 1175.35
Minnesota Football Team JohnTen 1171.75
RunHotSports RunHotSports 1168.4
The Diesel Hugs 1167.65
Creno And Kelly LeboLegend 1167.45
Fairways & Greens Coed halliam1114 1167.35
Schlep Patrol paradox 1166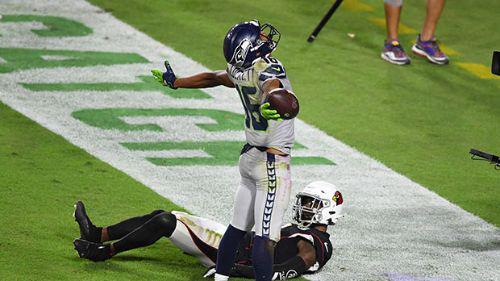 For the first week in recent memory, the 2020 Footballguys Players Championship found itself with the same leaders as last week. Christopher Ondrus' & Allen Martirossian's Sal's Spaghetti Revolution extended its lead to 22 over Zak Lakhani. Leading the way for the Revolution was Tyler Lockett's massive 53, Kyler Murray's 41.7, Robinson, Alvin Kamara's 22.8 and Jamaal Williams' 21.4 en rout to a 205.6 Week 7 score.

Bill Wanke's Free Free shot up 27 spots to third place this week, moving ahead of Andrew Geller's Da Gildz Won Time!! by just 3.3 points. Nate Stephens' NTFrieght also ascended five spots into fifth place this week. For a look at the top 40 teams in the competition, check out the post below:
Sal's Spaghetti Revolution condrus87 1283.95
Zak FGPC #9 Zak L 1261.95
Free Free MayerIsDead2Me 1236.7
Da Gildz Won Time!! 18 Uncle Leo 1233.4
NTFreight NateTheFreight 1232.5
Da Gildz Won Time!! 14 Uncle Leo 1219.05
Rambling Runts 616 jrl2002 1218.35
Arge Boys 2 mack3288 1214.8
Let'sFightingLove!! CHus 1213.65
Dr. Strange's Odds Waspguy 1210.65
Turner & Lang FBGPC 1 turner46 1208.9
Triple H Team Of Genius DH22 1206.15
805 Ballers (12) travscrub10 1205.95
wegonwinffpc68 skywalka2001 1203
I Lockett A Lot ghaas19 1202.3
Last Dance 11 A-Martin 1202.2
Jad05 jad01 1201.3
falsehope falsehope 1201.25
Danny Dimes LuckyLucas 1200.15
FPC2 RV16! 1200.15
Nat King Cobra XVII Nat King Cobra 1199.15
Meatpies FBG7 JasonSZ 1197.8
No Limit Squad 2020 Folesgold808 1196.85
#6 seattletothebigbowl 1196.75
The Creatures II ChrisValens 1196.65
NC0904 newwave 1195.45
GUINNESS MAN 2 MyronK 1195.35
Weiner's Winners mdw232 1194.8
wegonwinffpc14 skywalka2001 1191.25
CrakRok40 CrakRok 1190.4
Thielen is the Roof petricje 1188.85
Gucci Desperados A-Martin 1188.3
Geckos Albert Chapman 1188
Inflatables RockMachine 1187.85
The Minotians Minotians - Troy Gilseth & Kirk Roos 1187.65
CeeDees Nuts FastLove 1186.5
Gucci Bandana 8 A-Martin 1185.95
Da Gildz Won Time!! 13 Uncle Leo 1185.35
See What Happens 7 A-Martin 1184.45
GWWYG 11 GoWithWhatYouGot 1183.75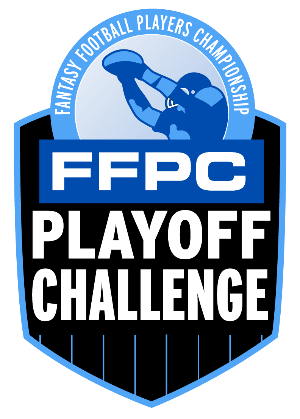 You won't want to miss out on the 2020-21 World Famous FFPC Playoff Challenge coming soon, players. Not only should this be our biggest playoff contest ever, but we'll have (at least) one significant change for you this season, too. We'll give you the skinny right here, so keep reading over the next few weeks!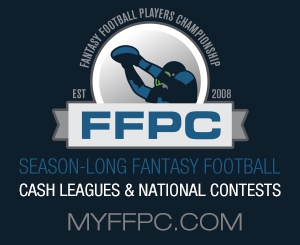 As a reminder, even if injuries or other issues derailed your 2020 season, make sure you are still setting your lineups! Please don't anger the fantasy gods, and keep karma on your side for 2021 by being competitive this weekend and for the rest of the season! 🙂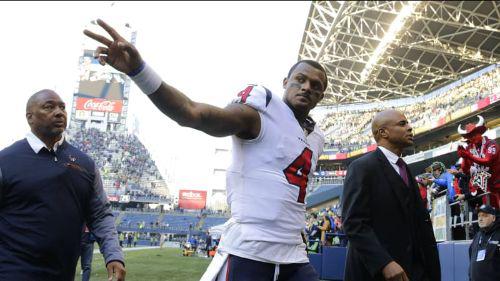 Deshaun Watson and the rest of Houston's squad will take the week off from football, as will Arizona, Jacksonville and Washington. You'll be able to get replacements for them either from your bench or in the waiver wire runs tonight and Sunday morning.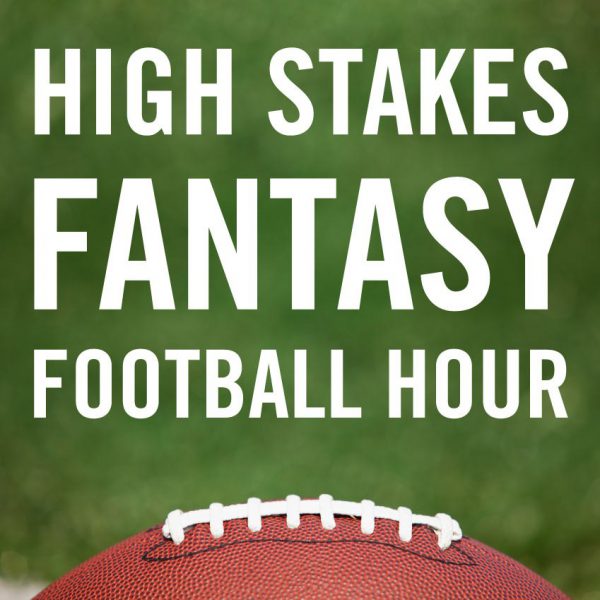 On Friday, yours truly and Ferrell Elliott talk to The Dynasty Depot's Nelson Verbit and the leaders in the 2020 Footballguys Players Championship, Christopher Ondrus and Allen Martirossian. Plus, we'll help you out with all of your tough start/sit decisions in the 2020 Fantasy Football Players Championship (FFPC) Main Event and much more. As always, we also answer your calls, tweets, emails and more all on The High Stakes Fantasy Football Hour!

The High Stakes Fantasy Football Hour normally airs Friday nights at 10/9c, and the next episode can be heard here. You can hang out with the high stakes players in the show's chat room if you want to listen live. You can also access full on-demand streaming available for listening anytime via a variety of apps including the HSFF Hour website, Apple Podcasts, Spotify, Google Podcasts, Amazon Alexa, Stitcher Radio, TuneIn Radio, Spreaker, Podchaser, Audioburst, Breaker, Castbox, Overcast, PodBean, Pocket Casts, Radio Public, Podcast Addict and Anchor on your iPhone or Android device as well.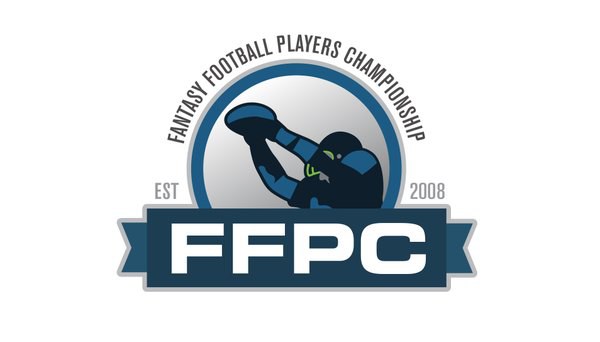 In case you have any questions or want to check something at a moment's notice, I am including this section of the email every week. While you are enjoying the 2020 season, consider this your guide to all things FFPC:
Good luck in your bidding tonight and Sunday morning, players. I'll see you in the show chat room with Ferrell Elliott and our three guests on Friday night!

Sincerely,

Eric Balkman
The Fantasy Football Players Championship
www.myFFPC.com