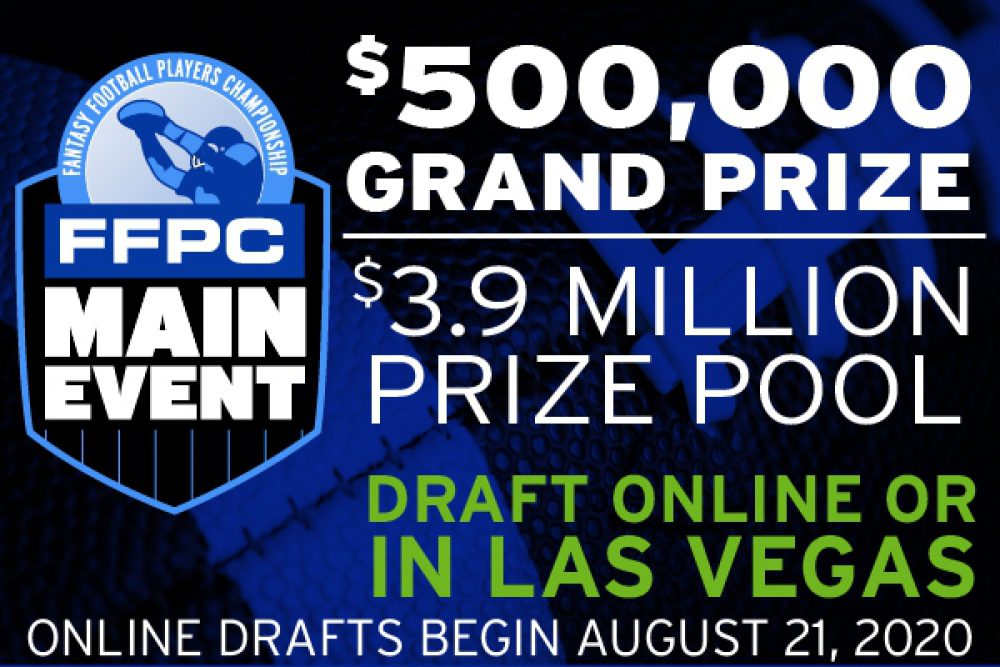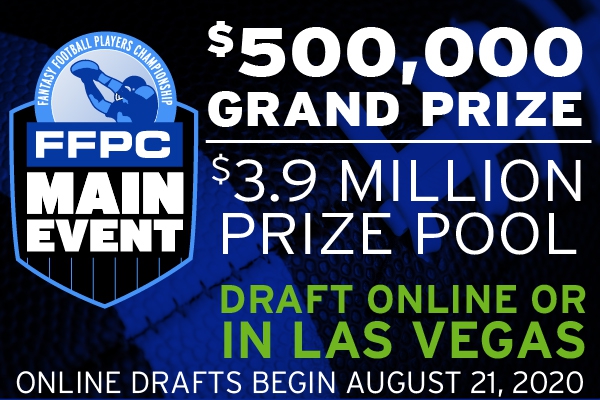 The 2020 FFPC Main Event rolls on into its second weekend today, players, and we only have limited spots remaining for Saturday's festivities. As a reminder, selling out this year will be a challenge, so if you haven't jumped in already, now's the perfect time to.

Also, after grabbing your first team, each additional team is $1500 online, $1625 live--a savings of $400 per each additional team. If you have any concerns, you can see our full contingency plans at the link here.

Here's the Main Event draft schedule for tonight. These spots are obviously limited and will be the final leagues for these draft times tonight,

Main Event ONLINE #20
2 of 12
$1,900
TODAY 1p E
Main Event ONLINE #22
7 of 12
$1,900
TONIGHT 10p E
Main Event ONLINE - 2hr Slow #25889
12 of 12
$1,900
Starts When Full
Main Event ONLINE - 6hr Slow #25862
[FINAL 6HR DRAFT]
12 of 12

$1,900

Starts When Full

The FFPC live events scheduled to take place from September 10th-12th have been moved to the Paris Las Vegas Hotel & Casino, too. If you're wondering about the protocols for FFPC live events, we will be following everything that the Caesars properties have required. For full details, check out the Paris Health & Safety Protocols here.
In addition, we once again have the services of our wonderful FFPC Live Event group host, Greg Sidoris who will help you with your stay and any other Vegas-related needs. If you are still booked at Planet Hollywood and need to move, please contact Greg at (216) 299-5390. You can also email him at CasinoConnectionUSA@gmail.com.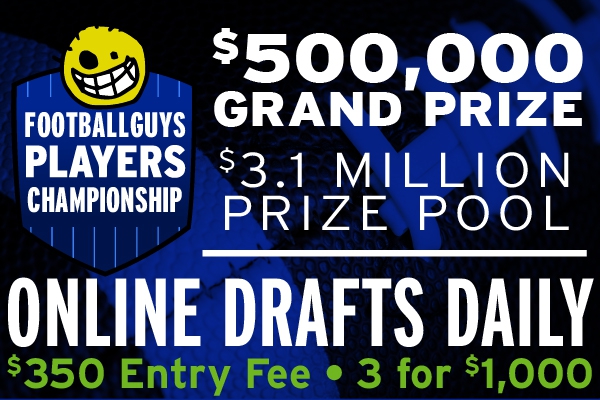 The pace in the 2020 Footballguys Players Championship is picking up a lot of steam, with availability in the competition getting smaller by the day. This contest features a guaranteed prize pool with a $500,000 grand prize and over $3,000,000 million total prize pool. That's right--we've doubled the grand prize to $500,000! The 2020 FPC contest is capped at 10,800 teams. All prizes are fully guaranteed.
Here are all the details on this year's competition:
Drafts going off daily
$3,100,000 prize pool (Up $800,000 from last year)
Teams are $350 each (or a three-pack of teams for $1000--save $50!)
Remember, you now have the opportunity to draft to win $500,000 every day from now until the start of the NFL season.
Another new feature we rolled out is that switching or leaving drafts both in the FPC and the rest of our FFPC drafts just became a whole lot more user-friendly. If you need to bounce out of a league, you won't need to send an email to us anymore. All you have to do is click on the "EXIT LEAGUE" button on the league homepage. You then will remove yourself instantly as long as it is not less than 15 minutes before the start of your draft and fewer than 10 teams are registered.

We already have numerous leagues filled, so if you want to join, check out the schedule posted here, including several afternoon drafts today:


LEAGUE
OPENINGS
ENTRY
DRAFT
TIMER
FPC 6hr Slow #25901
11 of 12
$350
Starts When Full
6 hrs
FPC 2hr Slow #25907

12 of 12

$350

Starts When Full

2 hrs

Footballguys #19509
11 of 12
$350
TODAY 11:00a ET
60 sec
Footballguys #19510
3 of 12
$350
TODAY 12:00p ET
60 sec
Footballguys #25800
11 of 12
$350
TODAY 1:00p ET
60 sec
Footballguys #19513
11 of 12
$350
TODAY 3:00p ET
60 sec
Footballguys #19514
10 of 12
$350
TODAY 4:00p ET
60 sec
Footballguys #19515
12 of 12
$350
TODAY 5:00p ET
60 sec
Footballguys #25899
12 of 12
$350
TONIGHT 6:00p ET
60 sec
Footballguys #19517
4 of 12
$350
TONIGHT 7:00p ET
60 sec
Footballguys #19480
7 of 12
$350
TONIGHT 8:00p ET
60 sec
Footballguys #25904
12 of 12
$350
TONIGHT 9:00p ET
60 sec
Footballguys #25460
10 of 12
$350
TONIGHT 10:00p ET
60 sec
Footballguys #19483
7 of 12
$350
TONIGHT 11:00p ET
60 sec
Footballguys #18919
12 of 12
$350
TONIGHT 11:55p ET
60 sec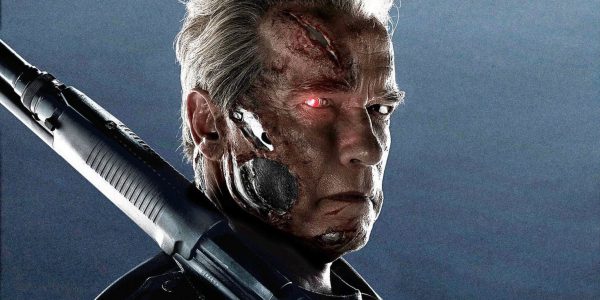 Created in 2009, the 2020 FFPC Terminator Contest is actually quite simple. By adding just a few tweaks to the standard Best Ball format, it completely alters it and creates this brand new format that has proven to be exciting and challenging. Did one of your players get injured or is under performing? Terminate him!

Here are the details on this year's competition:
$25,000 Grand Prize
$116,850 Prize Pool
384 team cap
$350 entry
3-pack for $1,000 (save $50)
And here's the upcoming schedule for Terminator drafts the next two days:

LEAGUE
OPENINGS
ENTRY
DRAFT
Terminator Tournament #18739
9 of 12
$350
TODAY 1:00pm ET
Terminator Tournament #18727
9 of 12
$350
TONIGHT 7:00pm ET
Terminator Tournament #18728
12 of 12
$350
TONIGHT 10:00pm ET
Terminator Tournament #18740
12 of 12
$350
Tomorrow 1:00pm ET


Thanks for reading, everyone! Don't miss out on getting your Main Event team today! And remember that you'll save $400 off each additional squad you put together. Enjoy your weekend of drafting, everyone!
Sincerely,

Eric Balkman
The Fantasy Football Players Championship
www.myFFPC.com