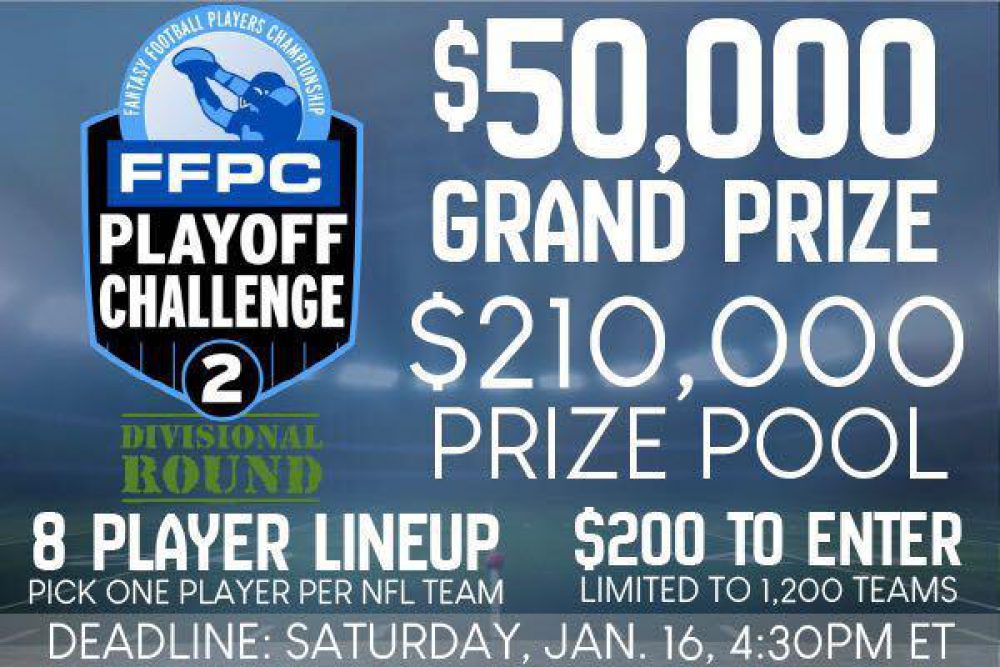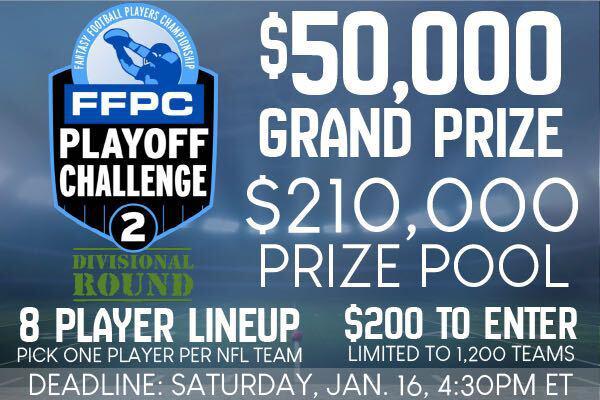 Well, we're only hours away from kickoff of one of the best weekends of the year, players! And if you wanted to take a couple more swings at the 2020-21 FFPC Playoff Challenge #2, now's your chance. The competition has yet to reach 80 percent capacity, so this is a great opportunity for some last-minute stabs at $50,000! You'll be able to pick eight players to form a lineup that will (hopefully) cash a $50,000 grand prize after the Lombardi Trophy has been awarded.
The main details of the Challenge are listed below:
Entry fee: $200 per team
Contest capped at a maximum of 1,200 entries
$50,000 Grand Prize
$210,000 in guaranteed prizes paying down to 150th place
Contest runs from the start of Divisional Weekend through the Super Bowl
Teams consist of 8 players in FFPC lineup (1 QB, 2 RB, 2 WR, 1 TE, 2 FX)
Each team chooses from 8 playoff teams but only 1 per team
NEW THIS YEAR: No kickers or defenses allowed as flexes
All rosters will be locked TODAY at 4:30 pm ET
No roster adjustments will be allowed even for games starting later
For more details, see the full rules and payout structure on the contest page linked right here.


Thanks for reading! Now hustle to go register for the FFPC Playoff Challenge #2 before it closes, players! And enjoy the games this weekend!


Sincerely,

Eric Balkman
The Fantasy Football Players Championship
www.myFFPC.com