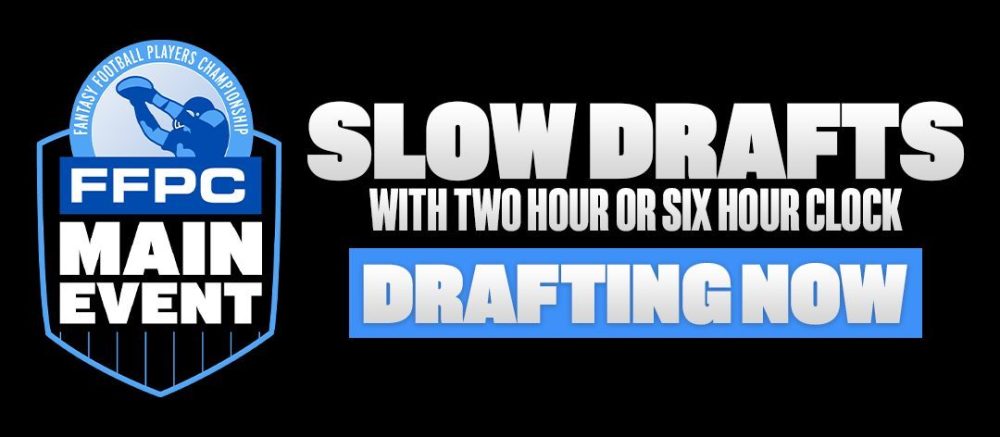 Who wouldn't want a set of 2023 FFPC rankings, along with the confidence level you should have drafting them at their current ADP? Get Mark Garcia's analysis of just that with the 33rd Team today.
Watch the FantasyPros team—Joe Pisapia, Andrew Erickson, Pat Fitzmaurice and Scott Bogman—set you up for success to win a $1,000,000 grand prize in this video for the 2023 FantasyPros Championship.
Our very own Aidan Liquorie and longtime high stakes drafter Tod Burros cover a live FantasyPros Championship draft on the FFPC's YouTube Channel today at 4pm ET. Don't miss it!