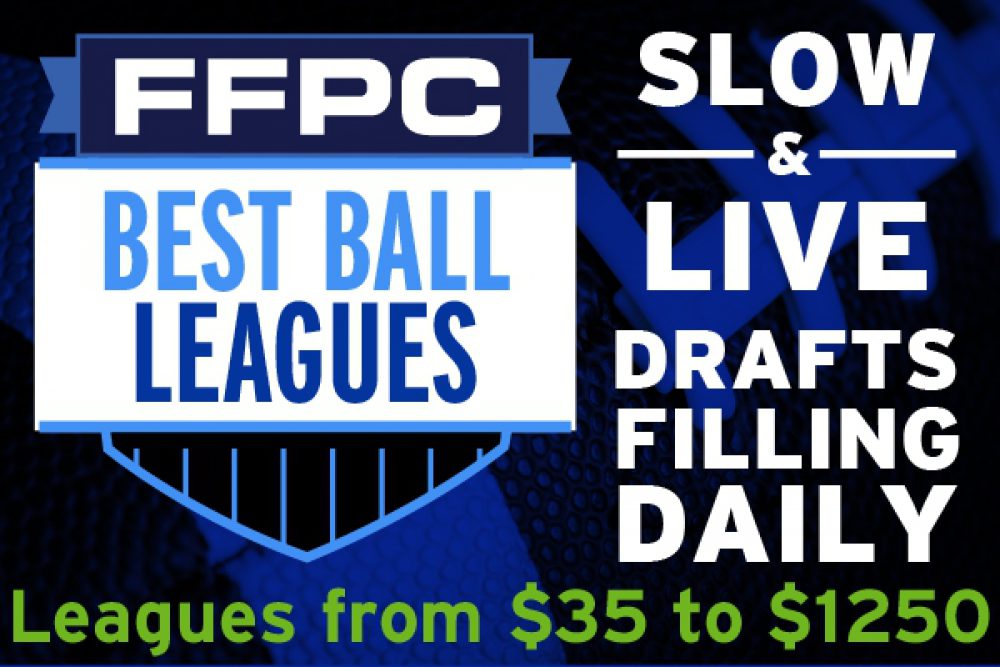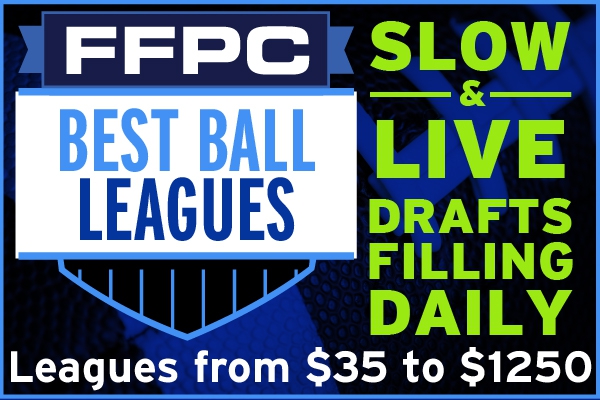 With free agency just a couple of weeks away, we're already seeing some veterans being released (and in some cases, signed) which is affecting best ball ADP. Wanna see for yourself? Join the party now! Redraft Best Ball slow draft leagues at entry fees of $5, $35, $77 and $250 are open for entry. And don't forget that the 2021 rookie class is included in the draft pool as well.

Slow drafts are filling and launching as soon as they are full, so you can be drafting in minutes. Drafts with two-hour and six-hour clocks are available. And be sure to download the FFPC iOS and Android apps for a more streamlined draft experience. The links are below:
Drafts have already begun, so any of you that love early drafting can jump in now and draft your first 2021 Best Ball team today!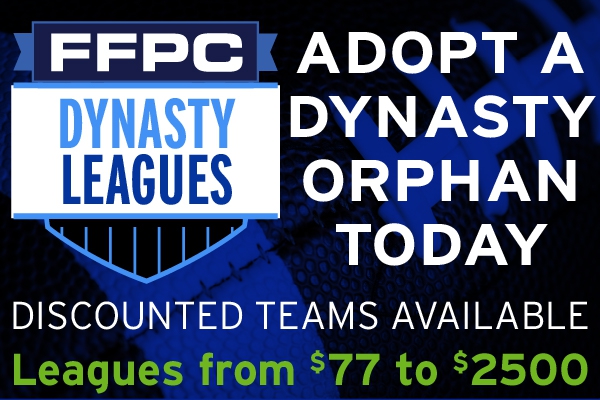 In case you missed our announcement from Wednesday, 2021 dynasty start-up leagues are now available for registration. And if you want some of the work already done for you, then consider picking up a dynasty team or two now. Numerous teams have already been posted right here. If you're looking for an example of the teams available, here is one below:

$750 Dynasty #15 DISCOUNTED TO $500

QB: M. Trubisky (CHI), T. Bridgewater (CAR), C. Newton (NE)

RB: D. Singletary (BUF), M. Gaskin (MIA), K. Drake (ARI), Z. Moss (BUF), E. Benjamin (ARI), A. McFarland (PIT), D. Dallas (SEA), J. Hasty (SF), T. Cohen (CHI)

WR: M. Thomas (NO), R. Anderson (CAR), C. Beasley (BUF), M. Gallup (DAL)

TE: D. Waller (LV), B. Jarwin (DAL), H. Bryant (CLE), A. Trautman (NO), J. Sternberger (GB)

PK: H. Butker (KC)

DF: KC

PICKS: 1.01, 2.09, 4.08, 4.09, 5.01, 7.01

Simply click on the purchase button next to this team or the team you want to take over and start playing dynasty fantasy football at the FFPC today!


Thanks for reading, everyone! I'll see you in the chat room tonight!


Sincerely,

Eric Balkman
The Fantasy Football Players Championship
www.myFFPC.com