Our dedicated staff.
Running the FFPC isn't work. It's a labor of love for all of us. This isn't a corporation, it's a family. Helping our players, answering questions, solving problems, caring about everything you do. These are the core principles of our company.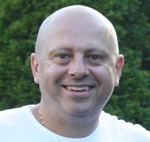 Alex Kaganovsky
Founder
Personal: I'm 51 years old and live in New York City with my wife and two boys, ages 11 and 15.

At The FFPC: My main responsibilities at the FFPC involve all fiduciary duties as well as day to day operations of the business. I collaborate with Chris and Eric in resolving customer service questions, processing prizes and responding to inquiries. I work directly with our Las Vegas venue partners, negotiating and planning the yearly FFPC live events. One of the more enjoyable of my duties is discussing the business side of high stakes fantasy sports with Dave as well as planning the future of the FFPC.
Fantasy Football: After playing in various free local leagues, I joined my first money league in 2000 which had a $500 entry fee. Since then, playing fantasy football has been my greatest hobby although not being able to play in the FFPC is also my greatest frustration
Hobbies/Interests: Living in NYC most of my life, I've always been a huge fan of the Giants, Mets, Knicks and Rangers. I enjoy following politics, however painful it may be at times. My grandfather passed on an interest in history to me so most of my reading is non-fiction and biographies. I'm a wrist watch aficionado and have always had a love affair with American muscle cars since I first bought a 1977 Firebird when I was 17 years old.
Favorite Quote: "You have enemies? Good. That means you've stood up for something, sometime in your life." — Winston Churchill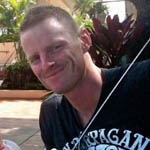 Dave Gerczak
Founder
Personal: I'm 48 years old and live in Appleton, WI with my wife and two daughters, ages 16 and 15.
At The FFPC: Our #1 goal each day is to make sure our players are having a blast playing in the FFPC. Anything the team and I can do towards that end is where we all want to be.
You will find me as the league commissioner for all FFPC leagues, including our popular dynasty leagues. I make all dynasty trade rulings as the impartial dynasty commissioner. I schedule all of our online drafts every year and modify the schedule daily as the drafting season unfolds. I coordinate live facilitators for more than 2000 online drafts annually and commish drafts on occasion. I handle all sorts of customer inquiries, most frequently as it relates to dynasty, rules, and scoring in FFPC leagues.
At the live events in Las Vegas, I help in any way possible, and during downtimes try to spend a bunch of time hanging with our players.
Lastly, Alex and I often collaborate on FFPC business strategy together. We enjoy the challenge of the fantasy sports industry.
Fantasy Football: I love the NFL and fantasy football. Other than making a point to avoid pregame shows, I still have that passion and love NFL Sundays. The time involved in working with the FFPC has reduced the number of leagues I can play, but I never miss the annual pilgrimage to Kentucky in August for the Kentucky Fantasy Football Championship.
Hobbies/Interests: I enjoy weight training, exercise and nutrition. Hobbies include reading, travel, fantasy football and driving my Miata around during the short Wisconsin summers. I embrace the day-to-day challenge of running a business, whether it is the FFPC or in other areas. I enjoy vacations with my family and our frequent trips to Disneyworld and Universal. And I almost never miss a chance to go to Vegas.

Chris Lambert
Customer Relations / Prize Pay Out Specialist
Personal: Age 54 , married with 2 daughters, Aimee (34) & Courtney (31) & 11 year old Pit Bull, Lucy & 9 year old Pit Bull, Driftin.
Business: Fantasy Sports Championship, aka original 100% functioning WCOFF from 2003-2009. Prior to that Manager of family business, Gehring Pumps from 1988-2005. I also manage a vacation home, Cayuga Sunrise, in the Finger Lakes. I have been with the FFPC since October, 2009! Each year is as exciting as the first!
At The FFPC: Year round Customer Service for Player Registration. Process award checks!
Life: For many years, I was a soccer & lacrosse mom! Aimee played at University of Rhode Island, Courtney played lacrosse at Duquesne University in Pittsburgh, Pa. Aimee is back in Rochester, Married, and is a special ed teacher at Bright Start, she also has Twin girls , Quinn & Sloane, born July 22! I am a Grandma!! Courtney lives in Denver, CO. She works at Harvard Medical Clinic in Denver, CO. Courtney also helps at the LIVE FFPC event in Vegas!
Other Hobbies: I enjoy spending time with my family, (new grandchildren has made this an incredible joy). I also am part of a group, Mom's in Motion. We do local and destination half and full marathons together. We volunteer at many events and organize a Beat Brain Cancer 5k race each year to raise funds for a family that has a child battling brain cancer. Each year we reach our goal of $20K. I also am very involved in a weekly transport for rescue dogs. We pull 50 dogs each weekend from death row and transport them to no-kill shelters. No humans like to ride in my car anymore. I also enjoy working with Fantasy Football participants and the friendships it has created for me since 2003.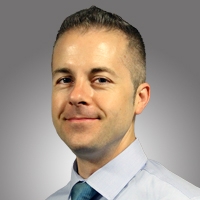 Eric Balkman
Balky
Personal:
I'm 39 years old and live in Appleton, Wisconsin with my wife, son (5) and daughter (4).
At The FFPC:
In addition to crafting the twice-weekly FFPC e-Newsletter, I also facilitate several hundred FFPC and Footballguys Players Championship drafts annually, including a few out at the FFPC Live Events in Las Vegas. I am the host and producer of both
The High Stakes Fantasy Football Hour
and
Rotoviz's The High-Stakes Lowdown
, which both a feature a different FFPC high stakes fantasy football player each week as a guest along with co-host David A. Gerczak. As the media coordinator for the FFPC, I've also booked a significant amount of our players on national radio shows and podcasts, too.
Fantasy Football:
I started playing fantasy baseball at age 12 and have never taken a year off. That led me to fantasy football at age 15, and thanks to fantasy basketball, I have been playing fantasy sports year-round since 1995. One of these years, I might even win a league.
Hobbies/Interests:
My scholarly article on the transition of "Seinfeld" from Season Three to Season Four was
published in the Oshkosh Scholar in 2011
. You can also catch me as the host and producer of
The Show with Leo and Balky
and as the co-host of
The Fantasy Football Show
on WSCO 95.3-FM in Appleton found online and on Apple Podcasts. I also am a digital marketer for an e-commerce company specializing in accessories, axes, knives, underwear, and luggage.
I have 21 radio awards under my belt (unhumblebrag) for interviews with Dennis Haskins (who played Mr. Belding from Saved by the Bell), guest stars of the show Man Vs. Food, Foo Fighters lead guitarist Chris Shiflett, embedding myself with a college sports fan section, a three-part series on voter ID legislation, a cooking show entitled "Cheeseburgers and Paradise" as well as DJ-ing a local blues music program. I've been a national finalist for the best radio promo award and am a sitting judge for the annual Northeastern Wisconsin Scholastic Press Association (NEWSPA) competition.
Twitter
Facebook
LinkedIn
Instagram
Email